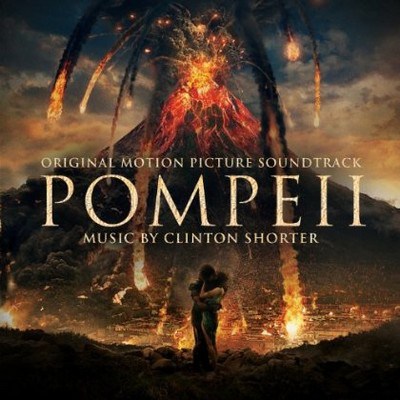 History isn't everyone's best subject, but that will change with the release of "Pompeii". Considering that this film takes place in the age of gladiators, it is only appropriate that it is accompanied by a soundtrack that is just as action-packed and exhilarating. Composed by Clinton Shorter—known for his work in the films "District 9" and "The Informant"—the "Pompeii" soundtrack will leave you enthralled and have your heart racing with anticipation.
The title track, "Pompeii", is a somber tune filled with emotion and serves as an epic introduction. The sorrowful vocalists, the mournful horns and soft strings of "Slaughter" create a heart-wrenching melody worthy of a funeral procession. "Home" is a touching, yet powerful song that would remind the listeners of the warmth of the rising sun. "Streets of Pompeii" is light-hearted and mystical.
The deep horns and booming drums in "Revenge" make this song a force to be reckoned with. "Enslaved" is ominous, yet strong in its performance, particularly with the deep horns and the strings. "My People were Horsemen" is absolutely beautiful and soothing. "My Name is Milo" is moving and will excite the listener.
"Celtic Rebellion" is an exciting and fast-paced wonder that will hold the listener's attention. The horns, ghostly vocalists and rising strings in "The Mountain" give the song its forceful command, leaving the audience in awe of its wondrous sound. "To the Harbour" gives the audience a burst of energy and a thrilling experience. The horns and strings in "The End of the World" sound as if Heaven has opened its gates to the audience and allowed them access.
"Away from You" gives off an element of fear, as though you were looking over your shoulder. The vocals, horns and drums in "My Gods" will make you think of Mount Olympus and its many deities. "I Won't Leave You" is romantic and beautiful, and will warm the hearts of the audience. "Praying for Help" is a song of hope and sadness and may bring tears to everyone's eyes.
Clinton Shorter's glorious creation allows the audience to feel as if they were witnessing the events of Pompeii. This was the movie's perfect musical companion. While listening to each beautiful piece, it's easy to become lost in the music and feel moved by its inventive uses of the horn and string sections.
Final Grade: A+