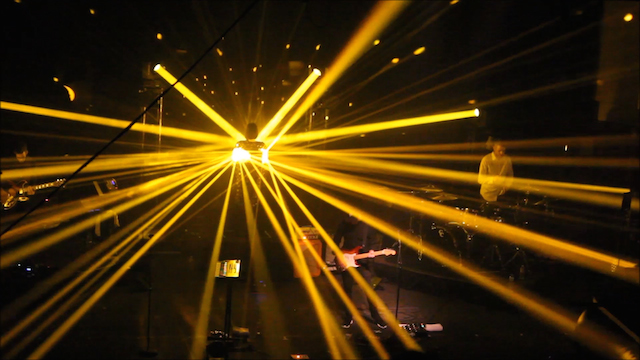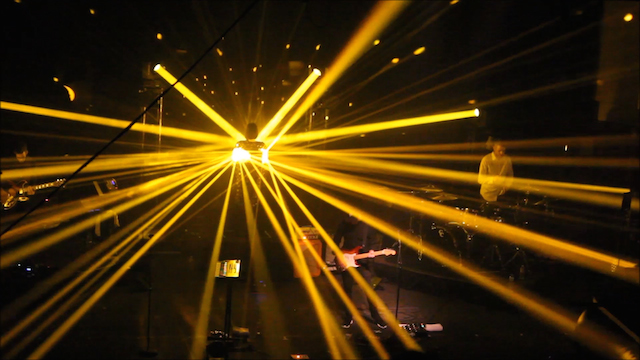 Phantogram greeted a sold out Rams Head Live last Friday night in downtown Baltimore. They play another sold out concert in D.C. at the 9:30 club Monday night. That's also before they play another sold out date in Chi Town, so they're pretty popular right now. Let's take a look at why this band is on the the rise.
Phantogram made an immediate buzz when they released the single "When I'm Small" in 2009. Their  distinct flow and rhythm has been compared to that of Portishead. What stands out to me is their unique hip hop sound. Band member Josh Carter has cited influences from underground legends J Dillla and Madlib. I've always liked Madvillain with Madlib and MF Doom. One of my favorite Madlib songs is "Come On Feet" from his Quasimoto project. In it he remixes the score from the 1970's French cult film, Fantastic Planet. I'm also a big fan of J Dilla, I think he's one of the best producers ever. The song "Lightworks" off the Donuts album is one of my favorite J Dilla songs. It's actually a remix of the Raymond Scott song "Lightworks" from the album Manhattan Research.  I can really hear those types of influences in Phantogram's music, particularly the sampling of early electronic recordings and sounds.
Josh Carter has also mentioned The Beatles and the album Sgt. Pepper's Lonely Club Hearts Band as being a major influence. I always liked the Reprise on that album. It's interesting Phantogram was influenced by both hip hop and The Beatles. The Beatles have had a significant impact on hip hop within the past decade. Danger Mouse released The Grey Album in 2004; it's a mash-up of The Beatles' The White Album and Jay-Z's The Black Album. Danger Mouse has worked with Danger Doom and MF Doom who is also with Madvillain. So there are a lot of similar influences coming from The Beatles.
In addition to the undeniable hip hop influence is rock n' roll. When I say rock n' roll, I'm talking instrumentation. Phantogram has taken strides in that direction by adding guitarist/synth player Nicholas Shelestak and drummer Chris Carhart to their live tour. It's those types of moves that transform an electronically produced sound into a live concert. It really adds layers to the performance and complements Sarah Barthel's voice well. In addition to drums, guitar and synth, Phantogram also utilizes a Maschine Studio.
Sarah Barthel sounded great. Her vocals are distinguishable and drop nicely into the rhythm. Some favorites that they performed are "Black Out Days," "Don't Move" and "Fall In Love." I like the cello sample in the beginning of "Fall In Love." It fits nicely with Sarah's soulful voice. Coincidentally J Dilla was a cellist as well.
Phantogram is a great live act since they project so well. Their music is enjoyable and their concerts are worth attending. It's a fun youthful crowd and they really know how to set a good vibe for a fun evening. Phantogram recently released their latest album Voices, which is now available on iTunes.