Peter Hedges Delivers Ben is Back
7 min read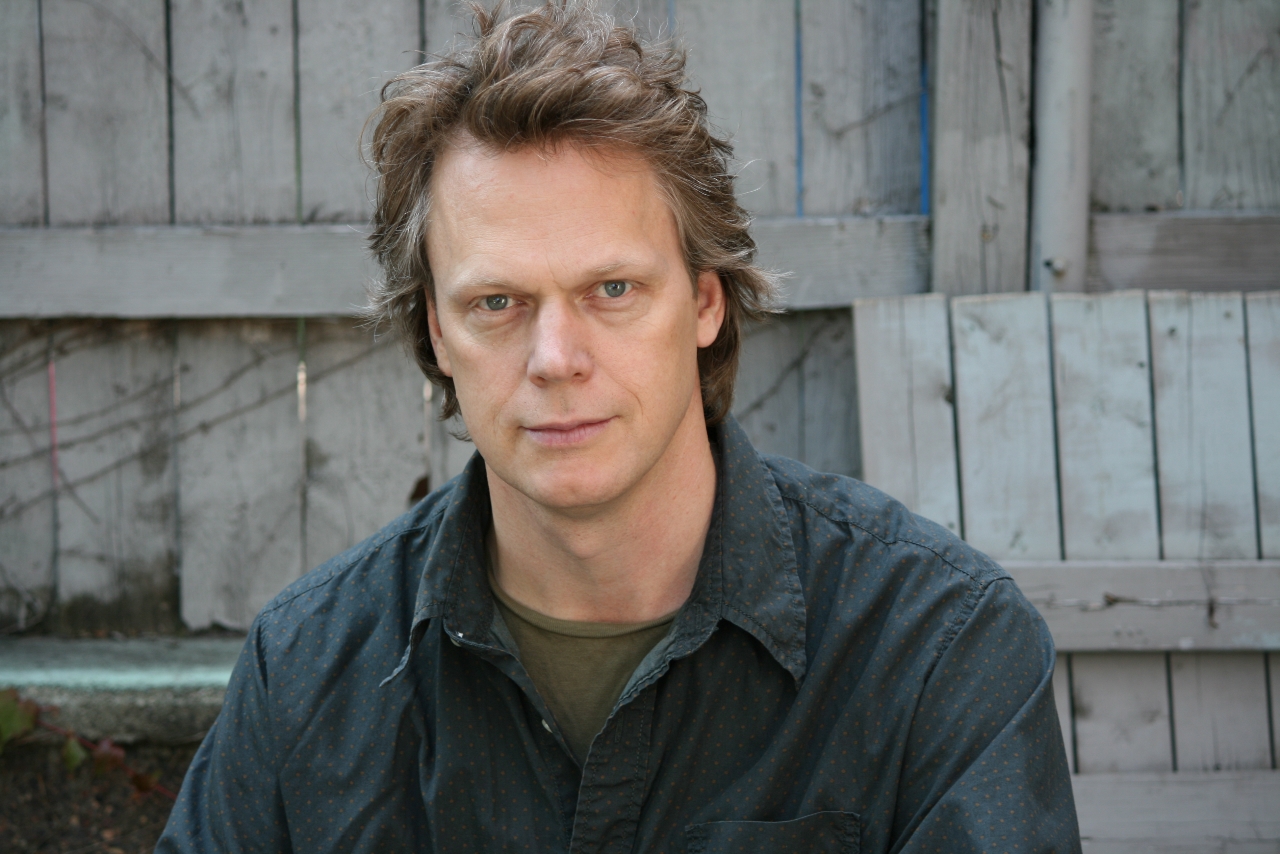 On this edition of INTERVUE, Peter Hedges writes, produces and directs this powerful film Ben is Back. Ben Burns unexpectedly returns to his family's suburban home on Christmas Eve. Ben's mom, Holly, is relieved and welcoming but wary of her son's drug addiction. Over a turbulent 24 hours, new truths are revealed, and a mother's undying love gets put to the test as Holly does everything in her power to keep Ben clean. I sat down with Peter during the sixth annual Middleburg Film Festival in October to talk about directing his son, Lucas and what was the inspiration behind the film.
This is avery timely film–especially since we're dealing with the opioid crisis in the United States–what inspired you to write this film?
My favorite actor ever died of an overdose; a very close friend died of an overdose; and a family member nearly died. And my family rallied around this person, helped them into treatment, and we as a family–this was not a close family member, I mean not an immediate family member but a close relative–and my family spent a year doing work to understand how entire families are impacted by a person who is afflicted with a substance abuse disorder.
Another way of saying "addiction," but it's the more straight forward way of thinking that an addiction or substance abuse disorders are not a choice; it's a disease and it afflicts some people, and others aren't afflicted, and those of us who aren't afflicted have a very hard time understanding why anyone would be addicted, and so I wanted to–when all of those things happened, I started to begin to think about a film I mightmake and over the two years, I've been doing research and note taking. But this spring, I decided I wanted to make something urgent and necessary. And this story came to me and I–this happened a year ago, this spring–and I started writing a rhetoric, started writing me, and I very quickly had a screenplay and we sent it to Julia Roberts, and she wanted to make it.
That's amazing. Julia Roberts, I mean…I really felt for her role as Holly. I had to cry because she reminded me of my mother and the bond. The bond between a mother and a child. I'm glad you really emphasized that within this film.
You know, I think about all the great loves in the world, and while I'm not a mother–I can never be a mother; I certainly am a son–and I think of a mother/child relationship, I like to say, if your mother loves you–nobody loves you like your mom. I was struck years ago reading the journals of Walt Whitman as he described soldiers dying on the battlefield during the Civil War, that never did he record a soldier calling out for a loved one or a father. They always called out for Mama.
Yes.
And so, when I thought about writing a love story about heroin and the opioid addiction set in the present day of one family over one day, I thought the greatest love of all could be, at least in this family, a mother,and in this case, a son.
Absolutely. Now, you created the characters with such depth and originality that by the end of that film, you want to spend time with them. You want to get to know more about the mother, the daughter, the father. How, as a writer, have you created such characters that can relate to them by the end of the day?
Well, for the kind of stories I try to tell, they're always about people and how people—broken people—usually, my characters are broken people who try to do the right thing, but sometimes in untenable circumstances.My favorite films, my favorite stories are ones where I feel as though I've gotten to know a person intimately and I know them. I know them so well, or maybe better than I know sometimes my own neighbors or my closest friends. I've seen into their lives in such a way that I feel the film or art at its best can expand our capacity for empathy, understanding or compassion, and I feel that if I've done my job well, and you as an audience will have that experience,you'll go, "those people—I forgot that was Julia Roberts. I actually started to feel I was watching a real mother and real son deal with real hard and important issues."
I have to agree. Now, you mentioned moments ago about you recognize such films. Can you name some of those films?
Sure. The first film that comes to mind few people know. It's a Danish film directed by Thomas Vinterberg in 1998 called "The Celebration."It's a spectacular film that takes place over a weekend and it's a masterpiece.I think of the films of Hal Ashby; I think of "Being There"; I think of"Shampoo"; I think of "Harold and Maude." I think of a comedy like "Tootsie"; Ithink of a human drama like "Kramer vs Kramer," that Robert Benton directed in 1979. Films that have impacted me. Bruce Beresford directed a film called"Tender Mercies," starring Robert Duvall.
Indeed.
And—going back to the American idealism found in the Frank Capra films, "It's a Wonderful Life" and "Mr. Smith Goes to Washington. The powers of those final moments on the waterfront. There are so many films that have given me tools for how to move through the world. Iremember as a young man in 1976, I took my little brother, who was struggling in school, to see "Rocky." And I loved this story of the underdog that everybody had given up on. You know, doing his best and getting in the ring. And I remember walking home from the mall to our house wearing"Rocky" t-shirt, giving my little brother a pep talk about life.Movies, at their best, can make us want to bring out the best in ourselves. And those are some of the films. I could go and go and go. They're the films that have impacted me.
That's great. I'm glad to hear from a writer-producer-director, the films that impacted him.
Right. No, I think it's one of the great party conversations.
Along those lines, what has inspired you to become a writer in the first place?
Well, I actually stumbled into writing somewhat out desperation. I was training to be an actor–
Is that how it always goes? I also wanted to become an actor and I ended up becoming a writer.
Many, many writers and certainly playwrights…Harold Finter was a writer; Sam Shepard wanted to become an actor–actually became an actor. David Mamet wanted to be an actor; Tony Kushner trained to become an actor. They became writers. For me, I was in drama school. I wanted to be an actor. I put kind of all my eggs in the arts basket–theater and art–and yet,it didn't look very promising for me. But, I had a friend who was struggling in school and I wrote a play that I thought would prove to the world what a great actress she was. I never thought it would actually reveal I could write. But it was very satisfying to write this short play for my friend and then I thought,"what if I wrote a play for three of my friends?" And that…I ended up producing it and it was met with enthusiastic response from young college audience. And that's what launched my writing career.
That's wonderful. And now, you're directing this brand new film and you're directing Lucas for the second time.
Right.
Wow!
First time, he was 8 years old. He had one line. I cut the scene from the movie.
Aww!
In the credit sequence, you see him dancing and looks right at the camera.
Right.
But no, Lucas on his own was in a play at school. He went to school in Brooklyn. A casting director saw him in this school play and invited him to audition for "Moonrise Kingdom."
Yes, one of my favorite films.
Me too, and then he went to work with Jason Reitman,Terry Gilliam and Wes Anderson again, and Lisa Cholodenko. He worked with all of these hero directors for me. I watched him just get job after job and of course, he did "Manchester by the Sea" with Kenneth Lorengan, and I was watching that at Sundance, and that was the one that when I first saw it, Ithought, "oh, this is changing everything. I can feel the shift." Iwas no longer Peter Hedges. I was Lucas Hedges' father.
Aww! (Laughs)
An awesome thing to be. I'm also Simon Hedges' father. I love being someone's father. That's my favorite thing to be, but yeah, it was a…I mean, yeah, I know fathers and sons, mothers and daughters, and mothers and sons work together. It doesn't happen very often in film in such a way, buthe…an actor in such a big part in a film a parent is writing and directing,but it does happen. You know, he's such an artist. He works hard. He was willing to maneuver through the discomfort of being directed by his father because he wanted so badly to work with Julia, who really wanted to work with him, who instigated the whole idea of him doing the film.
Oh wow.
And so, he wanted to work with her, and he believed, for his own reasons, that this story could be useful and potentially helpful for people.
Ben is Back, IN THEATRES NOW!