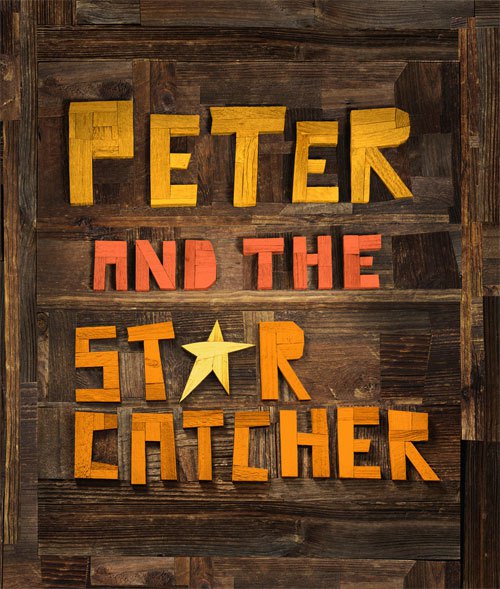 PETER AND THE STARCATCHER,thefive-time Tony Award winning musical play written by Tony Award nominee Rick Elice and directed by Tony® Award‐winner Roger Rees and Tony Award‐nominee Alex Timbers, will play the Hippodrome Theatre for a limited engagement from May 6-18, 2014. Tickets for PETER AND THE STARCATCHER are available now and can be purchased at the Hippodrome Theatre Box Office, all Ticketmaster outlets, Charge-by- Phone 410-547-SEAT and online at Broadwayacrossamerica.com/Baltimore.
PETER AND THE STARCATCHER, a grown up's prequel to Peter Pan, is the innovative and imaginative musical play based on the best‐selling novel by Dave Barry and Ridley Pearson. A company of a dozen actors play more than a hundred unforgettable characters, all on a journey to answer the century‐old question: How did Peter Pan become The Boy Who Never Grew Up? This epic origin story of popular culture's most enduring and beloved character proves that your imagination is the most captivating place in the world.
PETER AND THE STARCATCHER won five 2012 Tony Awards (the most of any play of the 2011-2012 season) and was named one of New York Times, New York Magazine and New Yorker's Top 10 Shows of the Year.
New York Times hails PETER AND THE STARCATCHER as "the most exhilarating storytelling on Broadway in decades," Entertainment Weekly calls PETER AND THE STARCATCHER, "an absurdly funny fantastical journey," and Time Out New York raves "this show soars deliriously high and gloriously far."
PETER AND THE STARCATCHER is suitable for younger audiences but most enjoyable for those 10 and up.
Additional show information can be found at www.peterandthestarcatcher.com.