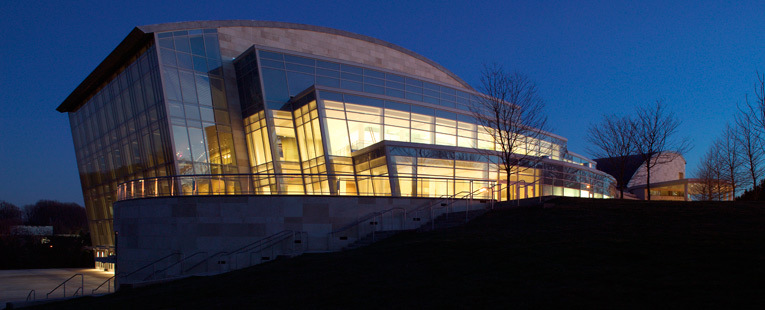 A beautiful tragedy is commencing a front. It's a tale of love and Heaven uniting through hate and sacrifice. A forbidden love dramatically rendered in concerto. It's Opera International Gaetano Donizetti's Lucia Di Lammermoor at The Music Center at Strathmore. Take a deep breath and prepare to be breath taken.

The Orchestra conducted by Edward Roberts played gently and tremendously as they greeted the first act "Grounds near the Castle of Ravenswood". Lord Enrico Ashton played by Daesan No leads a search for Lucia. He played a Baritone aria and it bellowed booming and boisterous. It was artistry accompanied by both fear and anxiety. Rumors of his Sister Lucia's secrete love for the hated Edgardo Di Ravenswood was surfacing. It was a great opening act, the sound was magnificent. Daesan No's arms flared in excitement of the news. Is it true? My Sisters in love with the despised Edgardo!
Prior to the second stanza of the first act a gorgeous harp solo was strum by Rebecca Smith. Lucia played by Jessica Stecklin then made her debut she was accompanied by Alisa played by Caroline G Gibson. They were at "The entrance of a park near the Castle of Ravenswood" where Edgardo had asked to meet with Lucia. Jessica and Caroline rendered this scene masterfully. You could feel the fears in Jessica Stecklin's voice. Enrico finding out about Lucia's secrete love and consequences it would evoke would be devestating. There duet was priceless. After Alisa scatters off to watch the entrance that is when Edgardo played by Yingxi Zhang appeared. His first appearance was subtle like a whisper.
Edgardo was going on a long trip and prior to leaving wanted to elope with Lucia. Promises of eternal love and faithfulness with the Heavens were made and they be wedded. This was a very beautiful scene and the most loving of the whole Opera. Jessica Stecklin's pain and misery of being separated by her love was felt in her voice. The worry over the safety of Edgardo was ever present.
It was then time for the second act. It was time elapsed taking place a year later since Lucia and Edgardo had eloped in the park. Enrico had spread rumors of Edgardo finding a new love and being unfaithful. Lucia didn't believe it; she missed Edgardo and revealed her commitments. I personally believe this was Deasan No's best performance of the evening. His commanding Baritone voice forcefully directing Lucia in manners against her will. The ceremony was accompanied by a choir. It was magnificently portrayed. The presents of a 26 person choir really gave the act significance and volume. It was during this act Arturo played by Rolando Sanz made his appearance. Arturo's part was performed extremely well.
His gestures fluent and his singing well pronounced. It was towards the end of the ceremony that Edgardo returned from his trip only to see Lucia had signed a marriage certificate forced upon by Enrico. Feeling betrayed Edgardo denounces his marriage with Lucia and removes his wedding band. This drives Lucia mad. This entire act was accompanied by a spectacular choir and each aria by every character was performed nearly to perfection. It was really moving. The next stanza would feature Lucia being driven mad by her arrangements; she would then proceed to kill Arturo in there chambers and stab herself. Jessica really belt out cries of sorrow and anxiety. It was so sad such a misunderstanding could lead to such tragedy. It was performed magnificently.
The third act which is was my favorite would feature the news of Lucia death reaching Edgardo. Yingxi Zhang performed this stanza precise and graciously. His voice carried, his gestures yearning for Lucia an absolutely brilliant performance. Yingxi Zhang really stole the show with this one. He pleaded with the heavens knowing his love would be reunited by one solid act of valor. Yingxi's singing was tremendous; all the all so recognizable tunes of Lucia Di Lammermoor come to life in chivalric form. Edgardo then proceeds to stab himself bringing and end to a beautiful tragedy. Everybody should experience this opera at least once it is timeless and unforgettable.
The only complaint I had and it had nothing to do with the sound was the lack of stage settings and props. It was a modern Opera. It was a little disappointing not to really have any scenery to accompany this beautiful Opera, but if you were to ask me what I felt was more important I would definitely say the sound
GRADE: A+++