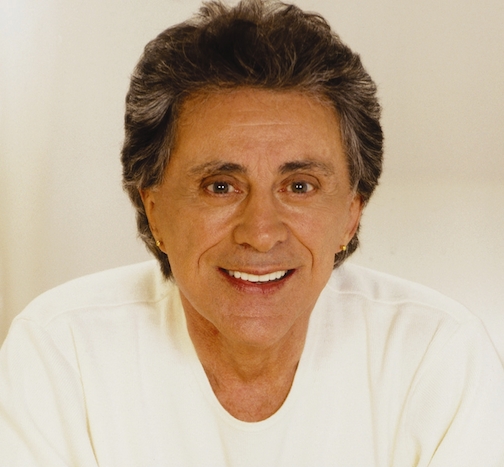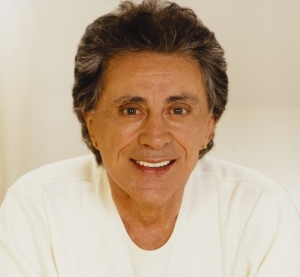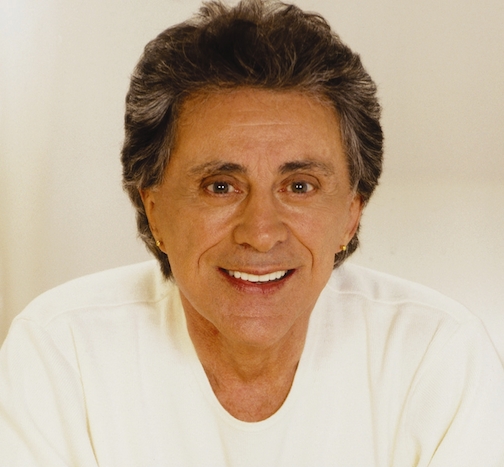 Frankie Valli is a living legend and everyone should see him perform as many times as possible! There, I can leave the review at that! No, seriously, this is a show not to miss.
If you love Frankie Valli on any level or know him from anything, you should hear him live. It's exhilarating! From the Four Seasons to "Jersey Boys" and back again, he is a consummate performer. Polished and professional, there is not a moment of the show that is dull. Even before the concert starts, Valli is in the air. Instrumental versions of Four Seasons classics filled the theatre, with people humming or singing along. The lights go off and the crowd erupts into applause before anything even happens.
A quick montage of pictures introduces Valli and "Grease" became the word. "Dawn" follows, with Musical Director Robby Robinson spiking every cue. The Four Seasons – Brian Brigham, Brad Sharp, Brandon Brigham, and Todd Fournier – add flare and pizazz. The foursome deliver fantastic harmonies and sharp dance moves that would make, well, The Four Seasons proud! Every song is true perfection. Hit after hit,rolls through.
Even songs that aren't the ones that you think of first, when hearing Valli's voice in your head, are masterfully sung. "Beggin'" is a perfect example of that. Not the first song that I hear when I think of the Four Seasons, but in concert, it is so memorable. "My Eyes Adored You" has some amazing notes from everyone, especially Valli. "Save It For Me" evokes a wide range of emotions from the crowd. People stating singing along, cheering and even crying.
The next section is a selection of covers, with an extraordinary mash-up of "My Girl" and "Groovin'." Even the lighting cues dance with the music. Valli shares some memories of his childhood that led him into music, like seeing Sinatra at the famed Paramount Theater in New York City. This leads us into, "I've Got You Under My Skin." "Swearin' To God" features a musical interlude just long enough for the guys and Valli to get off stage and make a quick change.
Then the real fun begins…. up until now The Four Seasons have been on stage right, doing some tight moves. Now they are center stage, behind Valli and really getting into the old-style groove. They hit their stride with "Silence Is Golden" (my favorite of the night, so far). It's touching, with a great arrangement that gave me chills. "Stay" also is a great, newer arrangement; keeping it fresh. "Opus 17" really moves the show forward and propels us into 5th gear.
But, the real shooting star is "Who Loves You". This is such an uplifting song and really gets The Four Seasons into the old school choreography, which flows expertly into "December '63". The lively rendition rocked Strathmore like I have never seen! It also allows the younger guys to take the spotlight for a moment and sing their hearts out.
Frankie Valli, at 80 years very young, never sat and barely took a drink of water! He is really a force to be reckoned with and worth any price to catch him! The only moment he sits is toward the end, while he performs my absolute favorite song, "Can't Take My Eyes Off You,", which was also sung by the guy next to me to his gal~ super cute! I was thinking that we had maybe reached the end of this glorious night, but the hits rolled on…"Walk Like A Man," "Big Girls Don't Cry" and "Let's Hang On" had the crowd standing, dancing, and cheering. 
Whether it's the covers or originals, Valli sings with such depth and feeling that all are his and his alone! Really, this is one concert that if you don't see any others, make sure you see this one!!
For more info on Frankie Valli and The Four Seasons, go to www.frankievallifourseasons.com/shows  
For more of Strathmore's calendar, go to www.strathmore.org It's a fantastic place to see a show of any kind. Not a bad seat in the house, easily accessible and wonderful food onsite.