NPO, Soovin Kim, Piotr And Beethoven
2 min read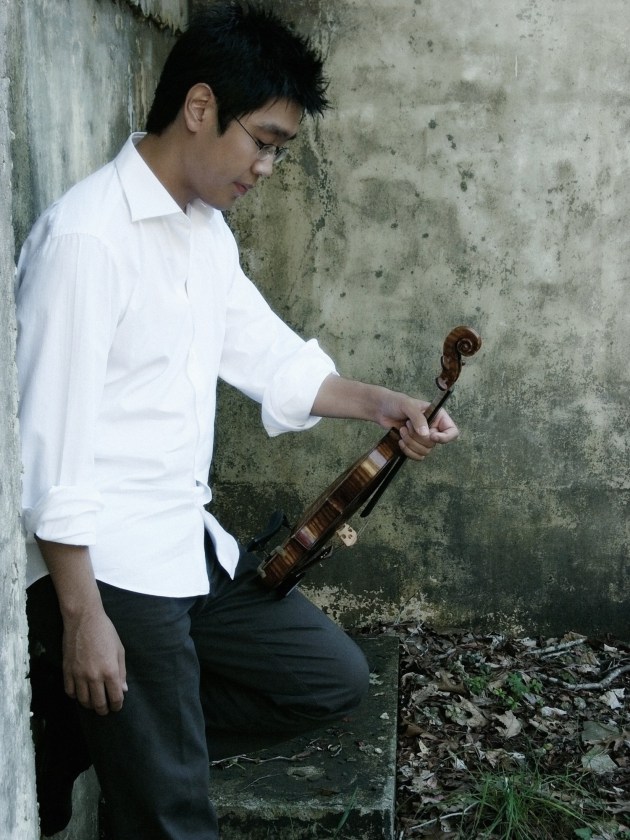 The National Philharmonic Orchestra presented Beethoven's Eternal Masterworks Saturday night at The Music Center at Strathmore. They were conducted by Piotr Gajewski with Soovin Kim on violin. A pairing sure to raise eyebrows especially considering the program.
They opened with an instrumental version of The Star Spangled Banner; an appropriate opener for having Defenders Day just recently passed, a holiday celebrating a victory at Fort McHenry in the War of 1812, the inspiration behind our national anthem. All attendees inside The Music Center stood and chanted the Francis Scott Key poem with pride.
Tonight a pair of masterworks no doubt were to be presented; Beethoven's Concerto for Violin and Orchestra Opus 61 and Beethoven's 5th Symphony. A great program considering the ferocity of the violin solos in Concerto for Violin and the rigorously gracious drama that is Beethoven's 5th symphony.
Soovin Kim, the key soloist for Concerto for Violin with Orchestra showed immediate poise. He's an extremely accomplished violinist and not by any means of an ambiguous nature. Having won first prize at the Paganini International Violin Competition at age twenty in 1996; he has also been the recipient of the Henryk Szeryng Career Award and Borletti-Buitoni Trust Award. The multitude of orchestra's he has performed with locally and abroad speaks volumes.
I wouldn't describe Soovin Kim's playing as overly exaggerated. As if his gestures are of a technical nature, like a gracious metronome. All the fluent motions required to perform the piece are there, just not the intense drama usually present when executing such a feat. It was as if Soovin only casually acknowledged superb execution. That's remarkable considering the technical and precise nature of the suite. As was the case it sounded phenomenal! His solos were sharp and sliced briskly through the air.
When you think about Beethoven more often than not his Fifth Symphony comes to mind. A magnificent composition that has radiated exquisiteness in mastery of sound with no bounds or limitations since its inception. When performed in a professional manner the results are exceptional. Exhilaration is the best way to describe it. Beethoven's infamous beginning 4-note motif exudes an enthusiasm like no other whenever it is played. The NPO's sound was clean and crisp with a touch of edginess in large attributed to the nature of the opus. Gajewski composed in a relaxed manner but was still very distinct with his mannerisms, circling gestures and poignant cues climaxing with sound.
Beethoven's 5th Symphony has got to be a absolute joy to conduct. Gajewski composed it extremely well and kept his composure well especially when you consider the excitement the score protrudes. This was an extremely enjoyable program from start to finish, an ornate display of sound played with familiarity and skill. Hearing it performed in this manner was like listening to Beethoven for the first time.