NPO Brings The Sounds Of Central Europe To Strathmore
3 min read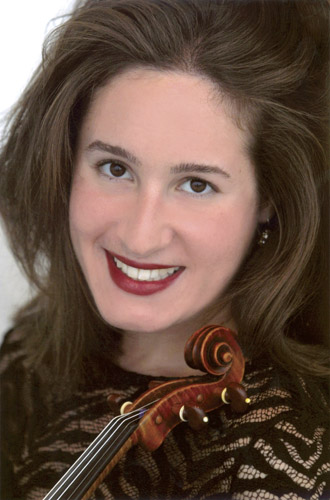 The National Philharmonic Orchestra conducted by Piotr Gajewski presented the Sounds of Central Europe Saturday night at The Music Center at Strathmore. The concert featured solo concertmaster violinist Nurit Bar-Josef. The program highlighted Austria's finest; some of the best composers in the history of music, Wolfgang Amadeus Mozart and Antonín Dvorák.
The program included Mozart's Symphony No. 29, Mozart's Concerto for Violin and Orchestra No. 5 and Antonín Dvořák's Serenade for String Orchestra Op. 22, all in their entirety.
Nurit Bar-Josef made her National Symphony Orchestra debut in February 2001; she's been a staple in the DC area ever since. As an active chamber musician you would expect that to transcribe well into Mozart's Concerto for Violin and Orchestra No. 5; her featured performance piece for the show.
It was a mostly all strings ensemble for the NPO with the exception of french horn. There was violin, viola, cello and double bass. They were lead by concertmaster Jody Gatwood. It wasn't a huge ensemble; Mozart's early symphonies were intimate with a chamber music type style. During the performance you could make out the sounds from every instrument on stage distinctly, particularly cello and french horns.
The opening score Symphony No 29 has some very interesting form. The second movement, the Andante although a tad slower still retains a moderate tempo (which is contradictory to the typical walking pace tempo of an andante measure;) I guess Mozart was a speed walker. Being as such, you would think the volume levels wouldn't fluctuate but the use of muted strings and limited horns significantly altered the dynamics. I find this interesting because the faster the tempo usually the louder the volume. Mathematically during moderate tempos you have more notes occupying a measure (a higher volume of notes) so naturally that would result in a louder sound. Mozart defies this notion with his low high volume! He was a harpsichordist so that might have something to do with it. I still think his handling of dynamics was innovative and interesting; techniques that still can be utilized today.
Nurit Bar-Josef was greeted to a round of applause as she entered from stage left wearing an elegant purple gown. Mozart's Concerto for Violin and Orchestra No. 5 utilizes the sonata form. It's electrifying! A brisk exposition leading into a gracious violin solo. Nurit's playing was exquisite! The sonata form can be very technically demanding; especially for solo violin between the development and the recapitulation. Nurit's execution suggested mastery!
The NPO closed things out with Dvořák's Serenade for String Orchestra Op. 22, which also has a moderate tempo. Piotr Gajewski's conducting displayed a lot of wrist action. It's all in the wrist! He rhythmically rotated his wrists throughout the score sometimes presenting his palms as if he's holding the sound in his hands. It was entertaining matching it to the score.

This was a fine program. It had a lot of interesting elements. Very enjoyable!
For information on all NPO events visit nationalphilharmonic.org