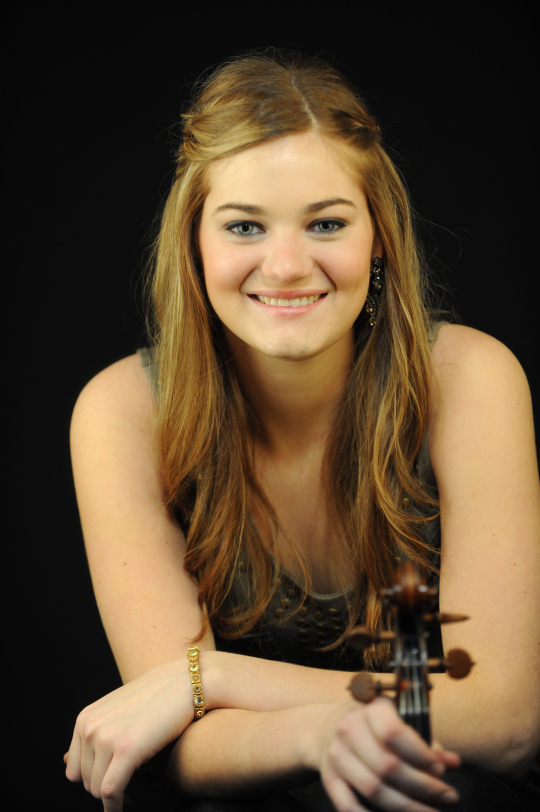 Every year the National Philharmonic Orchestra hosts its annual all Bach concert. It must be with immense respect for the composer that you annually dedicate an entire program to him. But with Bach, it is well deserved. He was amongst a dynasty of musicians who transcended his contemporaries, even though he may not have been given the respect he deserves during his own lifetime. Tonight at Strathmore we will revel in the glory that is Bach.

Piotr Gajewski was tonight's music director and principal conductor. For the first piece he chose one of Bach's BWV (Bach-Werke-Verzeichnis) numbers Brandenburg Concerto No. 1 in F Major. This piece was the first of six of the "Brandenburg" series of orchestral suites. This chain of suites featured a variety of forms and groups of instruments. It was comprised during Bach's time as Court Kapellmeister for Prince Leopold, Duke of Albany. The orchestral ensemble varied being that it was played in a small court and had a chamber music type sound. This is when Bach started focusing on compositions for solo instruments. In the allegro the horns stood out particularly. Horn players Micheal Hall and Mark Wakefield gave it a triumphantly relaxing feel, almost as if you have earned your right to celebrate. The oboe playing of Kathy Ceasar-Spall and Fatma Daglar was smooth and atmospheric. Piotr's conducting was minimalistic, no large sweeping gestures but more short poignant strokes. The minuet was a trio, Justine Lamb-Budge on violin, David Whiteside on flute and William Neil on harpsichord. During this portion Piotr didn't even have to conduct. It was pleasant; the harpsichord was placed directly in the center of the ensemble. I enjoy the charming sound of the harpsichord and William played it exceptionally well. It was a volution of intricate scales. Hearing it paired with the technically sound form of Justine Lamb-Budge was satisfying. David's flute playing was sensible as well and shadowed Justine's violin gracefully. Solos often require a loose flexibility of the notes. Not necessarily an improvisation but a personal feel for the sound. Justine, William and David accentuated this masterfully. It's these compositions that define you as an instrumentalist and distinguishes you amongst the elite. I felt this minuet reflected early jazz. The piano is a common accompaniment in any jazz ensemble.
The second piece was Brandenburg Concerto No. 5. It was an all violin and cello ensemble with harpsichord. It had such an accommodating sound, as if they were meant to be paired together. Following intermission it was Cantata No. 140 Wachet auf, ("Sleepers Awake"). It was an awakening! That is the result I feel a full choir bestows upon you. Up until this point it was a mixed ensemble of variable instrumentation, which is fine. But being that what it was, chamber music, it didn't have the full volume that only a large choir can achieve, which is an awakening feeling. There was a recitative sung by tenor, Matthew Smith. His singing is calming and humbling, a bit of a contrast when it's followed by an exquisite chorus, but it gave the number some color. This piece also featured a pair of duets from Rosa Lamoreaux, soprano and Kevin Deas, bass. It was a remarkable sound. I felt Kevin Deas held back a little since it was a duet. I have previously heard him sing solo during a Handel's Messiah program and his voice was booming. Maybe he didn't want to drown out his counterpart. Rosa's voice was crisp and clear. It was a good pairing having them perform a duet together.
This was a great program, a little off the beaten path as far as Bach routines, which was good. This felt more like a celebration of Bach more than a tribute. His glorious compositions will be remembered and this annual tradition is a step in making sure that is the case. Next time you see an all Bach program be sure to take notice and realize it has the makings of a masterpiece.