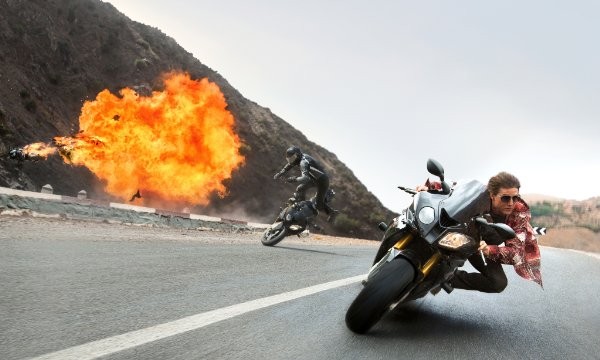 Anybody interested in seeing an action packed blockbuster that begins at the end of July? Then this is a movie to see, Mission Impossible: Rogue Nation directed by Christopher McQuarrie and produced by Tom Cruise.
Mission: Impossible is no stranger to the old television series; whereby agents were on secret missions using different disguises, sometimes facing brutal attacks in order to solve cases. Once the movie hit the screens throughout the years it has entertained us with some new characters and missions that have intrigued our imaginations. Although there is one character that always remains the same as Ethan, that is ready to faced the challenge of the mission, whether it is fatal or not.
The movie is about an IMF agent Ethan Hunt (Tom Cruise) that gets captured after being sprayed with knock out gas while hearing a recording. He finds himself awaken and tied up in the hands of Solomon Lane (Sean Harris) who is the man that had him knocked out and captured. Ethan finds himself being saved by Isla Faust (Rebecca Ferguson) a Rogue Double Agent working for Lane. CIA director, Chief Alan Hunley (Alec Baldwin) calls for a disbandment of the IMF. William Brett Brandt (Jeremy Renner) calls for an objection but the IMF gets disbanded. When Ethan finds out that Solomon Lane is looking for a syndicate he assembles his team and found themselves on their most impossible mission yet.
I thought this was a great movie with incredible stunts that involves a tremendous amount of action, violence, and high speed chases. This was the first Mission: Impossible movie I have ever seen and am looking for more in the future.
Watching Tom Cruise perform his own stunts will have you jumping at the edge of your seat and wondering what is coming next? However, my advice is for young people don't try to imitate these stunts on your own, because it is possibility of serious injury, so you would want to leave this type of activity for trained professionals. Overall there was nothing I dislike about this film; it was a movie that anybody would enjoy with a lot of suspense. If you're looking for a good action movie to watch this summer then this is the movie to see.
Final Grade A