New exhibit "Reporting Vietnam" opens May 22
4 min read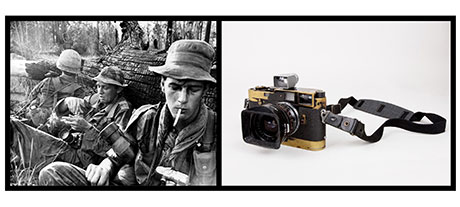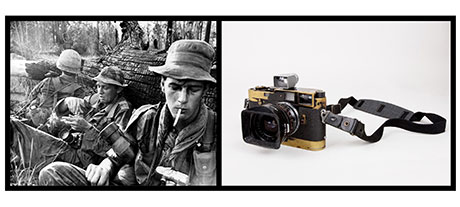 CBS Corporation to sponsor Exhibit in Memory of CBS News Correspondent Bob Simon
On Friday, May 22, the Newseum will open "Reporting Vietnam," a provocative new exhibit that marks the 50th anniversary of the Vietnam War, America's first televised war. The exhibit explores the dramatic stories of how journalists brought news about the war to a divided nation.
Powerful photos and news footage, evocative music and more than 90 compelling artifacts, historic newspapers and magazines will take visitors back to experience a time when America was at war and young people were rejecting the conservative values of their parents.
Set to a soundtrack of protest songs, the exhibit opens with an exploration of the culture clash that emerged in the 1960s as seen through mainstream and counterculture publications of the day. "Reporting Vietnam" challenges perceptions that linger 50 years after U.S. troops arrived in Vietnam, and poses the question "Did the press lose the war?"
"The Vietnam War polarized the nation and led Americans to question the legitimacy of authority everywhere," said Peter Prichard, chairman and CEO of the Newseum. "It split families, led to massive protests and changed the way the military dealt with the media. We hope this exhibit will help visitors better understand what is still one of the least understood and most controversial conflicts in our history."
Support for the exhibit will be provided by CBS Corporation in memory of the late CBS "60 Minutes" correspondent Bob Simon, the award-winning CBS News correspondent whose legendary war reporting over five decades began in Vietnam.
"CBS is honored to partner with the Newseum on this exhibit in recognition of the extraordinary career of Bob Simon," said David Rhodes, president of CBS News. "It was Bob's reporting from Vietnam from 1971 to 1975 that cemented his role as the pre-eminent war correspondent of our time."
Included in the exhibit are more than 100 dramatic images, including memorable Pulitzer Prize-winning photographs that have come to symbolize the struggle both in Vietnam and at home. Interactive kiosks in the exhibit showcase interviews with the Pulitzer Prize-winning photographers who took some of the most iconic images of the war, and the memorable protest songs that provided the soundtrack for a generation.
As part of the exhibit, the museum's Robert H. and Clarice Smith Big Screen Theater will feature an original documentary chronicling the war's most pivotal moments. Two other original films will explore the protest movement at home and how television forever changed the way Americans receive news from the battlefield.
The Newseum education department will supplement the exhibit with resources on-site, online and in the community. Classes and gallery exploration guides will examine many of the exhibit's themes, including how the media influence public opinion, media ethics and the challenges of reporting during a war. The Newseum will also present a series of public programs featuring journalists, the military and others discussing the coverage, impact and legacy of the Vietnam War.
"Reporting Vietnam" will be on display through Sept. 12, 2016.