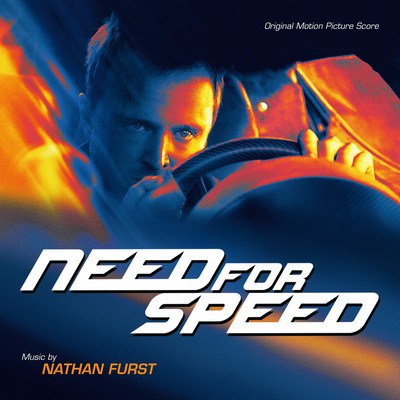 Ladies and gentlemen, rev up your engines and get ready to burn some rubber. Are you ready for a race? At the starting line is the new film "Need for Speed." The score to the action packed thriller is sure to get your heart racing and your adrenaline pumping. So strap yourselves in folks and get ready for the ride of your lives.
Composed by Nathan Furst, this score is unique in the story it tells. Given that this is a high-speed themed film, you would expect to hear a score that is just as thrilling. The tracks "Marshall Motors," "Right Seater" and "Identical Ageras" fit the bill. You can just imagine the roaring of the engines and the anticipation of the outcome of the race. "Identical Ageras" will have you on edge, nervous and ecstatic at the same time. This is an epic rollercoaster ride the audience will never forget.
On the other hand, the score has one downside. As exciting as some of the tracks are, there are a few that seem to be a little too calm and composed for such an electrifying movie. While it is possible that a fast-paced racing film may have its momentarily calm moments, the idea is to show how fast and hard you can go, and too many of these songs don't reflect this. For example, "Crazy Little Tart," "You Always Go Back" and "California Crossing" are far too slow and are not entirely appropriate for a film of this nature. These songs could have been omitted and not included on the score of an action-adventure movie.
This score has an interesting choice of tracks to represent the film, but unfortunately, not all of the songs fit "Need for Speed." The title of this film indicates that the characters are not moving in slow motion, but at a break-neck pace. So why not include music that serves as a musical companion? The soundtrack must match the film perfectly or at least as close as possible. Although many of the songs have done just that, some of the songs did not make the cut.
Final Grade: C