"Nats at 10" Opens July 31 at the Newseum
4 min read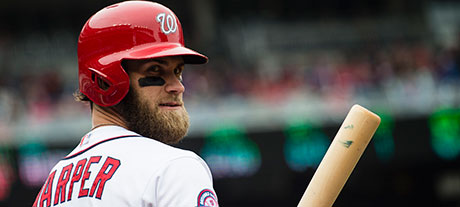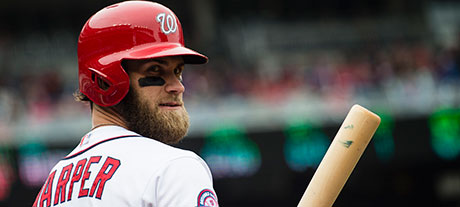 On Friday, July 31, in partnership with the Washington Nationals, the Newseum will open "Nats at 10: Baseball Makes News," a new exhibit spotlighting 10 memorable media moments from the Nationals' first decade in the nation's capital. To celebrate the opening of the exhibit, all Newseum adult tickets will cost $10 opening weekend, Aug. 1-2, and kids 18 and younger will be admitted free that weekend. "Nats at 10" will be on display through Nov. 29, 2015.

"Nats at 10" will bring back memories of some of the most unforgettable moments in Nationals history, with artifacts including the bat and ball from Ryan Zimmerman's walk-off home run in the inaugural game at Nationals Park in 2008, the pitching rubber and rosin bag used by Stephen Strasburg during his record-breaking 14-strikeout major league debut in 2010, the jersey worn by 19-year-old Bryce Harper in 2012 in his first major league game and the home plate used during Jordan Zimmermann's no-hitter in the last game of the 2014 regular season.
"The 10 years since the national pastime returned to the nation's capital have been filled with so many exciting moments," said Mark D. Lerner, one of the principal owners of the Washington Nationals. "We are thrilled to be working with the Newseum to offer the public the chance to view items from the Nationals archive and reminisce about our past."
The exhibit also will explore how the press covers the team's newsworthy events on and off the field, from Barack Obama's first pitch of the 2010 season to presidential mascot Teddy Roosevelt's long-awaited victory in the popular Presidents' Race at Nationals Park.
On July 1, the Newseum will launch its annual Summer Fun Deal promotion offering kids 18 and younger free admission. Through Labor Day, the museum will waive the youth admission fee, regularly $13.95, for up to four kids with the purchase of at least one general adult or senior admission. Like all Newseum tickets, Summer Fun Deal tickets are valid for two consecutive days.
The Nationals will offer fans who visit the exhibit a special discount of up to 25 percent on select game tickets purchased online. The discount is available beginning July 31, based on availability.