The National Philharmonic Star-Studded Season Opening
3 min read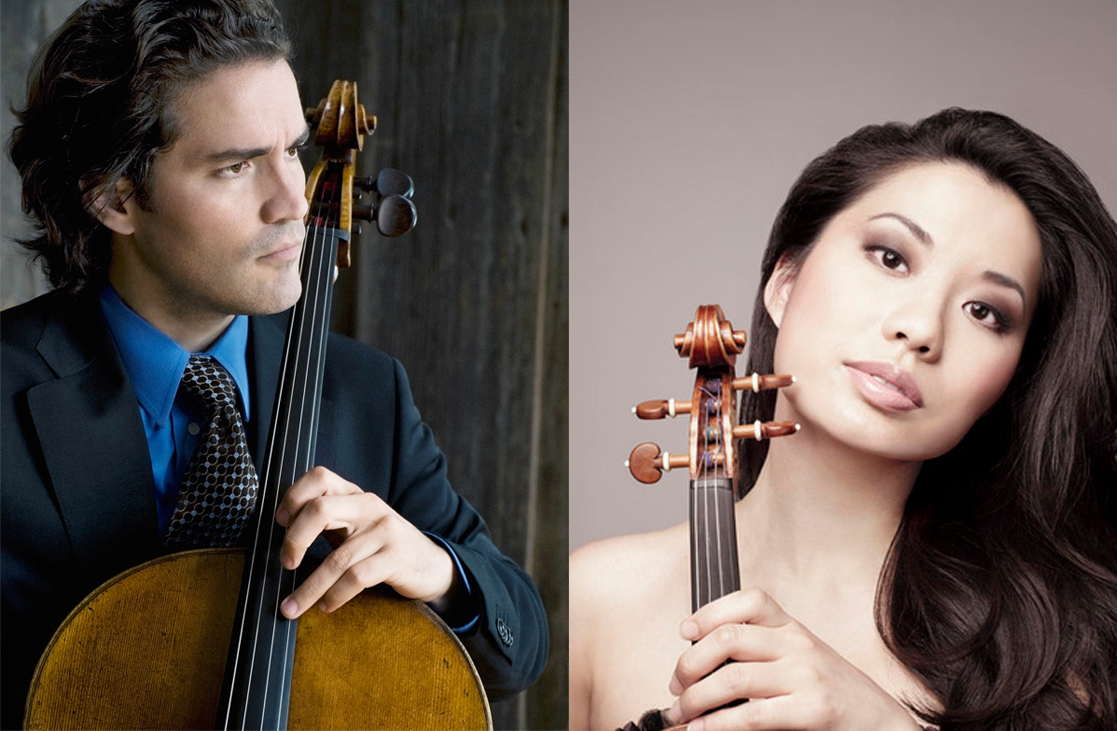 The National Philharmonic opened its 2017-18 season in star-studded fashion welcoming Sarah Chang and Zuill Bailey. Sarah Chang is one of the most renowned violinists of our time and Zuill Bailey is one of the premiere cellists in the world.
The season-opening concert was one of two presentations one on Saturday night and the other on Sunday. The Saturday night concert featured Sarah Chang playing Max Bruch's Violin Concerto No. 1 and Zuill Bailey playing Cello Concerto in B minor by Antonín Dvořák. The Sunday concert featured pianist Santiago Rodriguez playing Piano Concerto in A minor in place of Zuill Bailey. The Saturday night concert also featured the Star-Spangled Banner conducted by County Executive Ike Legget.
The National Philharmonic opened with Beethoven's Egmont Overture, Op. 84. This was a fantastic selection from Piotr to include in the program. It was originally written for Johann Wolfgang von Goethe's play Egmont in 1809. It depicts a Finnish nobleman who led a rebellion in the Netherlands against Spanish invaders. This score was highly enjoyable. I always have enjoyed heroic sounding scores. It reminded me of a war sonata. There's always a mix of emotions prevalent when expressing war. This score starts with an ominous tone that transitions into victory throughout the course of the piece. The NPO performed it well! It was a great opening number.
After Egmont Overture Sarah Chang was welcomed on stage. She was wearing an elegant violet dress. Sarah Chang is one of the most prominent violinists of our time. She made her debut with the New York Philharmonic Orchestra at age eight and have since garnered unparalleled recognition and fame. I have seen Sarah Chang perform Vivaldi's Four Seasons with the National Philharmonic in May of 2014. I was moderately impressed wanting to hear more and Bruch's Violin Concerto  No. 1 would be a great barometer; it's his most famous piece. Her performance was off the charts! Her technical execution was masterful. There were solos that spanned the entire range of the violin. It was sheer virtuosity emanating with energy! Her solos were so good they were worth celebrating! It was a fantastic jaw-dropping performance of unequivocal exhilaration.
Next on the program was Dvořák's Cello Concerto in B minor. Zuill Bailey walked on stage to a warm reception. Zuill is no stranger to the National Philharmonic, he has performed with them on several occasions. I have seen him perform with the National Philharmonic on two prior occasions. Once he performed Variations on a Paganini Theme (which was an incredible display of cello techniques) and I've also seen him perform Koi Nidrei Op. 47 by Max Bruch, and Schelomo: Rhapsodie Hébraïque by Ernest Bloch.
His performance of Dvořák's Cello Concerto in B minor was something to behold. It's often called the "king" of cello concertos and with good reason. It takes an immense amount of skill in order to perform this piece. Zuill Bailey performs it like no other. Every solo was pronounced really well. The vocal equivalent would be enunciating every syllable when singing. It was remarkable how much seemingly effortless control he had over his cello. The solos were so amazing you wanted to pump your fist. It was flat-out fun!
This was a fantastic presentation featuring two amazing artists. The National Philharmonic was remarkable as well keeping with their tradition. This was a great opening season concert. Presentations like this are not to be missed!