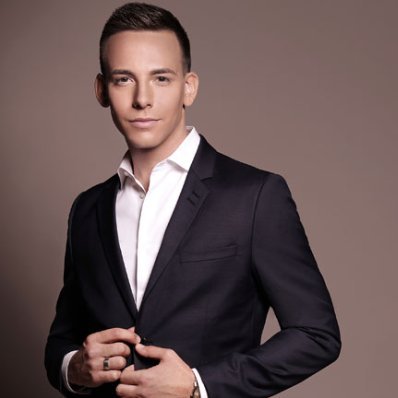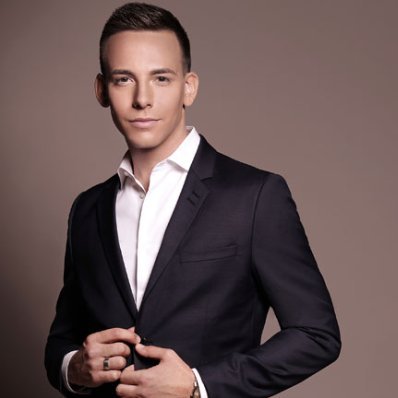 Saturday May 30th 8 p.m. – Fauré's Requiem is unique in a few ways. It doesn't have a "Dies Irae," it's not dedicated to anybody, and there's no violin section. Fauré after years of performing burial services on organ wanted to do something different. Tonight the National Philharmonic Orchestra and Chorale conducted by Piotr Gajewski performed Fauré's Requiem, Op. 48 with arias by Andrew McLaughlin, baritone, and Julie Keim, soprano. The program also featured Brahms, Serenade No. 2 in A Major, Op. 16.
Conductor Piotr gave a brief introduction. He made note of the violin-less ensemble and jokingly assured us that this is not some extreme cost cutting measure. That both Fauré's Requiem and Brahms, Serenade No. 2 in A Major, only call for violas, cellos, and double basses, with a violin solo played during Requiem. Brahms possibly influenced Fauré. Fauré's Requiem also bears a striking resemblance in structure to Brahms, A German Requiem.
The pithy nature of Brahms Serenade No. 2 made it an interesting "Serenade" to include in the program. It has five movements but the movements are shorter than that of a symphony. Without violins the work had sort of a dark chromaticism. But a full compliment of winds such as, clarinets, flutes, piccolo, oboes, horns, and bassoons helped brighten things up. The National Philharmonic's performance was a remarkable! I really enjoyed the final movement, the "rondo, allegro." The piccolo and flutes were exceptional! There are these fluttering interjections that are both fascinating and savvy. It really grabs your attention! It's interesting with no violins first chair viola was the concertmaster throughout the program.
Fauré's Requiem brought out The National Philharmonic Chorale along with soloist Andrew McLaughlin, baritone, and Julie Keim, soprano. This was a stark contrast in comparison to requiems such as Verdi's Requiem, which has a loud thunderous "Dies Irae." Fauré (who wasn't even religious) left out the "Dies Irae" in his requiem. In requiems "Dies Irae's" graphically depict the day of reckoning or last judgment. Fauré wanted to emphasize rest and tranquility and not damnation. I would almost relate Fauré's chorale works to that of Guillaume Dufay whose religious chorale compositions are beautiful and calming.
The National Philharmonic Chorale performed gloriously! The dynamics of a full choir are magnificent! Soft subtle tones can explode into a vociferous climax. I really enjoyed the accompaniment of organ with the choir, although it was an electric organ and not a pipe organ. Andrew McLaughlin's aria during the offertory was stupendous!  He's a baritone with profound sophistication. His humbling tones entice your attention. It left you feeling awe-struck but yet settled. Andrew is a local talent he earned his Master of Music degree in Opera Performance from the University of Maryland. Another standout performance was Julie Keim for her soprano lead during the Pie Jesu (4th movement). Her voice elevated the performance; it was heavenly. Julie is a Grammy nominated singer for her album Only Yesterday.
This was a terrific performance! The program was performed as should. Piotr conducted with ease of demeanor and the orchestra and choir followed suite. Stupendous!