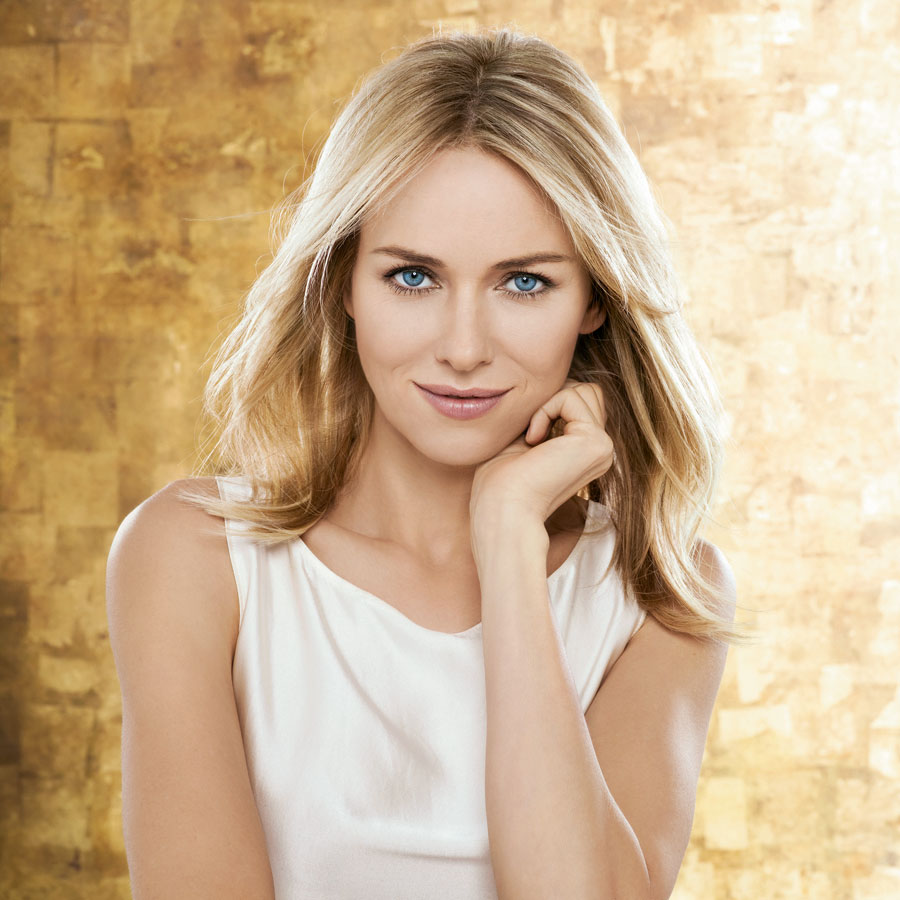 Two-time Academy Award nominee Naomi Watts will receive the "CinemaCon Distinguished Decade of Achievement in Film Award," it was announced today by CinemaCon Managing Director, Mitch Neuhauser. CinemaCon, the official convention of The National Association of Theatre Owners (NATO) will be held March 27-30, 2017 at Caesars Palace in Las Vegas. Watts will be presented with this special honor at the "CinemaCon Big Screen Achievement Awards" ceremony taking place on the evening of Thursday, March 30, at The Colosseum at Caesars Palace, hosted by the Coca-Cola Company, the official presenting sponsor of CinemaCon.
"With a diverse array of roles in films such as '21 Grams,' 'I (Heart) Huckabees,' 'The Impossible,' and 'St. Vincent' Naomi Watts has continuously given movie going audiences performances that are poignant, powerful and above all engrossingly entertaining," noted Neuhauser. "With her upcoming turn in Focus Features 'The Book of Henry,' she is sure to once again captivate audiences and we are honored to be able to present her with this year's 'CinemaCon Distinguished Decade of Achievement in Film Award."
Naomi Watts can be seen this summer starring in "The Book of Henry," releasing on June 16, 2017, via Focus Features. "The Book of Henry" shows that sometimes things are not always what they seem, especially in the small suburban town where the Carpenter family lives. Single suburban mother Susan Carpenter (Watts) works as a waitress at a diner, alongside feisty family friend Sheila (Sarah Silverman). Her younger son Peter (Jacob Tremblay) is a playful 8-year-old. Taking care of everyone and everything in his own unique way is Susan's older son Henry (Jaeden Lieberher), age 11. Protector to his adoring younger brother and tireless supporter of his often self-doubting mother Henry blazes through the days like a comet. Susan discovers that the family next door, which includes Henry's kind classmate Christina (Maddie Ziegler), has a dangerous secret and that Henry has devised a surprising plan to help. As his brainstormed rescue plan for Christina takes shape in thrilling ways, Susan finds herself at the center of it.
Born in England, Watts moved to Australia at the age of 14 and began studying acting before being cast in her first major film role "Flirting." Her additional film credits include; "Mulholland Drive," "The Ring," "King Kong," "21 Grams" "The Impossible," "St. Vincent" and "Birdman" to name a few. Watts will be seen this year in several projects including; "3 Generations," "Chuck," "Twin Peaks," and Netflix's "Gypsy." In addition, she recently wrapped shooting on "The Glass Castle."