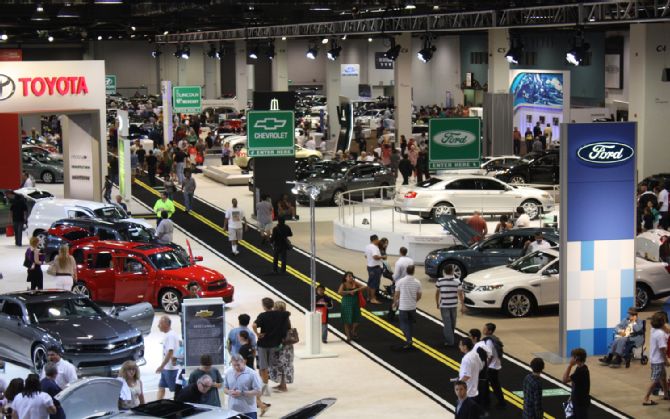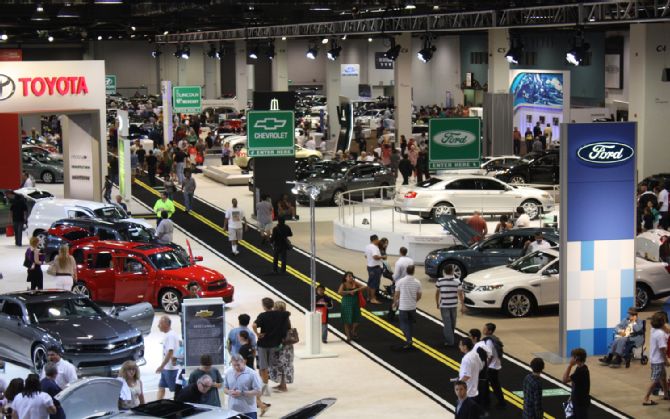 For your first outing of 2015, you can't go wrong with a big car show.
Designed for comparison shoppers, car lovers, and looky-loos alike, this is a well laid out event. The show only uses the 100 level of the convention center, so it's not overwhelming. There is event style food and ample tables and chairs to accommodate the crowds. It's great for a family day out, a date, or just by yourself.
This isn't the archaic car show of the past, with ditsy girls in tight dresses, leaning against cars. These reps are very knowledgeable about their vehicles. Some dealers have interactive screens to sign-up for information, pinball machines, and simulators. There are free giveaways, like totes and flashlights.
Aside from the brand new Corvettes and Cadillacs, you can view some antique cars as well. Comparison-shop BMWs and Mercedes, check out the new Hellcat, or take a selfie with a Ferrari or Bentley.
The hours are very generous, along with the price of admission. You can make it a whole day or just an hour or two and not feel guilty. There are a few vendors throughout the venue; selling jewelry or enticing you to make an addition to your home, but no one was pushy or in your face.
The whole event is designed to be hands-off and pressure free! Access to the convention center is easy too. Parking is ample and not overcharged. 
Go, enjoy, and have an adventure, dreaming about that new car…or gather info. and get ready to buy that new car! 
The show runs today through Sunday. Go to www.autoshowbaltimore.com or www.bccenter.org for details and tickets. #baltautoshow