Moose Jaw Bluegrass at New Deal Cafe
3 min read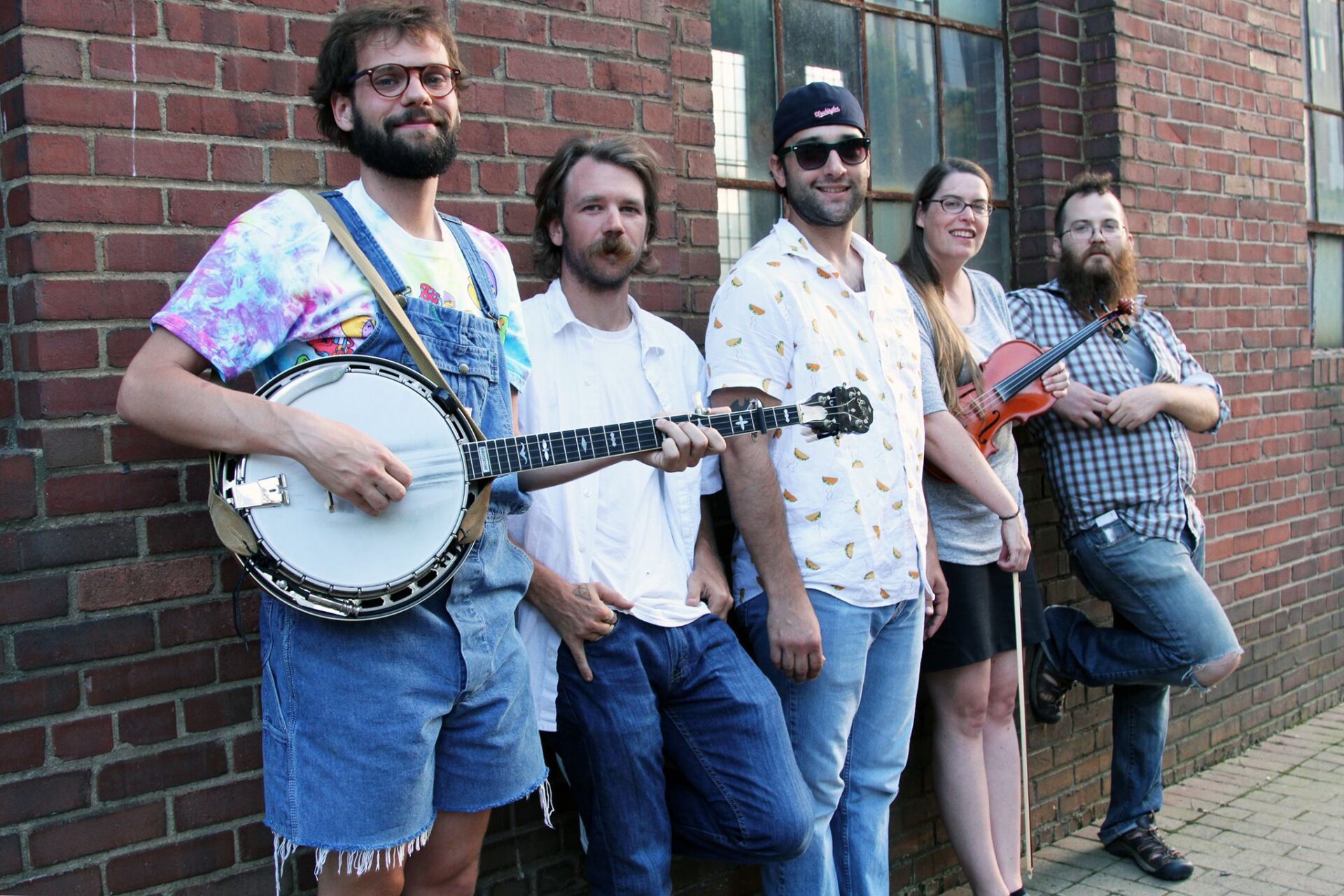 Prince George's County's premiere bluegrass ensemble performed at New Deal Cafe Friday night. They combine bluegrass favorites, rockin' covers, and all originals to produce a sound as unique as it is entertaining.
A packed New Deal Cafe was serving up plenty of Stella Artois and Natty Boh beer as Moose Jaw took the stage. Moose Jaw is the self-proclaimed best bluegrass band in Prince George's County. They might be only one of a select few bluegrass bands in Prince George's County but it's great to see the tradition continue in an area as rich in bluegrass history. Based off their live performances as far as I'm concerned they are the best bluegrass band in Prince George's County although my sample size is limited.
Moose Jaw is pure string band music. A banjo, guitar, mandolin, violin and upright bass. They keep the instrumentation traditional but combine a diverse assimilation of classic rock, modern rock, traditional bluegrass, folk, pure instrumentals and some straight up originals. This combination keeps the sound varied and mixes up the tempo a good bit. It's also great to hear songs that you're familiar with performed on different instruments. Some of those songs included "Where Did You Sleep Last Night" and "Lookin' Out My Back Door" by CCR.
It was a fun atmosphere, Moose Jaw keeps the music going and doesn't slow down one bit. They were scheduled for a three-hour time slot and except maybe a 15-minute intermission. It was all music. They usually announce what chord they're playing in before each song with Jason on banjo adding a comical antidote. One of the funny antidotes was Jason saying that Chris their bass player was born with a tail and they need us to donate money to pay for a medical procedure to have it removed. The really funny part is I'm not sure if he was kidding or not.
There was no shortage of music. Their grasp of bluegrass is strong. They played "Blackberry Blossom" by Tony Rice, and even "Blue Moon of Kentucky" by Bill Monroe and the Bluegrass Boys. It sounded, felt and even looked authentic.
Some of my favorites were the instrumentals. One of which was Southern Flavor. It starts out in a blaze of violin with everybody else joining in the fun. It interesting how bluegrass sounds like its played at such a quick tempo but really it's just a variety of tempo played in different increments. Another great instrumental is CIB short for Capitalist Imperialist Breakdown. It's a fury of instrumentation. Josh their guitar player adds some really awesome rock n roll acoustic solos. The blending of the guitar and timing is unique and not quite like anything I have ever heard.
Moose Jaw is a great act to see live. That's the best way to experience their sound, live and in person. You can catch them at the Rock n Roll Hotel with Crooks and Crows, and Burt the Dirt Saturday, March 3rd. I highly recommend it.