MJ's IMMORTAL is Timeless
2 min read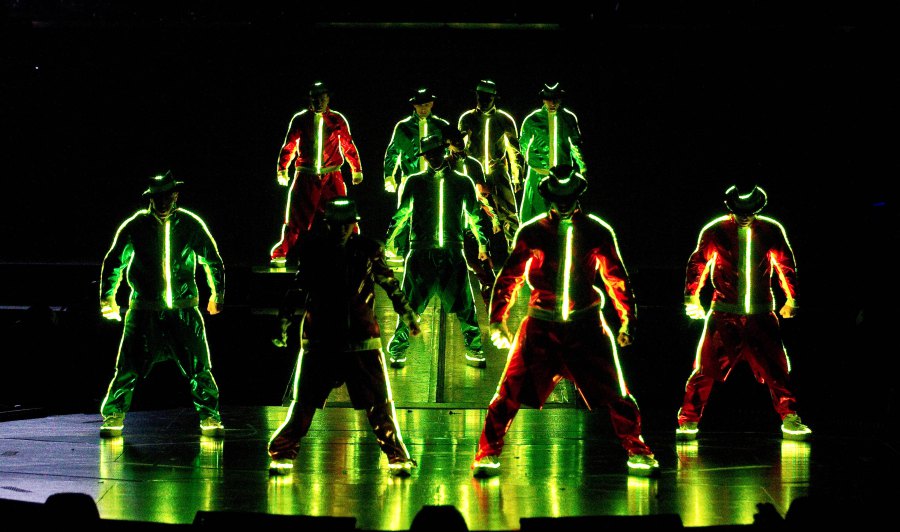 by Stephanie Taylor & Dean Rogers
Going into a new Cirque Du Soleil this past Friday, we wondered how any Cirque Du Soleil show fits in with the rest that we have seen. Each show is unique in their own way, but whoever thought to combine arresting visuals common to their performances and the wonderful music from the legendary Michael Jackson is a genius.
The MJ IMMORTAL World Tour starts off with our guide, a mime (Mansour Abdessadok) took us through to the gates of Neverland, MJ's palace. The statues at the gates come to life in this magical land as they dance to his 1995 hit "Childhood" From there, we are taken on a surreal journey that only MJ and Cirque Du Soleil could create for the fans.
The first act featured groups in perfect sync such as the four aerial hoop performers dressed in flickering LED suits. They flipped and turned against a space backdrop to the song "Human Nature". For the performers to perform aerial magic in the dark with such precision left me speechless. Certain individuals were able to wow the crowd all by themselves, including a lethal looking woman in a white suit during "Smooth Criminal." Her white suit doesn't stay on for long and she effortlessly climbs on a pole and takes the show into "Dangerous." All eyes were on her during her sexy and intensely athletic performance.
Following a 20-minute intermission, the second act kicked off with two aerial artists (Giulia Piolanti & Igor Zaripov) hanging, twisting, and balancing to the song "I Just Can't Stop Loving You." It was very romantic and both showed off their graceful strength to the sound of Michael Jackson singing in both English and Spanish.
If you remember the documentary "This is It," CdS took a page from the tour as robot soldiers danced and marched in unison like a USMC silent drill team during "They Don't Care About Us" and several videos from the ill-fated final tour were projected on giant screens. Footage from Jackson's iconic music videos for "Earth Song" and "Scream" also made their way into the show and provided the perfect backdrop for the scores of incredible dancers.
For anyone who loves Michael Jackson or Cirque du Soleil, this show is one you cannot afford to miss. The greatest gift of Immortal was that it pays respect to MJ and his music. The entire show reminds us that it's impossible not to remember how MJ was an amazingly talented artist in a class of his own whose music still speaks volumes to his legions of fans around the world.