Minority Report "Fredi"
3 min read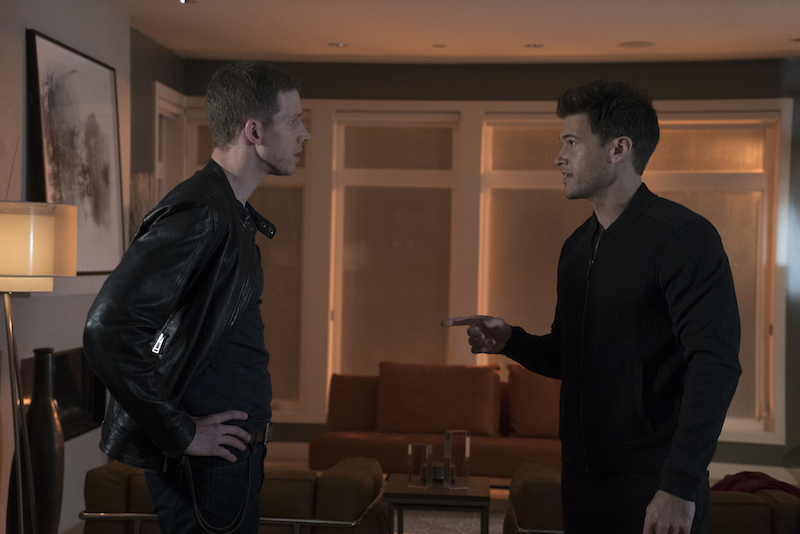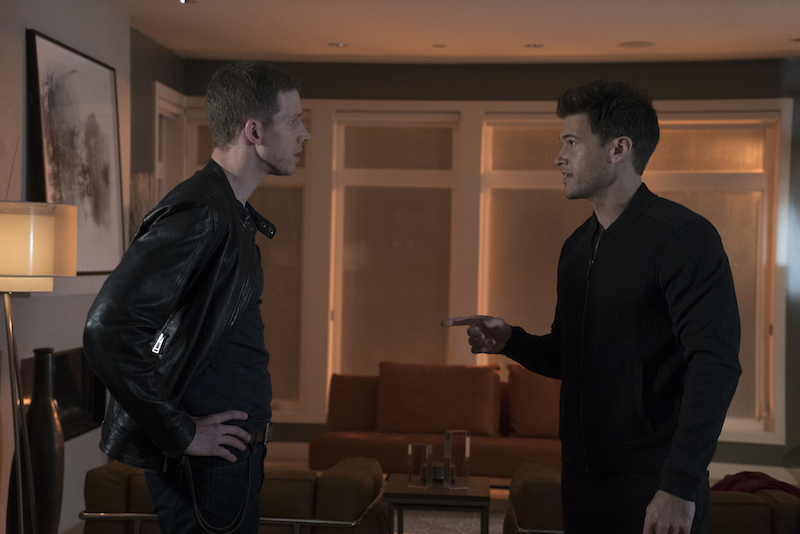 Arthur just can't stay away, and the first cracks start to appear between Dash and Vega.
While not stellar, this episode was a definite improvement over the previous outings. The problem is that, given the news about the episode order being cut back from 13 episodes to 10, the writing is seriously on the wall for the show. If they can keep improving and people come back, it stands a chance of surviving. Otherwise we'll have a short, 1-season show.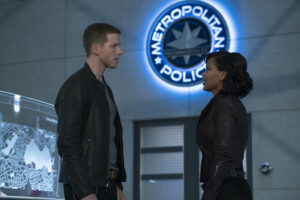 Watching Dash with Fredi was quite amusing. He was obviously smitten with her, so between that and the warning Arthur gave him last week, he seems to be operating slightly independently of Vega. I just hope that Agatha's vision doesn't become a self-fulfilling prophecy. It is possible that by pulling away from Vega, Dash could be setting events into motion that will lead to what Agatha saw. And that is what it all boils down to. Is the future determined or do we in fact have a choice about where we will go? The movie came down on the side of free will. I am curious about where the show will come down, if it even addresses the question at all. If Agatha's visions are the way the future will turn out, then nothing can be done to avoid it. Or it is also possible that in trying to avoid that future, Dash will cause it to take place (self-fulfilling prophecy). Fun, wot?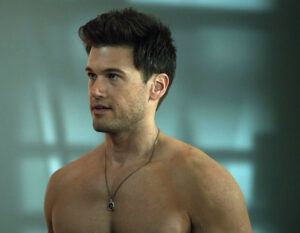 Dash does need to be careful talking about his past. Several times tonight he came perilously close to revealing too much information about his past. If the wrong person heard what he said, it would have given him away as a precog very quickly. I get that he is trying to keep everything as close to the truth as possible, thereby making it easier for him to stick with the story, but he basically laid out a roadmap to his true identity. Not a good thing and it could very easily come back to bite him on the butt.
As I said last week, Agatha will seemingly do anything to protect her brothers, even leading a man to his death by lying. While it is hard to fault her instincts, it does make her someone to be reckoned with. I wonder if she'll continue to operate in the shadows (which seems the most likely option) or if she'll ever come to work with Dash directly.
Despite what he said to Dash at the beginning, Arthur just couldn't stay away. That's family for you. Dash needed help and Arthur was there to help him, even if Dash was a massive case of romanticus interruptus. If Arthur stays involved, he'll be able to do what he can to protect Dash, who continues to do what he needs to do regardless of the potential consequences.
Until next week!