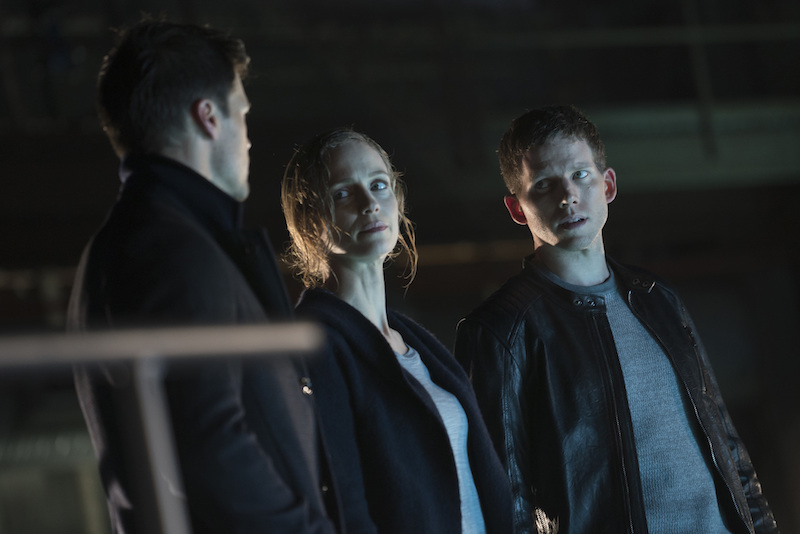 Agatha's vision comes true (with a twist), Memento Mori strikes again, and the title is almost prophetic.
Before I talk about the episode itself, I want to spend a little time talking about the show. Since this is (presumably) the series finale, I want to look back at the show. This show was one of the shows I was most looking forward to over the summer. I saw the movie and was excited by the prospect of a show that had the potential to be intellectually challenging and fun. Unfortunately, the show never lived up to those expectations. The pilot and the first few episodes were basically run-of-the-mill procedurals that happened to have a main character that could see the future.
While I understand not wanting to squander all your main ideas right away, the show really should have started doling out the ongoing plotline a lot sooner than it did. Once the show hit episode 4 (I think), it started to really hit its stride. The problem was that in this day and age, shows need to hit the ground running to be successful. I personally don't mind a slow buildup, but I do want something that is different enough to keep my attention. We've all seen cop procedurals, heck, at this point they are a dime a dozen.
The plot about a government agency trying to take people is also pretty common, but this show really needed that to work in order to survive, and while it ultimately proved successful (in my opinion), I think it took too long to get started. I think this show might have been better served by a shorter season over the winter or summer. Now to the episode itself.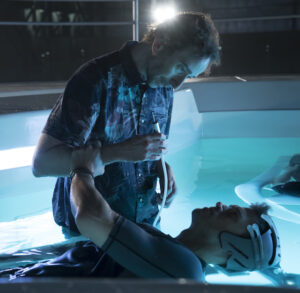 Agatha's vision came true, and as I said in other reviews she was missing some serious context. While Vega was standing over the milk bath and did say "Put them in," she was not referring to the siblings. Rather she was referring to Blomfield and his two goons who tried to double cross the siblings. He should have known that they would have a backup plan from the start. They did not trust him and would do almost anything to remain free, and he and his men paid the price for their mistakes. I was surprised that Wally was the one to kill them though. I was not expecting that, but it did allow him to partially atone for what he had done to the siblings by keeping them in the milk bath for far longer than they expected to be.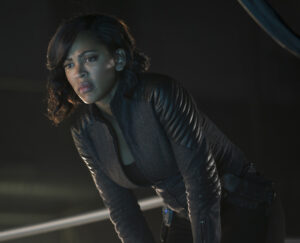 If the show comes back for a second season (and that is a BIG if!), the siblings and Vega are on the run. So will they be itinerant crime solvers? Or will they find a way to return to DC in order to get their lives back? Since the show probably isn't coming back, we will probably never know. At least it wasn't a complete cliffhanger, so we got some closure.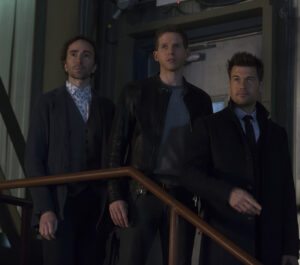 I was a little surprised at the lengths Blake went to in order to protect the siblings' identities. I guess he finally realized that having them out there helping, even if strictly illegal, was for the greater good. Like I said before, used properly, the siblings are nothing more than informants who can give the police warnings. Granted, their form of warning is vastly different, but since the people being arrested are going down in the process of committing crimes, there is a big difference from the days of Pre-Crime.
I also have to admit to a little bit of surprise when Agatha said that Dash was the strongest. It does make a certain amount of sense, after all, he was the one to go back out into the world and use his gift to help. Agatha hid herself away and Arthur turned to a life of crime, so he remained true to what they wanted to do originally, which is help people in need. And he never wavered from that goal, even if it meant risking himself. Unfortunately, in risking himself, he also risked his siblings, so that was not so good, but he did try.
I hope y'all enjoyed and I am hoping for a second season, even if it is probably a futile hope.