Middle Kids + Local Natives Spiral Choir Tour
2 min read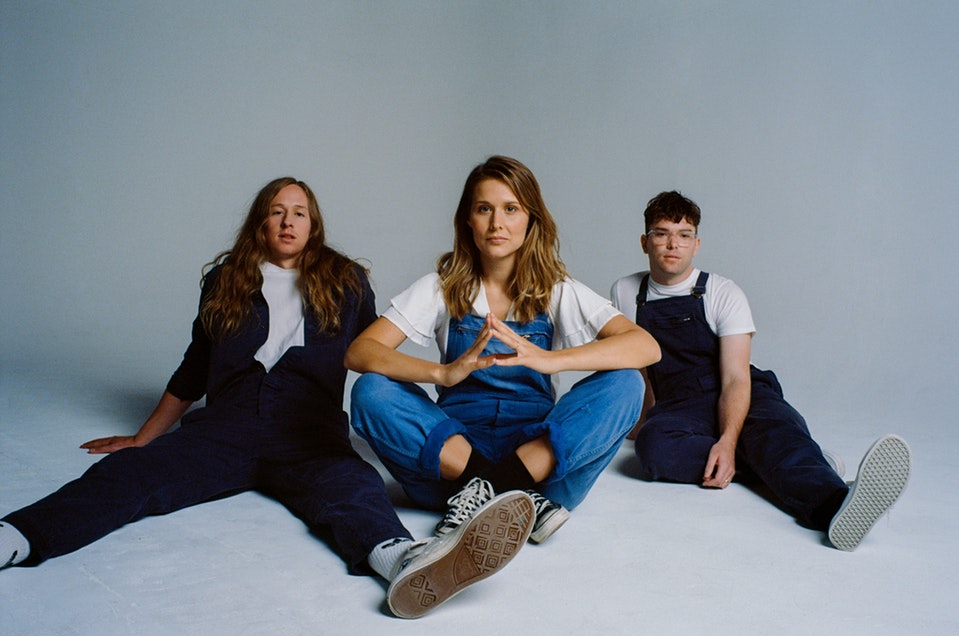 The Middle Kids and Local Natives packed the 9:30 Club on Monday for the first of two sold-out concerts. The vibe was infectious. The music was loud. There was plenty of Edgar Allen Poe on tap.
The 9:30 Club has a vibe similar to a large downtown house party. There's a record collection room and socialites mingling while simultaneous nodding their heads to the sound. On this occasion, the opening band was a wife and husband combination from Sydney Australia known as the Middle Kids.
The first thing I noticed about lead singer and guitarist Hannah Joy is that she plays a right-handed guitar upside down and left handed. This immediately reminded me of guitarists such as Kurt Cobain and Jimi Hendrix. Her voice captivated the audience, her rhythm was powerful and precise. Their set was short but sweet turning out audience-pleasing tunes such as Edge of Town and Never Start. The slide guitar in Edge of Town is so satisfying to hear accompanied by Hannah's voice. Hannah never hit a sour note. She confidently took over the atmosphere with rock, blues and soul. There wasn't a person who didn't stop to take notice. Hannah's stage presence was impressive; a dominant silhouette flooded with lights and a voice that filled every crevice of the club with soul.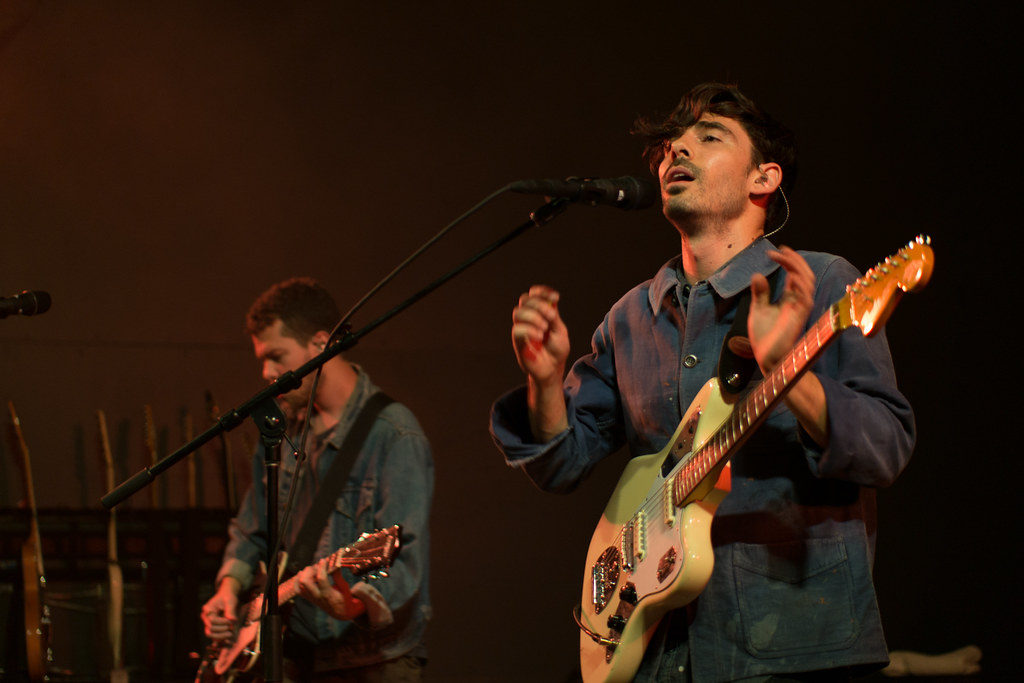 The local natives were really excited to see the Local Natives. That's always true when you have to play the same club two nights in a row just so everybody gets a chance to catch you. It was a historic performance even being the first of two. Making a splash at the 9:30 Club has always been a musicians introduction into DC.
Making a splash is exactly was the Local Natives did. There wasn't a more jubilant and exciting atmosphere anywhere in the city. I can only guess but I wouldn't be far off if anything else. The Local Natives played personal favorites such as Wild Eyes and I Saw You Close Your Eyes. I really loved the cowbell in I Saw You Close Your Eyes. It's paired with samples of cellos and violas. It was like a beautiful rhythm. It's a fantastic song with heartfelt lyrics that captivate your imagination. The Local Natives pair piano style keyboards with acoustic guitar, heavy rhythm and samples of every type of instrumentation you can imagine. I heard an accordion for example when they played Airplanes. There like an alternative orchestra.
There use of piano is captivating in the intro to the song "When Am I Gonna Lose You". Kelcey Ayer, Ryan Hahn, and Taylor Rice harmonize together to perfection. A falsetto style chorus is paired with piano and driving bass rhythm. It's harder not to like the song than it is to fall in love with it.
This was a fantastic concert. Every bit of it from the audience to the music, the atmosphere, the vibe, the sound, everything.