Michael Sackler-Berner Performs at Songbyrd
9 min read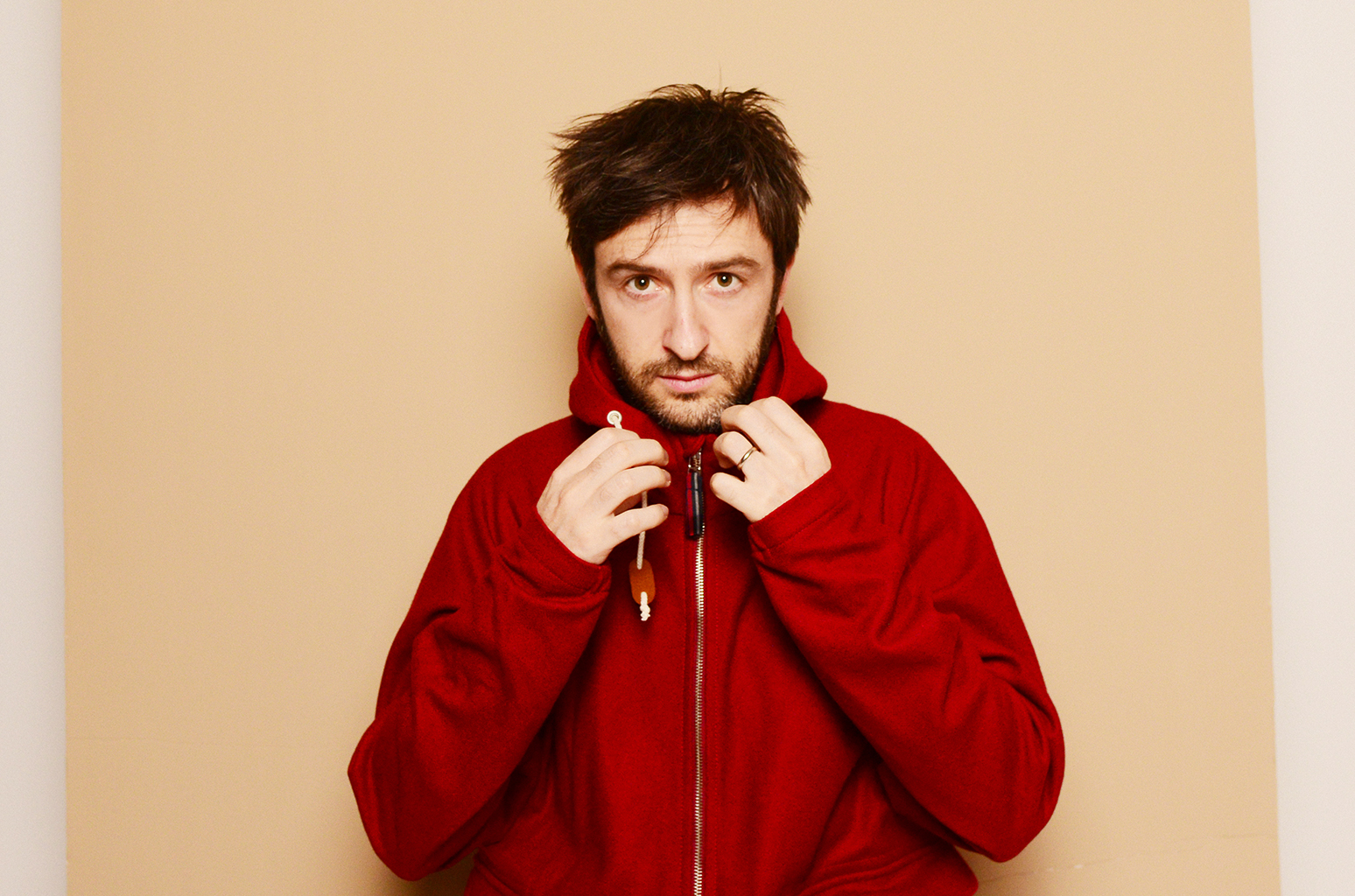 New York is known for its history, it's music, and the notable people who call it home, and singer Michael Sackler-Berner—also known as MSB—is one of them. Michael has released his album, Short Stories, and uniquely shot videos for the singles Death to the Uptight and A Thousand Times. Michael will be performing at Songbyrd September 8th in Washington, D.C. and I had a chance to speak with Michael about his upcoming performance.
You recently released a video for your song Death to the Uptight. Can you tell us a little about that?
Sure, it's the second song off my new LP, Short Stories, and the song was written a few years ago. Sort of a slice of life thing about people living their lives without purpose and just sort of going through it, and the sadness of that and sort of a wish that just for a moment that wasn't so. And sometimes, you know, good music can give you that little momentary break. So, the song was recorded in Brooklyn with a lot of great musicians.
I had the song as a second single, and we needed a video and there's this guy named Dusan Sekulovic. I think he's from Croatia or Montenegro, and he had been shooting some of my live shows, and we talked a lot about what a video for something like this might look like, and the upshot was sort of to do something about identity and all the different types of people that you think you are and what you really are and Rorshach inkblot tests and all sorts of stuff that started to pop up in the video. And I haven't been this much of a focus live action in a video in a while. I've sort of been an animated star of the videos before, but it's been a while since it's been my face and my acting. And we kind of went for it, and I have this little old MGB that I love to drive and we shot it in a could of days and we were kind of exploring all the different characters that sometimes I feel like I am.
I like that you mentioned that the videos are animated. That is really creative.
Yeah, there are other videos I did that you can check out. It's called Fantastical. And the first single on this record is called A Thousand Times, and that's animated. Fantastical is a little claymation character of myself. It's kind of a riot. The next video that's about to come out after this one is called City Living, and that's with a big band. That's animated as well. I kind of look like a Mr. Peanut version of myself.
Did you say Mr. Peanut?
Mr. Peanut, the guy with the spectacles and the cane.
I remember him. I remember his commercials very well.
(laughs) Yeah.
In September, you're going to perform at Songbyrd in Washington, D.C. What are you most looking forward to in regards to your performance?
Well, I love D.C. I've been down there over the last year two or three times. I played outside of the city. I forgot what it was called. Jammin' Java, I think it was called? And that was really great and really warm crowds. And then I played somewhere down in The Wharf. That was cool. And I played Songbyrd last month. It's a wonderful record store, and I've only put out my record on vinyl, so it's really fun to play vinyl records. And they were really kind and I'll come down and do an acoustic set, which is kind of a great way to see the songs there and what they really are. The real test of the song for me is whether it can hold up with just a guitar if it can. It never gets recorded anyways, and so I know these ones can. And I've been doing that a lot, so that'll be wonderful. But D.C., I love to go to D.C. I like to walk around The Mall and feel American and take in the cities, great food and a lot of great places to be, so I'm looking forward to coming back down.
Well, we'll be excited to have you, so welcome back!
Thank you! I have a couple of friends in the military I can come to see. One's in the State Department, and the other one—well, it's Naval Intelligence, and they were both in my college band. I've gotta go visit them.
Oh, wow! That's so wonderful! I know they'll be happy to see you, so that's good.
Oh, I hope so! (laughs)
They will, I'm sure of it. Your most recently released album is titled Short Stories. What was the inspiration behind the album, and the songs themselves?
After I recorded my first record, which you alluded to, True Blue and some of the other songs on there. I went through a period of making a lot of EPs with different producers and exploring different sounds, and I've made three or four EPs. I don't know, I've lost track, but the idea with Short Stories, I couldn't quite settle on a sound for the next record, and I'd been stockpiling some of my best songs for my next record. And I was talking with somebody about how to approach it, and I don't know who came up with it, but why does every song have to be produced the same way? Why does it have to fit into the same bucket, and I said, "exactly! Authors have books of short stories, and every story's in a different place and a different time."
And so, I think the production on each song is treated like a completely different short story. So, the first song is A Thousand Times, and that's a ballad with me and a string quartet. And then Death to the Uptight is a second song, and that's a full rock band with Liberty DeVitto on the drums, and Pat Irwin from The B-52's on the Farfisa, Tony Maimone, and all these total rocker guys. The third song is Slip & Fall. There was a Moroccan chanting group. And then the fourth song is City Living, and that's literally a big band in the studio recording live onto tape. The next one—I don't remember what comes next in the sequence, but there are other songs that are almost synth-based, soundscape stuff, kind of pop-leaning, singer/songwriter stuff. So each track, we treated as a completely separate experience and we did whatever we felt would serve the song best and my songwriting, and I guess my voice is the through-line that keep it coherent music to listen to from start to finish. That's what we hope, anyway.
You've toured with ZZ Top, The Spin Doctors, and Los Lonely Boys. Are there any artists you hope to collaborate with in the future?
That I hope to collaborate with in the future? Well, I just finished a record with some of the people from the Daptone world and the Mark Ronson world. I'd love to work with everybody. I think my next record, I want to work with some great Cuban or Dominican musicians. I have an idea of some kind of hot weather music. A lot of the people I want to work with are producers, just because I'm a songwriter. But if I were to collaborate with any songwriter right now?
Mm-hmm.
I love this question. I wish I had a quick, clever response but I don't. I would like to collaborate with all the hip hop guys, and kind of somebody—I so come from the acoustic guitar, troubadour, Tom Petty, Bob Dylan, Beatles, blues, rock, Americana world. I listen to so much of that as a young person, that I think to work with maybe a young, female pop star; someone who's coming from a different point of view would be exciting for me. Lady Gaga, there you go! That would be my answer. Maybe I could remind her what it's like to play the clubs in New York.
There you go! What can fans look forward to seeing when they come to your show?
Well, they're going to get a show that's really stripped down and very sort of pure to the way the songs were written, which is me alone with a guitar. And I talk a little bit about the songs, but it sort of depends on what the feel of the room is. Some nights is VH-1'S Storytellers, some nights I don't talk much about anything. I think you have to be open to whatever everybody's reacting well too. So in that sense, I think they're looking at a classic singer/songwriter coffee-house show, but hopefully, they'll feel there's more depth to the songs and to what I have to say than the average show like that. Doesn't it make you want to see pyrotechnics? twenty piece bands?
Pyrotechnics?
(laughs) I'm in a rock band that plays three piece, sometimes we have horns. Sometimes, when I go out to the songs off this record, sometimes I bring the three piece band and different musicians. They're all great. Sometimes, to be honest, it works better alone. It's just much more personal and much more intimate.
I like it when it's more personal, but the pyrotechnics, I can visualize you doing that.
Pyrotechnics in Songbyrd might burn down that whole neighborhood. What's that neighborhood called? I think it would torch the whole block.
For the fans who want to keep up with you and get updated on future shows, is there a way they can follow you?
My handle on all the social media platforms is @msbsongs on Twitter and Instagram. My website is msbrecords.com, and you can buy the vinyl on Amazon and stream it on every streaming platform and, yeah. That's the way to do it.
September 8thwill be here before you know it, so get your tickets and go see MSB at Songbyrd in Washington, D.C. Check out his website at msbrecords.com to learn more about his music