U St Music Hall Presents Miami Horror at the 9:30 Club
3 min read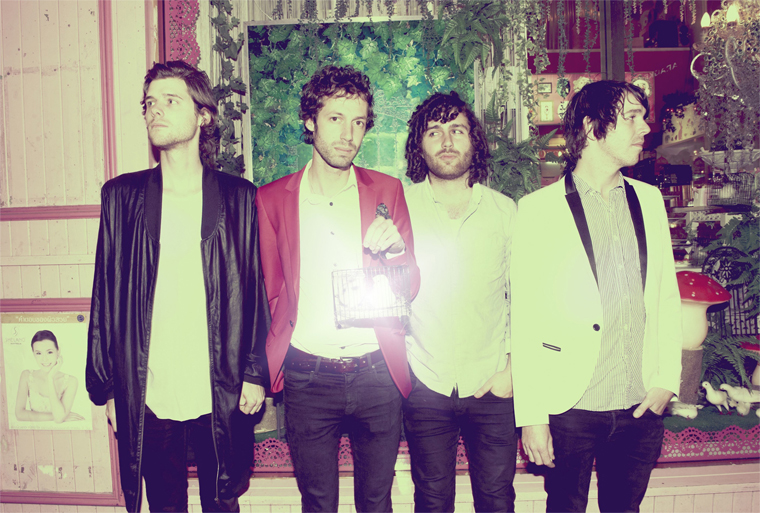 Miami Horror has been lighting up the Ust Music Hall dancefloor since they first toured the US in 2010. Products of Melbourne, Australia, Miami Horror plays a blend of dance-friendly synthpop and rock n roll. Their live shows are known for their atmosphere and high energy. On Friday night, U St Music Hall Presented Miami Horror at the 9:30 Club. 
Miami Horror first hit the scene with the Prince-influenced EP Bravado featuring "Don't Be On With Her." It was quickly followed with the full-length studio album, Illumination in 2010. Drawing from the success of songs like "Sometimes," and "Moon Theory" the band signed to EMI and relocated to Los Angeles. In 2015, Miami Horror released All Possible Futures. They have been touring the album since.
Illumination still stands as one of my favorite rock albums released within the past decade. From beginning to end it's an absolute gem. A natural light theme is apparent throughout the entire album. It's an eclectic blend of trippy synth, infectious dance rhythms, and rock n roll. It also features tracks produced with Alan Palomo of Neon Indian formally known as Ghost Hustler.
In All Possible Futures, you can definitely hear the LA influence in tracks like "Love Like Mine," and "Wild Motion." I dig the direction; songs like "Colours In the Sky" captured that endless Summer Miami Horror aesthetic. It's a great album to get into as summer approaches. Band members Aaron Shanahan and Benjamin Plant have also been working on a side project, Wunder Wunder.
Miami Horror shows are known for their positive energy. The dreamy synth and guitar rhythm are enough to capture your senses. It's a feel-good expression. The vibe creates a great energy you can feel all-over the room. The sound is great!  I liked hearing techno/house beats played with live drums. Josh Moriarty adds a lot of energy with his guitar playing.
This was Miami Horror's first show at the 9:30 club; it was a good turnout. A lot of the fans are people who have seen them before and had a really great time. Things got really interesting when the lead singer Josh Moriarty decided to climb up the 9:30 Club balcony and started break-dancing on top of the upstairs bar. The crowd loved it! They went nuts! This was a fun show, smiles were everywhere. It was a great Friday night/Saturday morning. Their set started at 12:30am and didn't end until after 2am. This is a very friendly, approachable band. You don't feel any divide or separation. Just as soon as they left the stage they were out greeting and talking with fans. You get the feeling they really love sharing what they do.
There has been a lot of great music to come out of Australia within the past decade. Artist such as Pendulum, Power Glove, Bag Raiders, Empire of the Sun, Midnight Juggernauts, Gotye. If you like any of these musicians you should give Miami Horror a listen. Their live shows are a lot of fun and there's still a lot of music left in them.