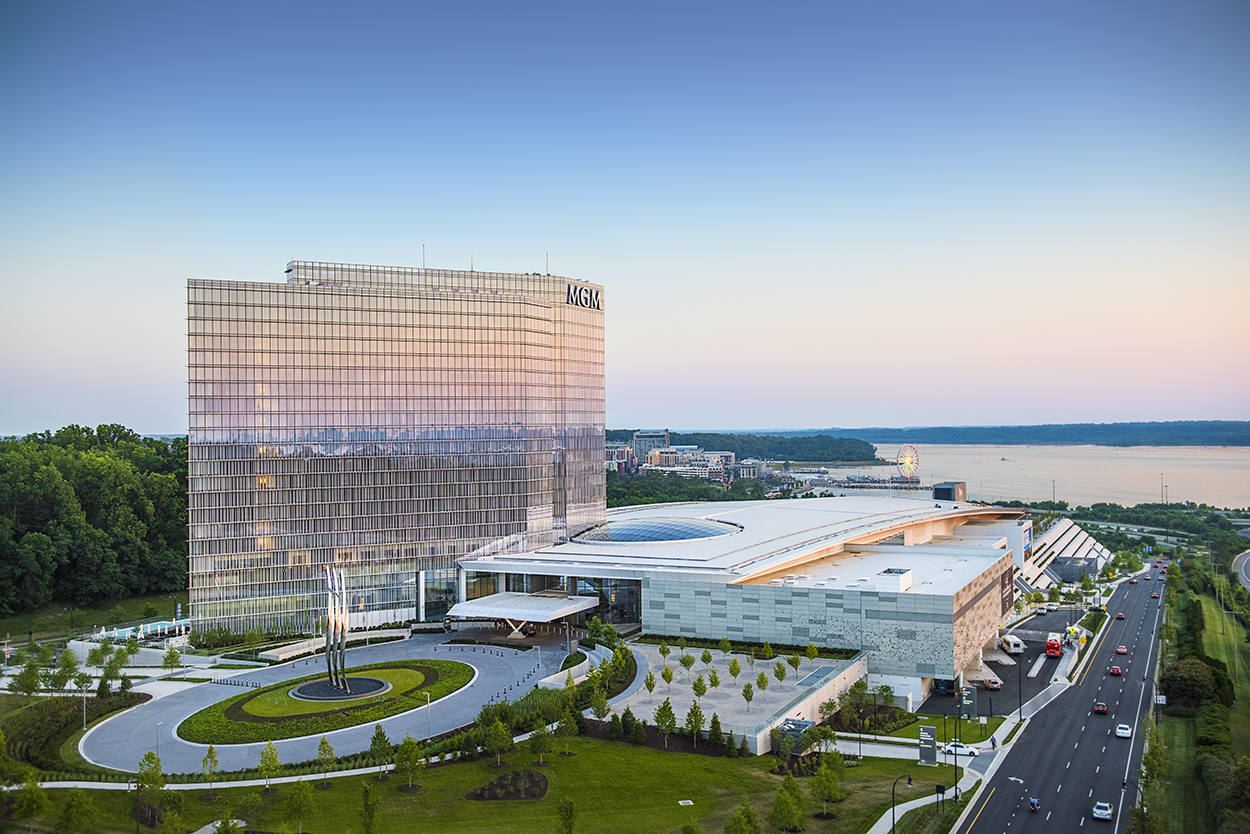 Since opening as the DMV's first fully-integrated resort experience in 2016, MGM National Harbor has committed to making a difference in the lives of its employees, guests and communities where it operates through job creation, workforce development, a strong supplier diversity program, and support for community organizations and local non-profits.
Today, commemorating its fifth anniversary, MGM National Harbor is celebrating the positive impact of its efforts on Prince George's County, the state of Maryland and the Washington metropolitan area.
Looking back at five years of community impact
Highlights of MGM National Harbor's five-year achievements include:
More than 1,000 employees of the over 2,900 current team members have been working at the resort since opening day (December 8, 2016).
Nearly 1,000 employees have been promoted over the past five years.
MGM National Harbor has worked with over 60 minority business enterprises (MBEs) in Prince George's County alone, spending a total of nearly $60 million with those companies since the first full month of operation (January 2017).
The resort has spent nearly $120 million with MBEs overall, working with over 139 unique suppliers.
Employees have donated more than 21,000 hours to community volunteer work since 2017.
MGM National Harbor has provided over $5 million in financial and in-kind support to local non-profit organizations since opening.
The resort contributed more than $800 million to the Blueprint for Maryland's Future through taxes on gaming revenue.
"It is remarkable to reflect on the past five years and the people who have been part of our journey, making this property what it is today," said Kerry Watson, Regional Vice President of Government Affairs for MGM Resorts. "Having grown up right here in Prince George's County, I take immense pride in the impact we have had on our community – not just through tax revenue, volunteer service and donations – but the people from this county and beyond who have become part of the MGM National Harbor family and now have new skills, new opportunities for advancement and a promising career path for the future."
For additional information and high-resolution images of MGM National Harbor, please visit the MGM National Harbor newsroom or follow on Facebook and Twitter.