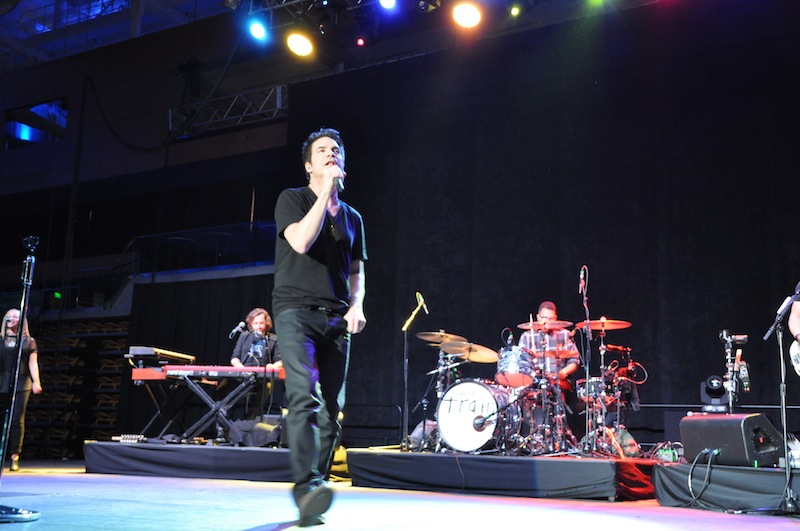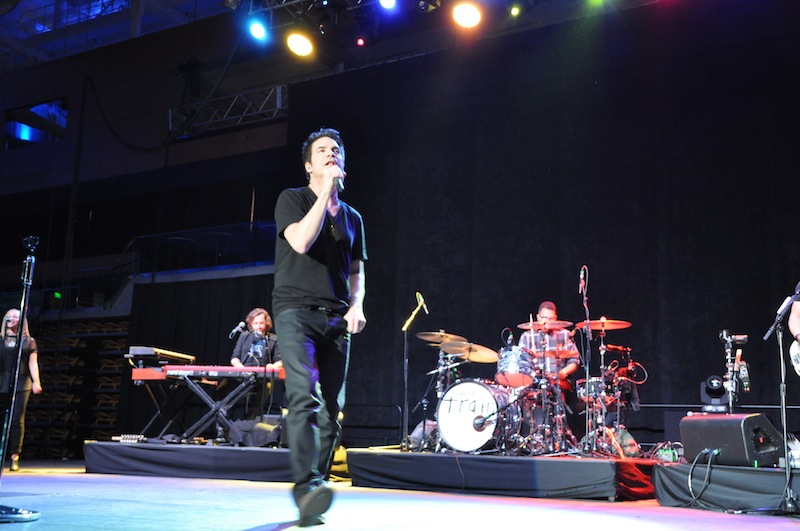 'Tis the season to be rocking in Towson as people of all ages gathered around the stage for the 2nd Annual Mistletoe Meltdown. If you're looking for the ultimate holiday concert that didn't involve listening to 42 versions of "Sleigh Ride", then Saturday night at SECU Arena made your holiday wish come true in the forms of four rocking acts: Train, Daughtry, O.A.R. and Ingrid Michaelson to cure you of your holiday blues.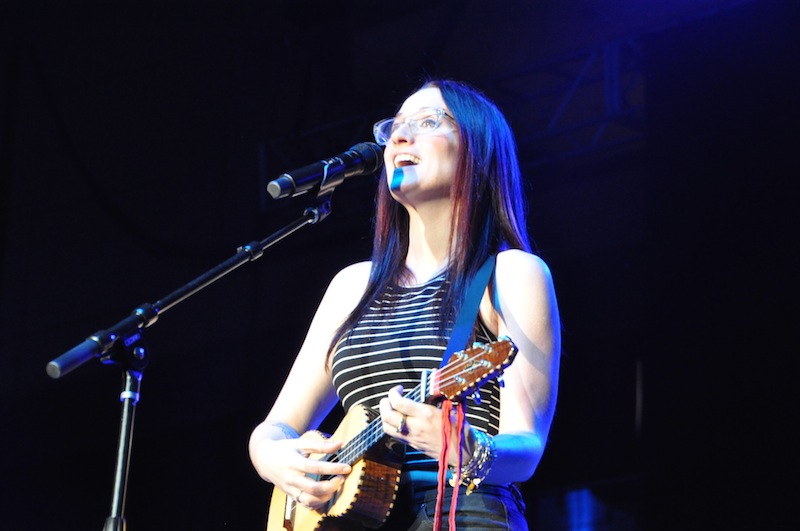 With four great artists in its arsenal, the people tonight will be talking about this concert as one of the best for the holiday season. Leading off this night is Ingrid Michaelson, an indie singer/songwriter who have been cruising the charts since 2005. I wish I knew how incredible she was before that night. Ingrid is hilarious and works well with the crowd and plays a great set. Her personality shone through beautifully while she performed "Wintersong" & "Girls Chase Boys" from her new album "Lights Out". It always feels like you're in an intimate concert and there were hundreds of people there.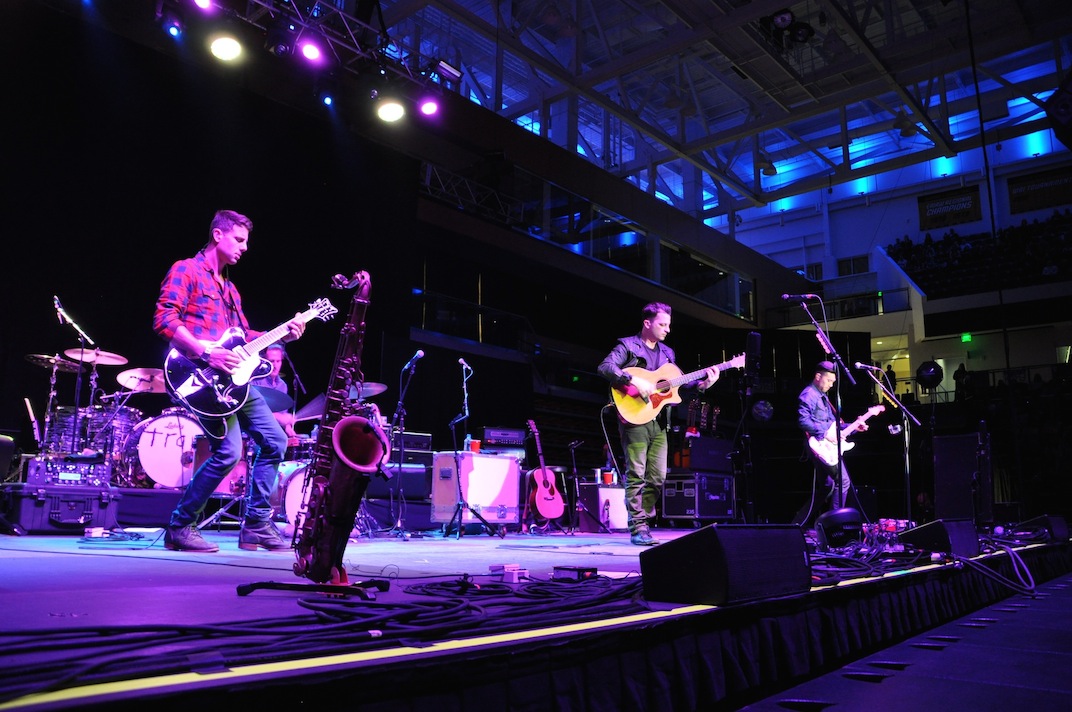 Rockville natives O.A.R. took the stage next! I hear that whenever they perform at the local venues, they are a crowd-favorite and tonight is no different! Our favorite local land band performed a number of their greatest hits throughout the years including the smash hit "Shattered". O.A.R.'s holiday contribution was the song called "Peace" from the 2014 LP "The Rockville". Before they started the song, they played a nice gentle acoustic version of "Silent Night" to the audience's delight.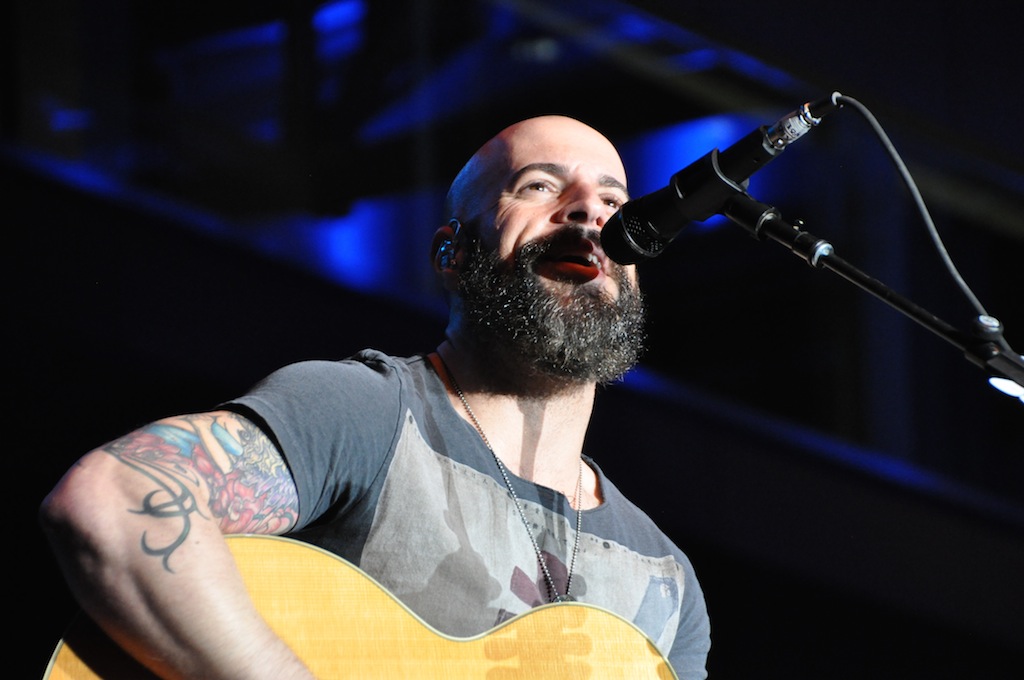 At about 9:00pm, the audience was ready for Daughtry to own the stage. For their set, Chris mentioned that they were not to going to use smoke effects or pyrotechnics for the night. Instead, we were treated to a stripped down acoustical setting of the songs we love. He started off his set with "Feels Like Tonight" before transitioning to "Over You" and "It's Not Over".
For his Christmas song of the night, Chris performed "Blue Christmas" by Elvis Presley because it reminds him of his childhood. Daughtry's acoustic version was amazing! The vocals were dead on and the mood was just right. The band also performed songs from the latest album "Baptized" including "Battleships" and "Witness". Not only we were honoring the holidays that night, Daughtry dedicated his hit "Home" to the men & women who are serving our country stating that these brave men and women never know when they are coming home for the holidays. It was during "Home" that Train front man Pat Monahan joined in to sing with the trio.
When you heard the whistle blown at 10:02pm, you knew that Train was pulling up to the stage to close out the night. Pat Monahan started out the night with "Cadillac, Cadillac". When it comes to covering bands, I must admit that Pat is one of the most energetic performance that I ever seen on stage. He gets the audience to their feet and moves all about the stage.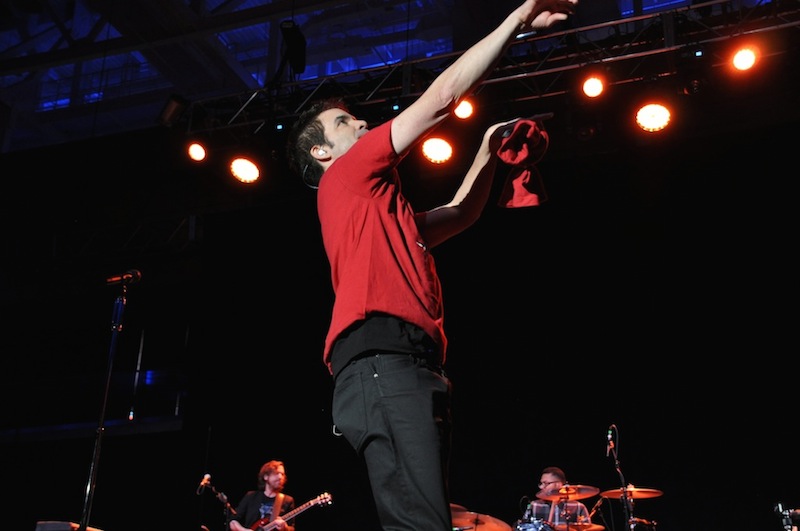 During "Meet Virginia", Patrick tossed out some "Train" t-shirts to the audience. One fan that night, however, got the ultimate gift as Patrick took off his t-shirt and autographed it along with the band. Whoever got that t-shirt will no doubt remember that night forever.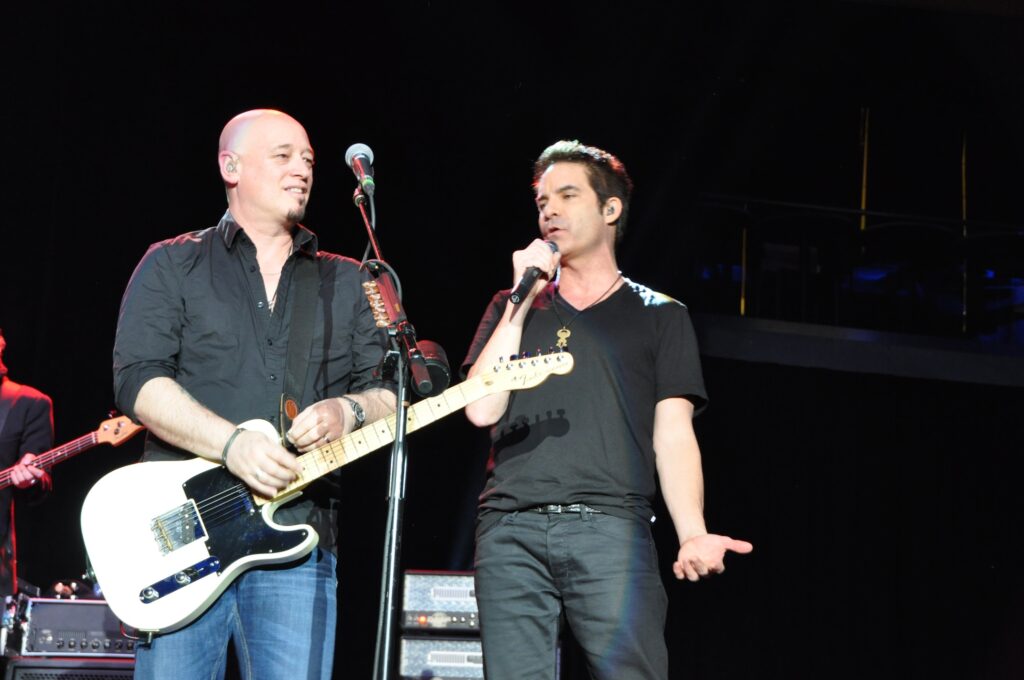 Train performed fan favorites "Calling All Angels", "Hey, Soul Sister" & "Drive By" during their 12-song set. They continued the Christmas tradition in their playlist with their hit "Shake Up Christmas" from their 2010 "Save Me, San Francisco" album. For the grand finale, Chris Daughtry joined Train to sing the Aerosmith classic "Dream On". It was truly, a moment not to have been missed.
For my first time covering the Mistletoe Meltdown, I was very impressed with the line-up and the venue. Kudos to CBSRadio in Baltimore (WMMX Mix 106.5 and 101.9 LITE FM) for putting on a great show for the second year. Here's to tidings of comfort and rock for 2015.