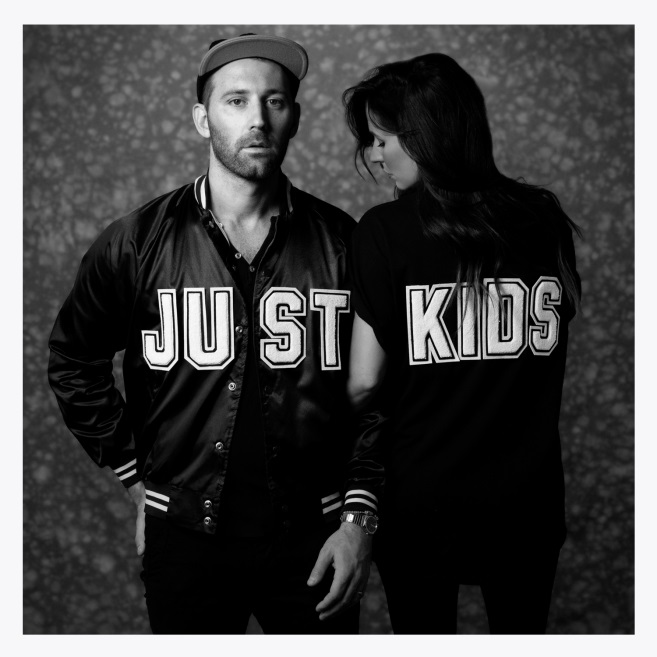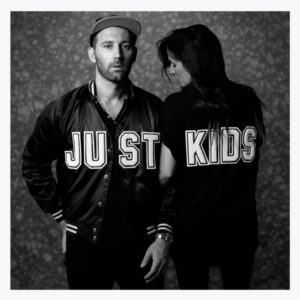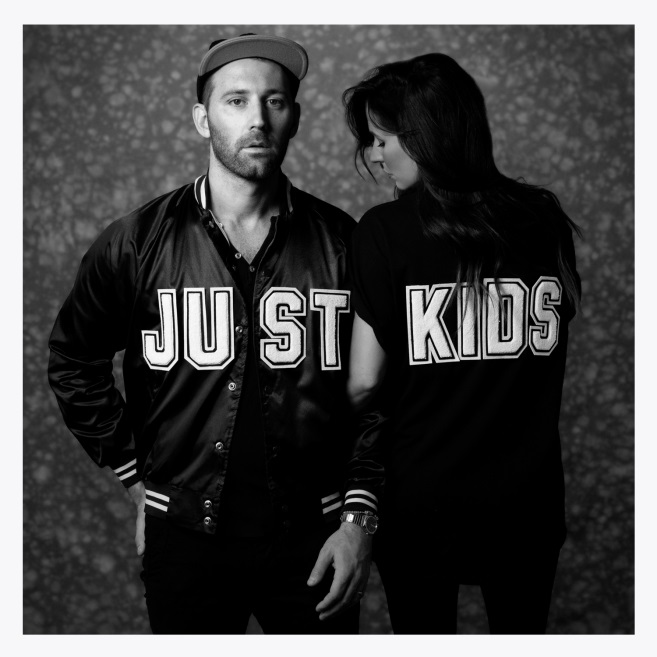 Today, MAT KEARNEY unlocks the pre-order for his anxiously awaited new full-length album JUST KIDS [Republic Records] at iTunes, Amazon MP3, and Google Play. Fans who pre-order at iTunes and Amazon MP3 will receive downloads of both the new single "Heartbeat" and title track "Just Kids" as instant grats. The album lands in stores February 24th, pre-order it here: http://smarturl.it/MKJustKids and check out exclusive album/merch bundles available at http://matkearney.shop.musictoday.com.
In addition, the critically acclaimed singer and songwriter has revealed the tracklisting and cover art for JUST KIDS.  It boasts thirteen new songs, proudly upholding the hallmarks of his signature style while evincing stunning musical progression once more. To give something back to his loyal fans MAT premiered the song "Just Kids" on VEVO yesterday. Take a listen to this upbeat and undeniable anthem here.
MAT is also gearing up for his 2015 "JUST KIDS" tour. He's bringing Parachute and Judah & The Lion along for the ride. It kicks off March 5 at Knitting Factory in Spokane, WA. Dates are below. Get your tickets now!
JUST KIDS came together over the past few years while Mat toured the world. For the very first time, he built a portable studio on his bus, and he cut songs all over the globe from Los Angeles and Sweden to his home studio in Nashville. Most of this vision is a product of his own production, but he had a little help from MDL [Maroon 5, Justin Bieber] as well as frequent collaborator Josh Crosby.
Mat's most recent album, 2011's Young Love debuted at #1 on the Billboard Digital Chart and #4 on the Billboard Top 200 chart. Known for ubiquitous anthems such as "Nothing Left to Lose", "Hey Mama", and "Ships in the Night", his music has been featured in countless television shows and films ranging from Soul Surfer and Parenthood to The Closer, NCIS, 30 Rock, and Vampire Diaries. His 2006 major label debut Nothing Left to Lose has sold over 450,000 copies, while 2009's City of Black & White hit #13 on the Billboard Top 200. In between it all, he supported everybody from John Mayer to Keane on the road.
JUST KIDS Tracklisting:
1.       Heartbreak Dreamer
2.       Moving On
3.       Just Kids
4.       Heartbeat
5.       Billion
6.       One Black Sheep
7.       Let It Rain
8.       Ghost
9.       Los Angeles
10.     Miss You
11.     The Conversation
12.     One Heart
13.     Shasta
Tour Dates:
3/5 – Knitting Factory – Spokane, WA
3/6 – Moore Theatre – Seattle, WA
3/7 – McDonald Theatre – Eugene, OR
3/8 – Crystal Ballroom – Portland, OR
3/10 – Warfield Theatre – San Francisco, CA
3/11 – The Wiltern – Los Angeles, CA
3/13 – The Complex – Salt Lake City, UT
3/14 – Ogden Theatre – Denver, CO
3/15 – Granada Theater – Lawrence, KS
3/17 – State Theatre – Minneapolis, MN
3/18 – Orpheum Theater – Madison, WI
3/20 – Royal Oak Music Theatre – Royal Oak, MI
3/21 – Riviera Theatre – Chicago, IL
3/22 – The Phoenix – Toronto, ON
3/24 – Best Buy Theater – New York, NY
3/25 – House of Blues – Boston, MA
3/27 – Union Transfer – Philadelphia, PA
3/28 – The Fillmore – Silver Spring, MD 
3/30 – The Ritz – Raleigh, NC
3/31 – Charleston Music Hall – Charleston, SC
4/02 – Iron City – Birmingham, AL
4/03 – The Tabernacle – Atlanta, GA
4/04 – Ryman Auditorium – Nashville, TN