Masters of Illusion Live
4 min read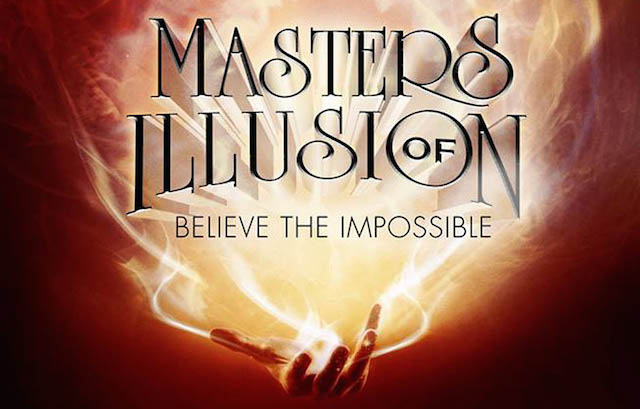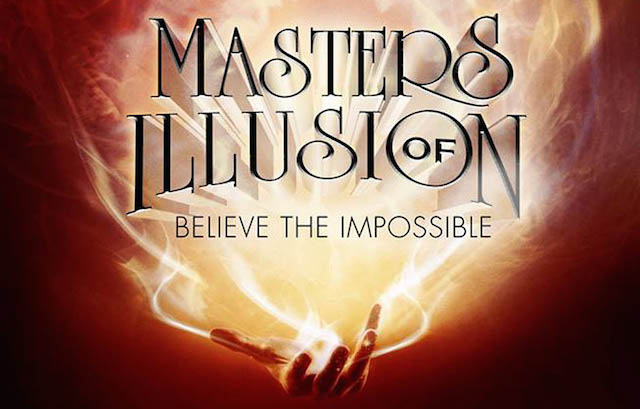 Masters of Illusion Live is the real deal! If you want to see a magic show that is fun for the whole family, or a friend's night out, or a date night, this is the one!
The show itself is a well-constructed format. Top magicians, pretty assistants, grand illusions, awesome costumes, beautiful choreography, that is well executed…so, what separates this show from others? Well, the assistants don't just assist; some perform bits on their own and play a big role onstage. We can attribute this to Executive Producer, Gay Blackstone. She is another reason that this show is different. None of the other shows have her and she is one-of-a-kind. Mrs. Blackstone is a pillar in the magic community. The former assistant and widow of famed magician, Harry Blackstone Jr. is so hands-on with the show that she travels with them, unheard of for an Executive Producer. But Mrs. Blackstone is so much more than just and EP. She is a shining light and any stage/magic/life advice that she can give to the cast is pure gold! Some of Blackstone's own illusions grace the stage and as I said to a fellow patron, Demetre, who was asked to help onstage, she is more onstage than he was. Her finger has touched every inch of the show and it shows!!
As for the magicians…our show featured Drexus, Titou, Farrell Dillon, Greg Gleason, and Rick Thomas, but there are also other highly regarded magicians that rotate in and out. I appreciate that because it will keep the show fresh and good for multiple viewings. Drexus appears first and with a mystique about him, he moves like a dancer across the stage. His costume is well put together and my favorite of the whole gang this night. His illusion is fluid and works like a charm.
Greg Gleason is presented next and does an expert version of levitation with assistant, Erika. After another blue-ribbon trick, it is clear that the formula is a new magician every two tricks or so, with the transitions covered with "The Monks". A troupe compiled of assistants from the show and other magicians are dressed as faceless monks who perform between each featured magician. The transitions are very smooth this way as they perform a simple trick, followed by a presentation illusion, with each new magician appearing to perform his segment.
Next up, is Farrell Dillon, an expert at hand manipulation and quick wit. He demonstrates his exceptional comedic timing while explaining what an optical illusion is to the audience. You'd better be paying attention to the hilarity! His fast-paced hands are mesmerizing and he is so naturally funny, I wouldn't be surprised to see him on a sitcom at some point in what I'm sure will be a long career.
Titou, a young and charming French magician. He too, has a great costume, with a very up-to-date look that is sharp. His boyish charm is endearing and his magic, quirky and fun. He teaches an audience member how to a trick and has the audience eating out of the palm of his hand. You'll be grateful to see this fresh-face now because this guy's star is on the rise.
Next to appear before our eyes, is Rick Thomas. A seasoned veteran of magic, he performed some of my all-time favorite illusions. With assist from the lovely, Tara, twister was a fantastic version. A lot of Rick's routines involve tremendous physical comedy and triumphant dancing. Tara is an exceptional dancer and really adds to the performance. Their chair suspension illusion is also a marvelous presentation.
Not to give the whole show away, the performers split time and take turns performing prediction tricks, more grand illusions, more comedy, and even some escapes.
The audience proved to be very receptive and stood to applaud at many climaxes. The end was an easy and well-deserved standing ovation.
I love that the whole cast comes out to sign autographs at the end of each show. It really gives the show a personal touch and old school flare, but bring cash because the goodies are for sale for cash only.
I recommend seeing this show live and tuning in to the CW for Season Two.
For info. on the tour, go to www.mastersofillusionlive.com
 For information on the TV show or to watch full episodes, go to www.cwtv.com 
Naturally, each magician has their own Facebook page and website.