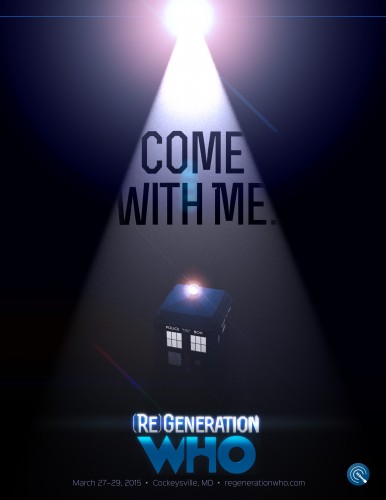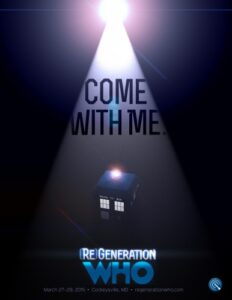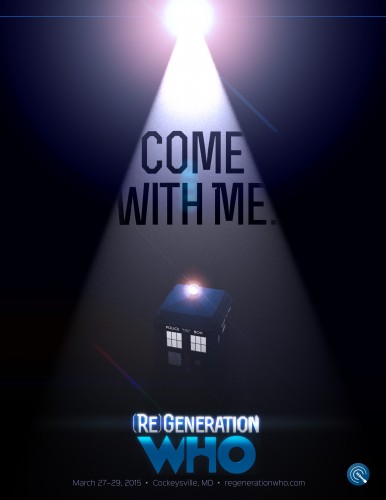 Karen Gillan, Sylvester McCoy, Ingrid Oliver, Michelle Gomez, and more to appear this March at (Re)Generation Who 3 in Baltimore
Baltimore is now home to (Re)Generation Who, one of the most popular Doctor Who conventions in the United States. Repeatedly honored by The Baltimore Sun as one of the hottest things to do in the city, (Re)Generation Who is set to break records again for the third time this March 2017. The event proudly hosts and all-new, star-studded guest list, and some of the most innovative programming ever designed this side of Gallifrey.
Karen Gillan (Amy Pond), Michelle Gomez (Missy), Ingrid Oliver (Osgood), Peter Purves (First Doctor companion Steven Taylor), Katy Manning (Third Doctor companion Jo Grant), will join Sylvester McCoy (The Seventh Doctor) and a massive guest list of actors, artists, writers, and directors.
Many celebrity guests, performers, and new cosplay events will be announced. Join us to participate in our Children's program, autograph sessions, photo ops, deep discussion of both the new and old TV shows, books, audio dramas, viewings of both common and rare Doctor Who videos, scavenger hunts, cosplay contests, an extensive vendor's room, artists, giveaways, and plenty of surprises TBA. A draft of this year's programming will be announced just before the Christmas holiday.
Our entire convention team is thrilled to be working with so many great Doctor Who actors to bring this to the fans. (Re)Generation Who is a safe space where all Doctor Who fans can meet the actors, show off their costumes, and meet other people who love the show just as much as we do. Sign language interpreters are available upon request.
Tickets for (Re)Generation Who can be bought at ReGenerationWho.com and may be purchased in advance online at $80 for adults and $20 for children 12 and under for the full weekend. At door cost is $90 for adults and $20 for children 12 and under.
Daily tickets will go on sale by the end of the year 2016. See the website for daily admission prices. Advanced tickets and VIP packages levels 2+ may only be purchased until Friday, March 17 at midnight. After that tickets and only VIP package Level 1 may be purchased at the door. Register in advance for the cheapest price.