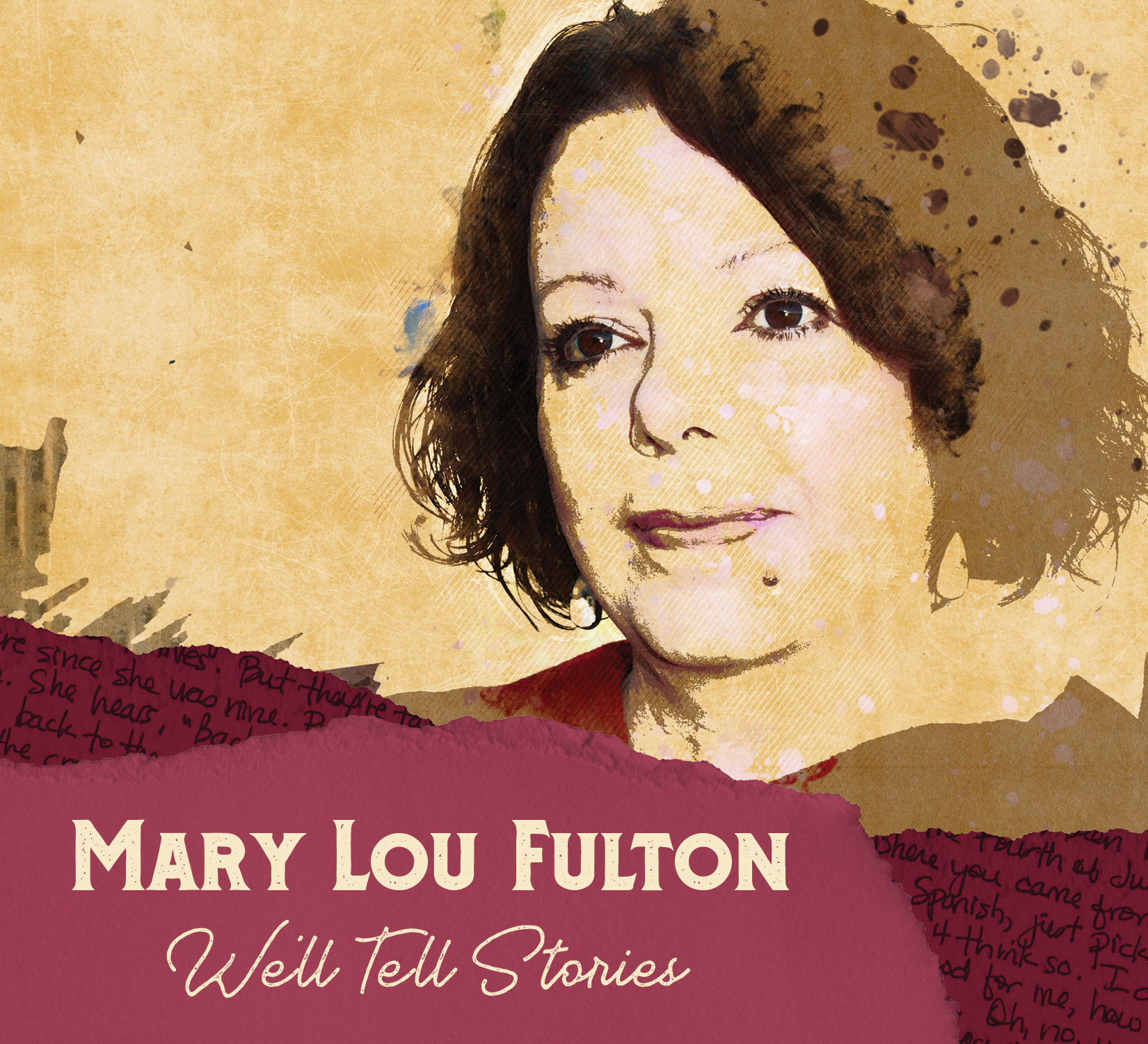 We'll Tell Stories, coming October 15 on her Infinidad Records label.
Fulton sings in both English and Spanish on We'll Tell Stories, reflecting her upbringing in a bilingual and bicultural family. The album's personal and political songs draw from Fulton's life as a journalist at The Los Angeles Times and The Washington Post, as a social justice advocate, and daughter of a Mexican immigrant who grew up in the border town of Yuma, Arizona. 
"This album explores what unites and divides us through musical stories about country, family, resilience and love," says the award-winning songwriter.  "My songs take on some of the big themes of our time, but in a personal and hopeful way.
"Our American family is struggling so much right now. I named this album We'll Tell Stories because I wanted to emphasize the 'we.'  It's through sharing stories and songs with one another that we can make those personal connections that are needed more than ever to overcome distrust and find some common ground." 
We'll Tell Stories was produced in Los Angeles by Rob Seals, a talented multi-instrumentalist (guitar, banjo, Dobro) and songwriter whose work has appeared on Pretty Little Liars, Ghost Whisperer, The Hills and many other TV shows and films. Seals is the founder and director of The Songwriting School of Los Angeles.  Additional musicians on Fulton's new CD include Sean Hurley (John Mayer, Selena Gomez) and Derek Jones (Nickel Creek, Jerry Douglas Band) – bass; Carl Byron (Jackson Browne, Michelle Shocked) – piano, organ, accordion; and Ryan Brown (Dweezil Zappa, The Young Royals) and Mark Stepro (Jakob Dylan's Wallflowers) – drums. 
Fulton will issue her first single from We'll Tell Stories with the release of "The Ballad of Suaqui "(pronounced "SWAH-kee"),  a bilingual song telling the forgotten story of her mother's village destroyed to make way for a dam. "I've been hearing the story of Suaqui since I was a little girl, and witnessing the pain and sorrow of my family caused by their community being taken from them," Fulton says. "This tragedy took place almost 60 years ago, but the same thing continues to happen today as people are pushed out of their homes to make way for gentrification, factories and freeways."
"The Ballad of Suaqui," and its Spanish counterpart, "El Corrido de Suaqui," will be released September 15 to coincide with the start of National Hispanic Heritage Month that honors the culture and heritage of Americans with Latino roots.
"When I write songs, I think about the conversations they might spark," Fulton says. "For example, I'm a bilingual, bicultural American, but this country is always trying to put me in a box, to say I'm only Latino or only White or only speak one language. When I'm around my family, I'll often start a sentence in Spanish and finish it in English! That's normal for me and normal in many immigrant families. I hope my bilingual music will contribute to the conversation about how it's ok to be who you are – all of who you are – as an American."
Mary Lou is inspired by modern roots artists like Jackson Browne, Rhiannon Giddens and Raye Zaragoza, who bring personal and political perspectives to their music. Her modern folk-roots sound featuring soulful guitars and gospel-influenced keyboards is also inspired by Our Native Daughters, The Chicks, Joan Baez and other artists of conscience. 
After a successful career as a journalist for several acclaimed daily newspapers, Fulton began writing music just a few years ago.  In 2019, she released her first song, the political anthem "Not Going Back," which was selected from more than 300 entries as the winner of a national Songs for Social Change contest.
"Not Going Back" was covered in The Arizona Star and featured on many folk music radio programs and podcasts including Woody's Children, Music for the New Revolution, WTBQ's Hootenanny Cafe, FAR-West's Positive Jukebox and during UNESCO's International Day of Human Solidarity.
Fulton also was a featured vocalist on America, Our Home by the Tucson-based Ronstadt Generations led by Linda Ronstadt's late brother, Michael.  That 2012 EP reimagined American patriotic songs in Mexican musical styles.
Instagram: @MusicByMaryLou
Twitter: @mlfulton
Facebook:  www.facebook.com/musicbymarylou
YouTube: www.youtube.com/channel/UCIVKRHW8_XxkoZCvWYDGSsw/videos