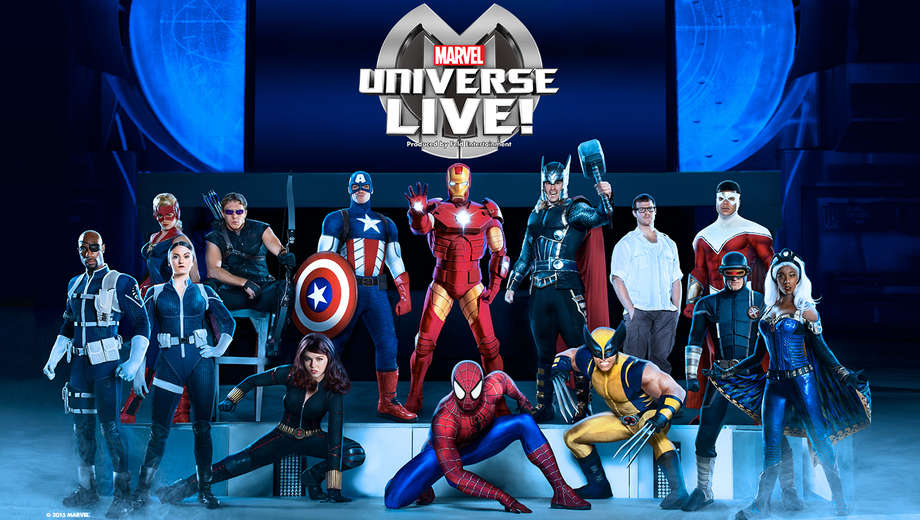 TRR is launching our biggest giveaway of the season. ENTER TODAY to win the second and FINAL Family Four Pack of Tickets to see Marvel Universe Live at Royal Farms Arena – April 5 – 8th!

TO ENTER:
You have to answer the question:
• Name two of the three actors who played Bruce Banner/The Incredible Hulk on the big screen?
Send the answer to this question to therogersrevue@gmail.com (SUBJECT: MARVEL BALTIMORE 2) by MARCH 30, 2018 @ 5:00pm EST for the week of March 23rd
For an Additional Entry, you can LIKE our Facebook, Instagram or Twitter
One winner will be random selected to win a Family Four of Tickets for Marvel Universe LIVE for any show during its Baltimore Run!
Marvel fans, assemble for this live, action-packed, legendary battle to defend the universe from evil. Spider-Man, the Avengers and the Guardians of the Galaxy join forces with Doctor Strange, master of the mystic arts, in a race against time to recover the Wand of Watoomb before it falls into Loki's hands. This ancient artifact holds immeasurable mystical power and would allow Loki to achieve his eternal quest to crown himself ruler of Asgard and Earth. This all new show unites some of Marvel's greatest Super Heroes including Iron Man, Captain America, Thor, Black Panther, Hulk and Black Widow against some of the most threatening villains. Their journey sparks new feuds with old foes, pitting student against mentor, sister against sister and brother against brother. Witness cutting-edge special effects, aerial stunts and video projection in this incredible adventure. Fans of all ages will be immersed in the Marvel Universe and experience it all with their family…LIVE!
SHOW TIMES:
Royal Farms Arena Baltimore MD
Thursday, April 5 @ 7:30 p.m.
Friday, April 6 @ 7:30 p.m.
Sat, April 7 @ 11:00 a.m. 2:30 p.m. & 6:30 p.m.
Sunday, April 8 @ 1:00 p.m.
TICKET INFORMATION:
Ticket Prices: $65 Front Row, $50 VIP, $30, $25, $20 and $15
Additional fees may apply. Ticket prices based on market demand and subject to change.
Tickets are on sale NOW – To purchase:
1. Visit www.ticketmaster.com
2. Call 800-745- 3000
3. Visit Arena Box office
RULES:
Each household in the DMV (District of Columbia, Maryland and Virginia) is only eligible to win 1 of 2 Family Four Pack of tickets for the Marvel Universe Live at the Royal Farms Arena in Baltimore, MD Only one entrant per email address per giveaway. If you have won the same prize on another blog, you are not be eligible to participate in the giveaway. Entries must be received by MARCH 30, 2018 @ 5:00pm for the week of March 23rd. Any entry after the time stated, will not be qualified. Winner is subject to eligibility verification. The prize will be sent via FedEx or USPS. No P.O. Boxes please.