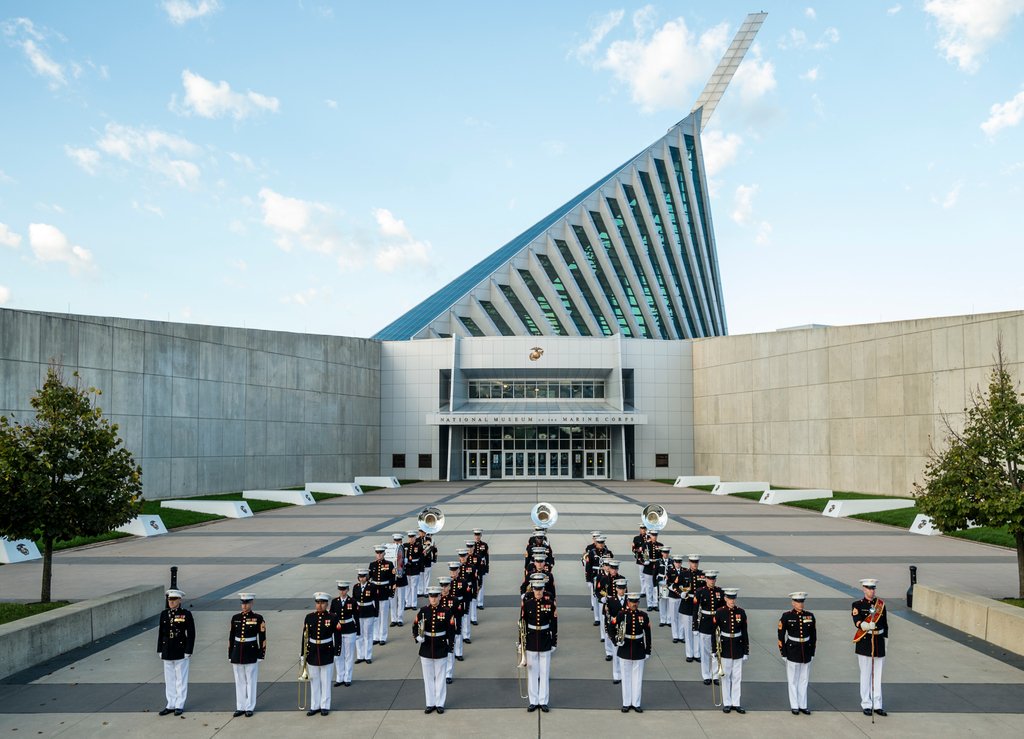 The Marine Corps Heritage Foundation is pleased to announce the return of Rosewood Floral Designs' floral arrangement workshop in an evening "Petal and Pours" format. Taught by the daughters of a 38-year veteran Marine, the workshop offers a creative and inspiring learning experience. Participants at all skill levels are welcome and everyone will take home a stunning bouquet.

The workshop fee is $85, and for a limited time, early registrants will receive a $15 discount. Tickets include after-hours access to the National Museum of the Marine Corps, a drink ticket for wine or beer, a charcuterie platter and a floral arrangement. The workshop will take place in the museum's Corsair Overlook with a backdrop of the suspended aircraft and panoramic views of the museum's entrance hall and Leatherneck Gallery.
To learn more about Petal and Pours and purchase tickets visit mchfworkshopsandlectures.com/petals-and-pours/
WHEN:           Saturday, August 21, 6:00 p.m.
WHERE:         Corsair Overlook
                           National Museum of the Marine Corps
                           18900 Jefferson Davis Hwy
                          Triangle, VA 22172