Manolo Caro Brings Perfect Strangers to Latin America
4 min read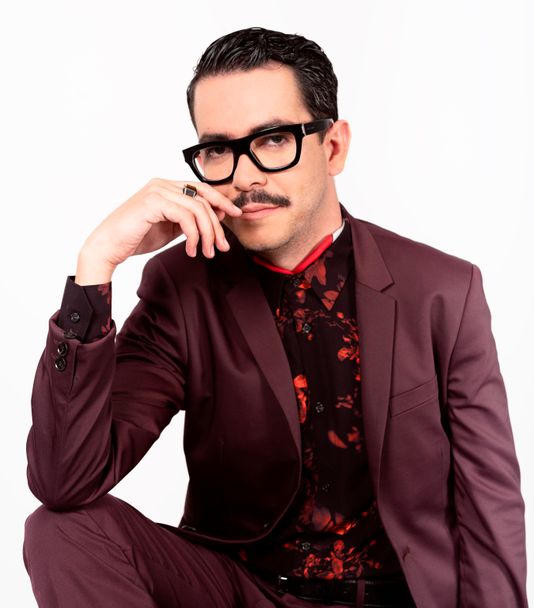 On this edition of INTERVUE, Arely talks to Manolo Caro, director of the new film Perfectos Desconocidos or Perfect Strangers, a new adaptation of a 2016 Italian film. The electrifying story about a seemingly simple dinner. When a group of best friends get together during a lunar eclipse to share an intimate dinner in the tasteful house of Eva (Cecilia Suarez) and Antonio (Bruno Bichir), they suspect it's just another typical night until the hostess proposes a game. All guests must lay their cell phones on the table and read aloud all incoming messages and answer all incoming phone calls in front of the entire group. What begins as a provocative party game quickly becomes a wild ride full of twists and "textual tension" in this electrifying over the top comedy about the secrets we all carry in our pockets.
The Italian film, Perfect Strangers, was adapted in Spain is also to be released in the Greek and Turkish and of course Latin American? What can we expect from the adaptation in the Latin American version that makes it different from the others?
Well what makes us different how we Latinos are, how we behave, how we act, how we make decisions, how much fun and how intense we can be. I think that part of what is perfect unknown that adapts around the world, that has a why and I believe that because it has to see in which each country reacts, each society reacts differently before the same situation.
A few days of its premiere in Mexico, Perfect Strangers is positioned in the first places at the box office, tell us how you feel?
Thank you very much with the audience, with the reaction they have had so important for the film and making it as well seen in a blockbuster defending as it is a film of the perfect strangers over Christmas franchises very strong that we thought they would seize the box office Mexican.
Manolo, tell us about that moment when it was that you decided to make the adaptation of this movie?
I do not know when it was that moment, but it was a strong thing that I had it in my head because I remember when I saw the movie I said, I would have made this movie, I would have loved to have a script to work it and I do not lie like Two weeks I was receiving the offer to adapt the Latin American film of this world franchise so I think it was already in my DNA and in my DNA in the movie I already found
Do you think that now with this technology we can all be Perfect Strangers?
If it is up to us to change this situation of seeing ourselves as well-known and use technology in favor of human relationships not against, of course it is something very delicate, we must know how to realize the good and bad things that can happen.
Do you talk about the public, private and secret life in humans in today's life what message do you want to give with this version?
Well the message I want is the reflection of how we are using new media to social media, how we are using this device this small phone box for or against human relationships as we are also losing the possibility of being honest with us and instead of facing things we are protecting it in secrets that we deposit in this black box, I think it is a comedy but it is a comedy that invites a lot of reflection and that is what I love.
Tell us about the cast. How could you put these excellent actors together?
Well with this strong courage that I had in calling them and hoping that they would not reject me and that they would suddenly tell me to go ahead and see them around this goal.
What's one anecdote that you would like to share with us?
It's a complex shoot, it was three weeks to finish it, it was very interesting, it was very little time to finish a movie, it seems very easy but you have a lot of complicity.
After the great success on Netflix series The House of Flowers, then Perfect Strangers that will surely be a success, what other projects do you have in mind?
Now I will face the second season and the third season of The House of Flowers that I have on the table and they are taking me most of my time, I am very happy to be thinking how to continue that project that has led me to so many satisfactions.
Finally tell us why we should not miss watching this movie?
Because I think they're going to laugh, they're going to reflect, they're going to understand each other and see results in each of the characters in different situations and that's the wonderful thing about making a Latin American version of Perfect Strangers. This becomes universal and we're all part of this kind of secrets.
Perfect Strangers, playing IN SELECT THEATRES TOMORROW