LeToya Luckett Makes Her Own Destiny
1 min read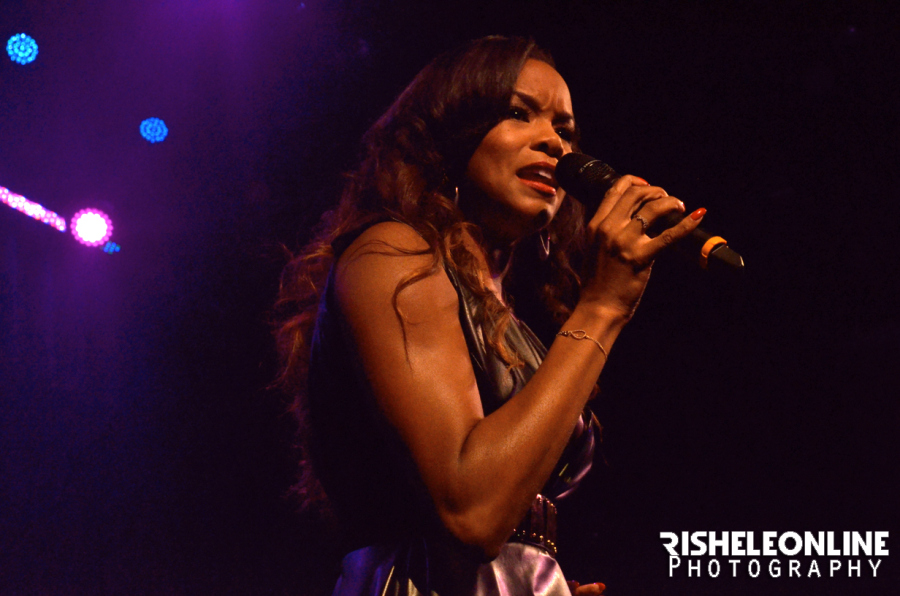 LeToya Luckett brought quite the crowd out for her first performance at The Howard Theatre.  It was an extremely intimate, up-close and personal show, themed with the stages of love (seemingly focusing on the break up and getting-over-it stage). In between singing, Luckett would minister to the audience about love, life, and how anything is possible.  Luckett, best known as one of the original members of Destiny's Child, performed an entertaining set which included songs from her solo records "Regret", "Not Anymore", "Torn", "She Don't Even," as well as covers, and a Destiny's Child medley.
Nearing the end of her set, Luckett became overcome with emotion as she testified to the crowd that after her departure from Destiny's Child she felt lost and that she couldn't sing.  She credits her family and fans for encouraging her to push forward. "I would have panic attacks backstage because I didn't believe I belong here."   She kidded, "I need a tissue now.  My lashes are slippin' down my face, this is so not cute.  Ya'll are gonna put it on YouTube and laugh."  A fan from the crowd handed her a tissue to wipe away her tears and she sang "Torn," one of her songs post Destiny's Child, that reached #1 on the Billboard Charts.
Be sure to tune catch LeToya Luckett as she hosts CultureList on Centric, and on the new season of VH1's Single Ladies.
Concert Revue & Photography by Rishele Ellison