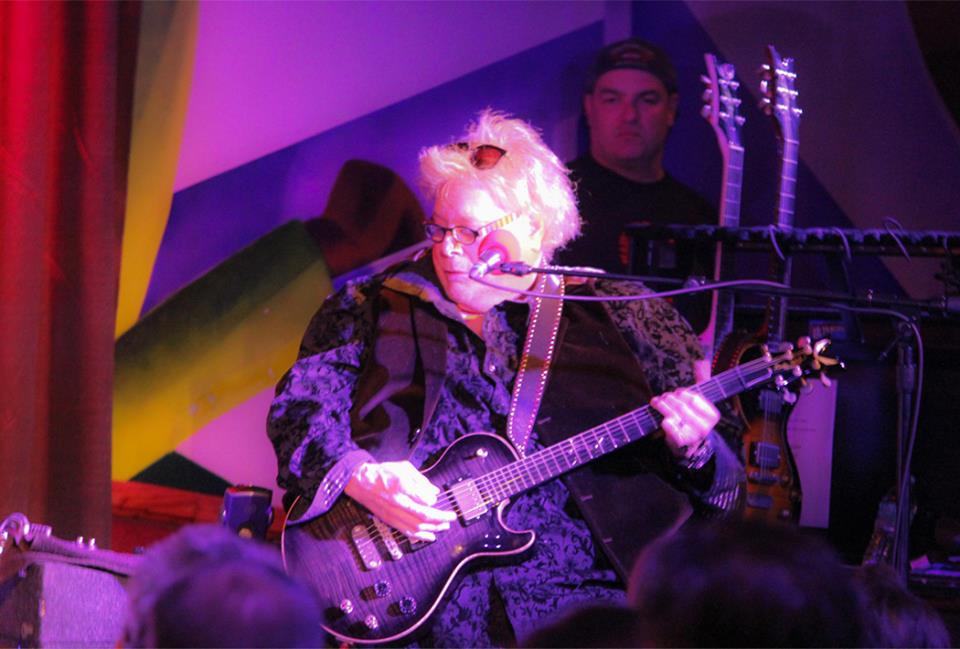 The band Mountain are proliferators of the hard rock genre. In the 1960's they produced a sound that would go on to influence musicians for decades to come. Tonight long time frontman Leslie West made an appearance at Rams Head On Stage in Annapolis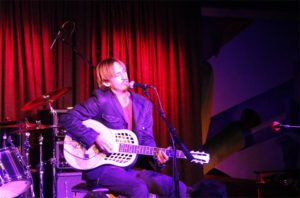 The night started with Eli Cook. A blues guitarist solo act. His music was good. He uses rhythm, a guitar slide and sings hard rock blues. It's really entertaining! It reminds me of the Black Keys or music that you would hear on a Sons of Anarchy soundtrack.
Leslie West belongs to an exclusive club. Musicians who are still performing that played the original Woodstock. The only others I can think of are Johnny Winter, Santana, Crosby Stills and Nash, The Who and Creedence Clearwater Revival. Not bad company but Mountain is in a league of their own. In a festival where peace and love were the main themes who'd think heavy metal would emerge.
Heavy music wasn't exactly the trend in the late sixties and early seventies but bands like Led Zeppelin, Black Sabbath, Cream, started molding a sound we would start calling heavy metal. Mountain was right there. The 1970 release of Climbing! and Mississippi Queen enveloped hard blues, screaming guitar riffs and a whole lotta cowbell. It would become their signature song. Songs like Nantucket Sleighride and Theme for an Imaginary Western would also become signature songs. The meaning behind Nantucket Sleighride is that it's the term used to describe when you harpoon a whale and the whale takes you for a ride, a Nantucket Sleighride. That sounds like me at the bar.
There is enough here to at least poke your curiosity if you ever wondered who are some of the predecessors to heavy metal. That's how I found out about the band. It's cool there's something to be said about being one of the first.
Leslie West is one of the greatest guitarists of all time. After seeing him perform live, I still feel that way. His style and ear for sound make him one heck of a performer. He's like a hard rock technician. He diagnoses sound and makes it heavy. It's awesome and a lot of fun to hear live. It gets your adrenaline going. The perfect compliment for a cold one. His act is a great complete show. His supporting musicians are amazing. This concert was incredible and had some incredible guitar and drum solos. It may have been the Leslie West from Mountain show but it should have been called the Leslie West heavy metal show.
This was an incredible concert! I felt like I had the opportunity to see one of the greats.