LEGO FRIENDS: GIRLZ 4 LIFE is coming to Blu-ray Combo Pack and DVD February 2!
2 min read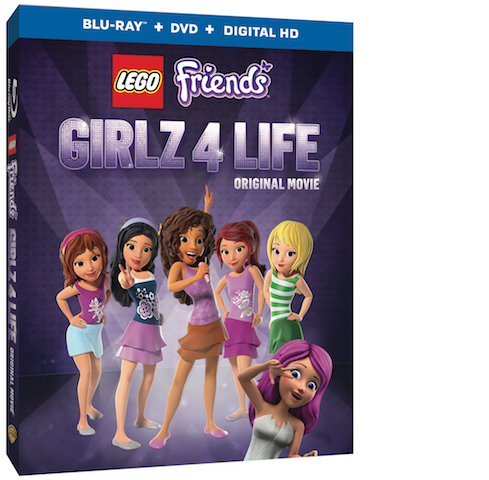 In LEGO Friends: Girlz 4 Life, friendships are tested when mega popstar, Livi, comes to Heartlake City. On February 2, 2016 Warner Bros. Home Entertainment and The LEGO Group will release LEGO® Friends: Girlz 4 Life on Blu-rayTM Combo Pack, DVD and Digital HD.
LEGO® Friends: Girlz 4 Life will be available on Blu-rayT Combo Pack for $24.98 SRP and DVD for $19.98 SRP.  The Blu-rayT Combo Pack includes a digital version of the movie on Digital HD with UltraViolet.* Fans can also own LEGO® Friends: Girlz 4 Life on Digital HD on January 19, via purchase from digital retailers.
Our friends must devise and execute a plan—and fast—when popstar Livi's manager steals the girls' hit song: Girlz. As Livi gains more fame and recognition from the new hit single, the girls try to share the truth behind the song in hopes that Livi will do the right thing. As the friends set their plan into motion, they come to realize that fame doesn't mean everything and friendship is the most precious thing in the world! Join Olivia, Stephanie, Emma, Mia and Andrea as they learn one of life's most important lessons while having fun along the way.
"Warner Bros. Home Entertainment is thrilled to team up with The LEGO® Group once again to release LEGO® Friends: Girlz 4 Life on Blu-rayTM , DVD and Digital HD," said Mary Ellen Thomas, Warner Bros. Home Entertainment Vice President, Family & Animation Marketing. "Fans of the LEGO® Friends television program and line of construction toys will feel right at home in Heartlake City with the always confident and fun group of girlfriends in this new film."