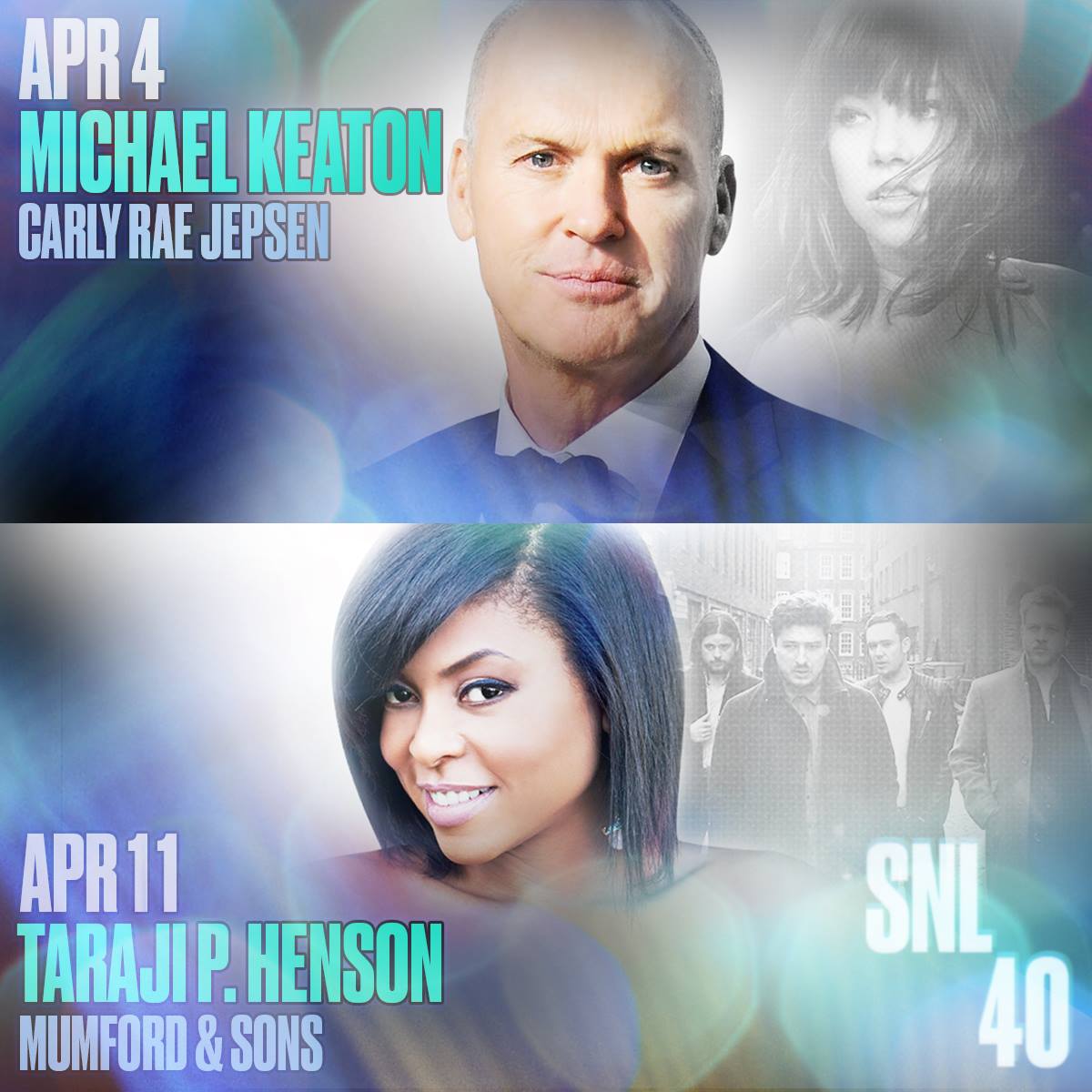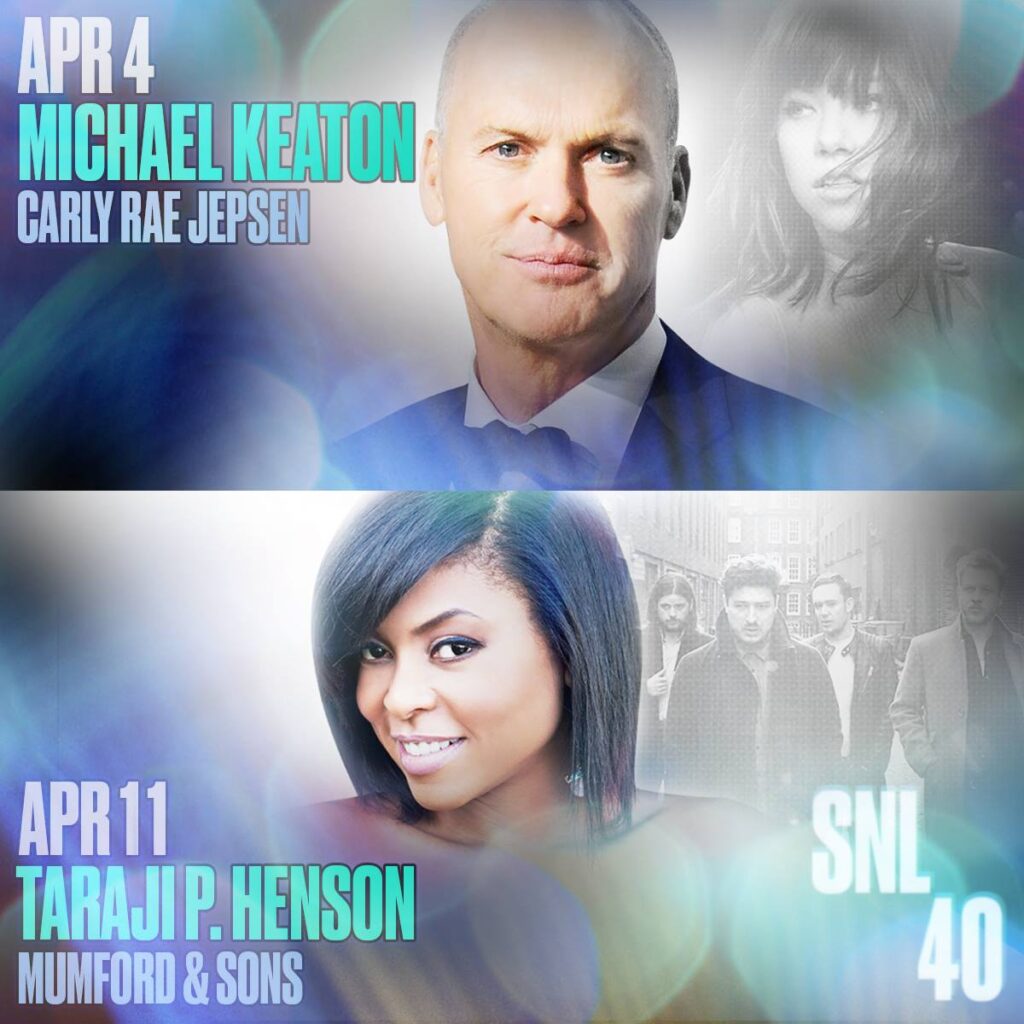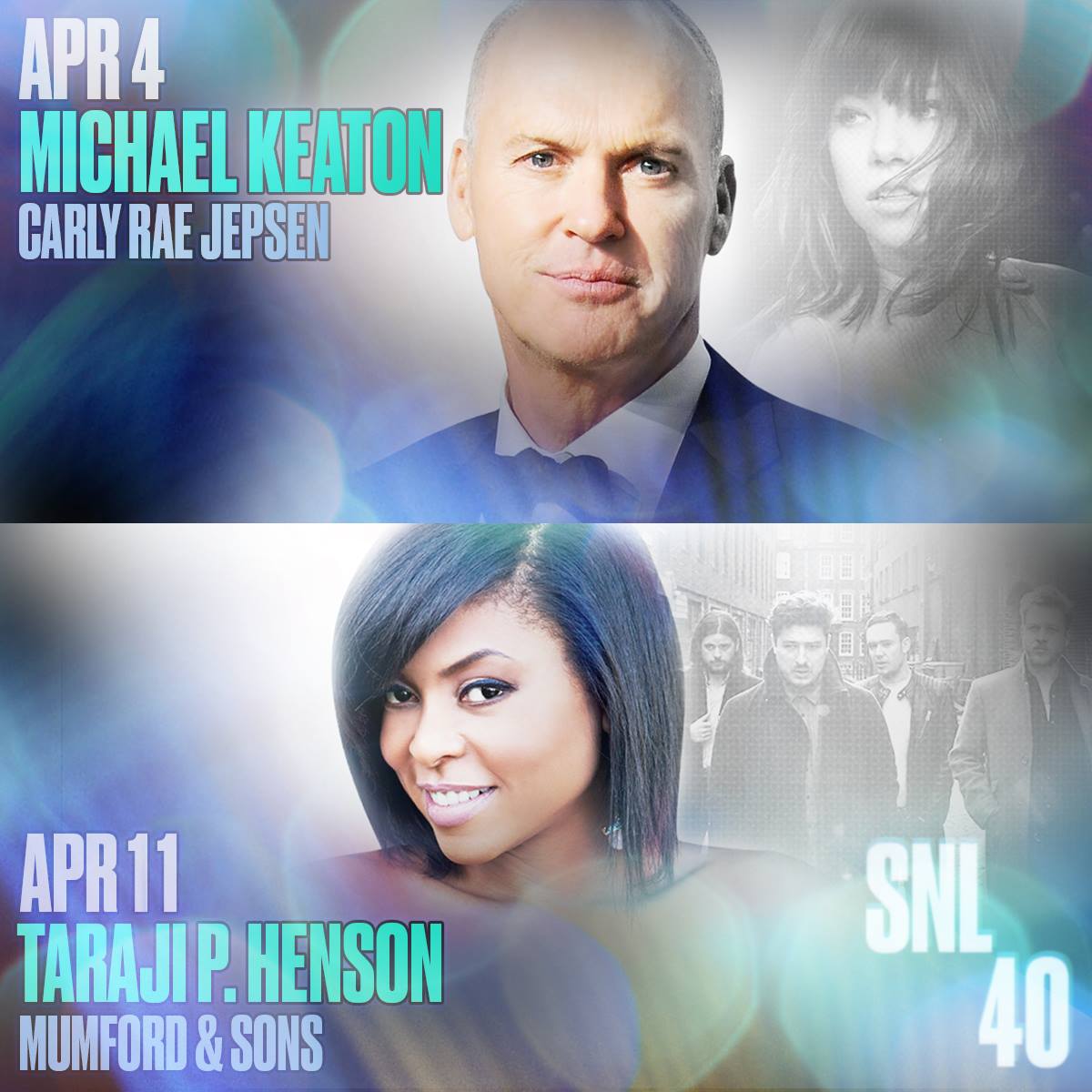 Michael Keaton will host SNL for the third time on April 4.  Keaton was recently nominated for an Academy Award for his work in Best Picture winner "Birdman: Or (The Unexpected Virtue of Ignorance)," and will next star in the upcoming feature films, "Spotlight" and "Minions."
Multi-platinum, Grammy nominated singer-songwriter Carly Rae Jepsen will make her SNL musical guest debut.  Jepsen's new single "I Really Like You" is already climbing the charts.  Jepsen's debut album, Kiss featured her breakout single "Call Me Maybe," which hit No. 1 on the iTunes Singles charts in over 47 countries and has sold over 17 million singles worldwide to date.
On April 11, Academy Award nominated actress Taraji P. Henson will make her SNL hosting debut.  Henson stars as "Cookie" on the megahit television series, "Empire," which just aired its season finale.
Mumford & Sons will perform as SNL musical guest for the second time. Their third studio album, "Wilder Mind," will be released on May 4, and the band will headline 'Gentlemen of the Road Stopover' events in the U.S. and U.K. this summer.
"Saturday Night Live" is produced in association with Broadway Video. The creator and executive producer is Lorne Michaels.
For more information on "Saturday Night Live" visit NBC.com. http://www.nbc.com/saturday-night-live/
Please follow us on Twitter at @NBCSNL.