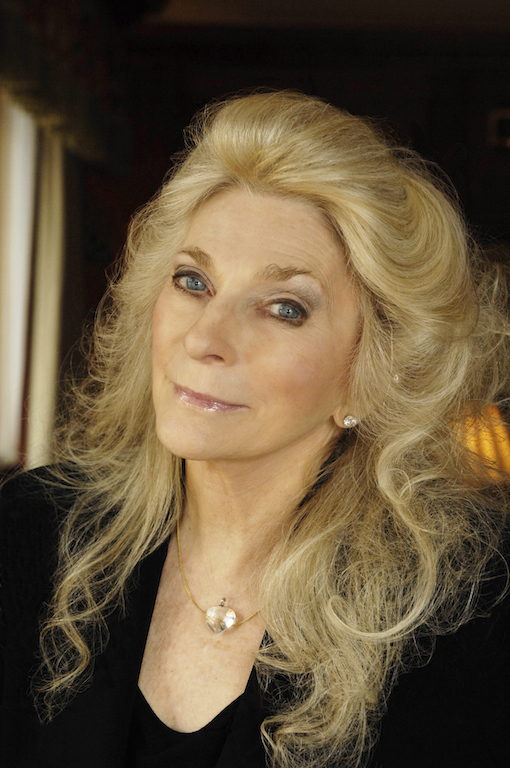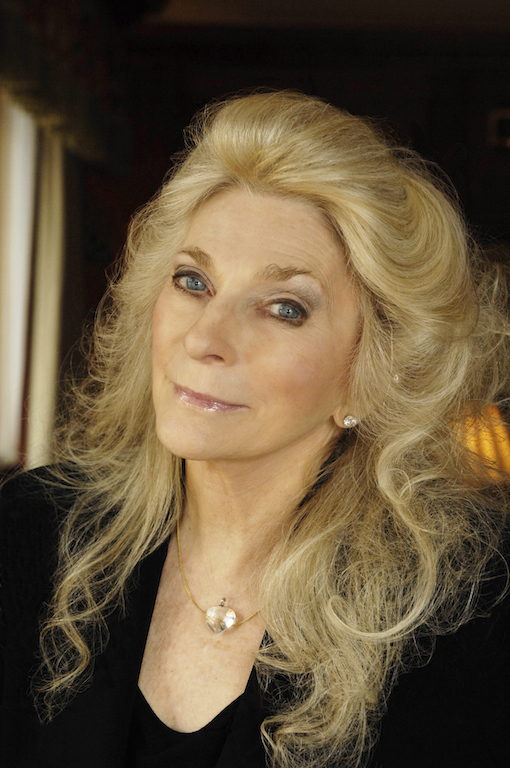 Whenever I interview someone, I walk away having learned so much from them and often feeling inspired. Musicians have that effect on their fans, especially folk singer Judy Collins. I recently had a chance to talk to Ms. Collins about her new album Strangers Again, as well as how she got started in the music industry.
What was it like to record with Michael McDonald and Jeff Bridges?    
Michael McDonald is so incredible.  We met last year at one of his shows. I went to his shows and loved, loved, loved it. He said, "Wow, we should do something together." I went to see Jeff Bridges about the same time and he was singing on his own and wrote them with John Goodwin and he said, "You should see John Goodwin. He has great, great songs you might like." I called him and he said "I'll send it to you. I've written songs for a lot of people, especially Jeff Bridges". He sent me some songs and the one I loved was called Miracle River. Well, I like that song a lot. Michael's wife wrote this song. So I called Michael and I said "I know what we're going to do. We're going to do that song together and your wife wrote it." Amy Holland—Michael's wife—and I spoke. He said "I'm so happy we're going to do it". He was blown away. It really shines. Jeff Bridges, I've known him for many years. He has his own group called The Dividers. I loved it. I said it would be fun to do a song together. It's a beautiful song and I heard it and I said "wow I've never heard this before". He's just a pleasure, such a good guy and nice man, how could you go wrong? They're all such wonderful guys.
Of all of the musicians who joined you on Strangers Again, who was your favorite?
It's like children. You can't have a favorite because they're all terrific. I had a very, very fine musical ensemble. Jerry Leonard was on guitar; Zev Katz was on the base. He plays with everybody. The drummer was Doug Yule, who is just fantastic. Russell Walden, my musical director, works and travels with me and helps me. I tell him what I want and he gets it done. So, that was a great group to have. We have some great cellists too, including Yoed Nir. He's just brilliant.
What advice do you have for up and coming musicians?
Get a real job. It's too hard. It's brutal. Unless you're up for traveling in your car, making less money that you should or losing sleep. It was hard when I started, but much harder now, if you go into it expecting you'll do something you'll love. I never wanted to do anything and I was never good at anything else. So that's paid off for me. I don't recommend that to people who want to get into the music business. Only if you're prepared for what's coming. And then if you do decide, then you have to decide to do it your way.
I read your first album A Maid of Constant Sorrow was released in 1961. What was the inspiration for your album?
I had been working for 2 years and getting paid for singing. I got to New York and was singing with Clancy Brothers and Josh White and the president of Electra records came to me and said "Dear, you're ready to make a record". I thought of myself as a story teller. I realized I had this really low voice and it didn't sound like much so I really felt as though I was a story teller rather than a singer. I was inspired because I loved the songs.
What drew you to folk music?
I heard it on the radio. I was a big piano player, studying the classics. I heard the songs and I fell in love with them. I got my father to get me a guitar and I started on my road. It was magical.
Who was your musical influence?
Me. It's all me, from the very beginning. It's 56 years of doing this and knowing what I want.
It was amazing speaking with Ms. Collins. She loves what she does and that's something I admire about her. Not only that, but her advice to up and coming artists was honest and refreshing. Before we finished our interview, Ms. Collins also gave me some wonderful advice: Always do what you love.
Her new album Strangers Again is out in stores TODAY