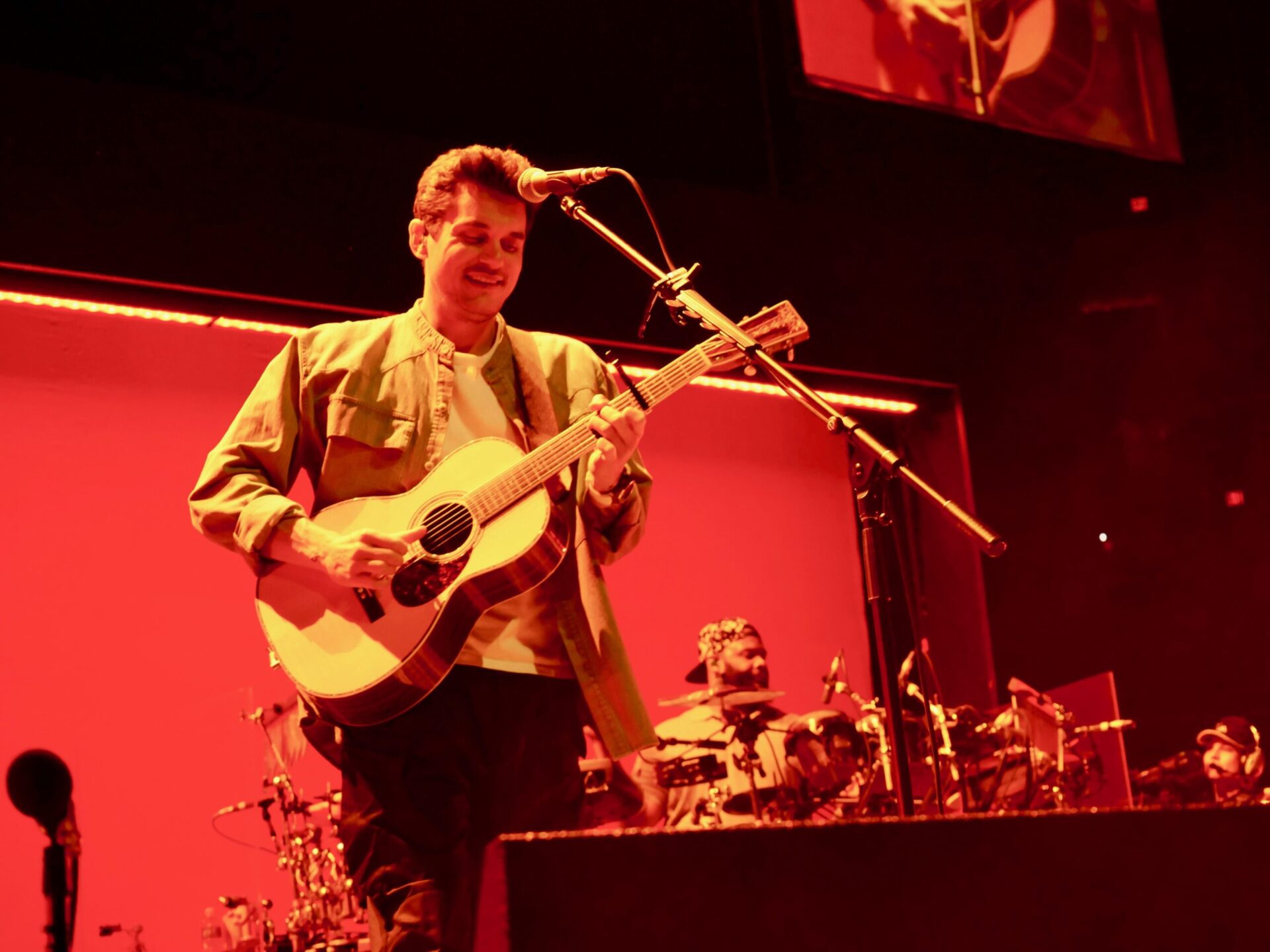 On Tuesday, July 23, 2019, inside a jam-packed sold-out Capital One Arena, award-winning American singer-songwriter John Mayer looked fresh and comfortable with his beautiful guitar; wearing a grey collared shirt, jeans, and white kicks. As he walked on stage, he thanked his tens of thousands of super fans for supporting his world tour.  No opening act needed.
The show started promptly around 7:50 pm with a wide variety of concert-goers ranging from couples, singles, and I even met an entire family (including grandparents) who were dancing along with every note Mayer stroked on his guitar.  By the way, the seating at Capital One Arena was really comfortable, but honestly, the majority of the concert I was on my feet dancing, too.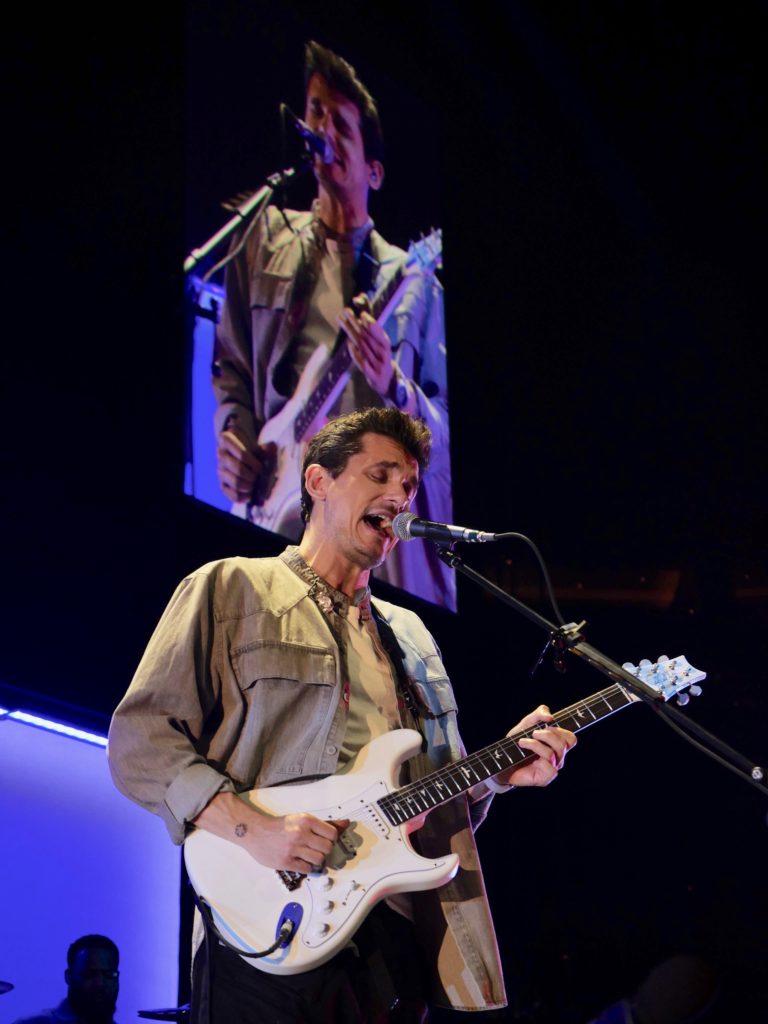 Mayer played soulfully close to about an hour approximately ten songs with his magnificent bandmates and backup vocalists; changing out guitars which seemed like every other song. Some of the songs performed included Helpless, Queen of California, Love on the Weekend and Moving On and Getting Over. I really enjoyed the three big screens set up which would occasionally display a variety of rainbow colors, palm trees, music video, and animation highlights, and great camera angles of Mayer's gorgeous guitar riffs, etc.
The intermission was about forty-five minutes and a chance for Mayer and his band to cool off. The second half of the concert was even longer and more crowd-pleasing. He started off with the 2005 Grammy Award-winning song of the year, Daughters. The audience sang every note back to him. Next up was the cover of Tom Petty's Free-Fallin from his Where the Light Is album. Then, Mayer spoke about his personal songwriting process with In the Blood and how it was one of his important songs; stating that "the second life is a lot cooler than the first one."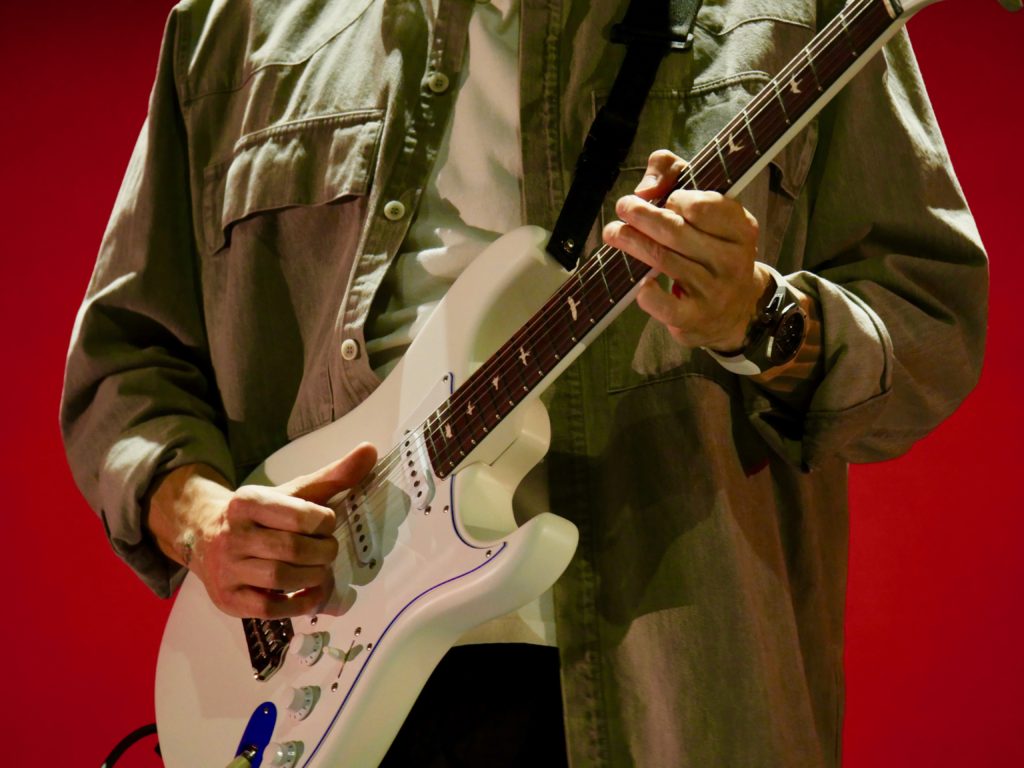 Still Feel Like Your Man displayed this weird Kung Fu Panda like meets Kill Bill music video montage which still puzzled me, but the rest of his musical set was on point, especially with Waiting on the World to Change performance. During Gravity, I felt like Mayer paid homage to the recent 50th Anniversary of Apollo 11 due to the starry space like video background which had most of the audience waving their cellphones on "flashlight-mode."
Finally, the encore rocked out a perfect performance of New Light which the audience loved, especially when the video screens highlighted Mayer jogging in front of the US Capitol and of course, the confetti exploded from the ceiling. Lots of confetti.  For more information on John Mayer's World Tour 2019, check out https://www.johnmayer.com/.
Grade A