James Delisco Beeks talks about Jesus Christ Superstar
6 min read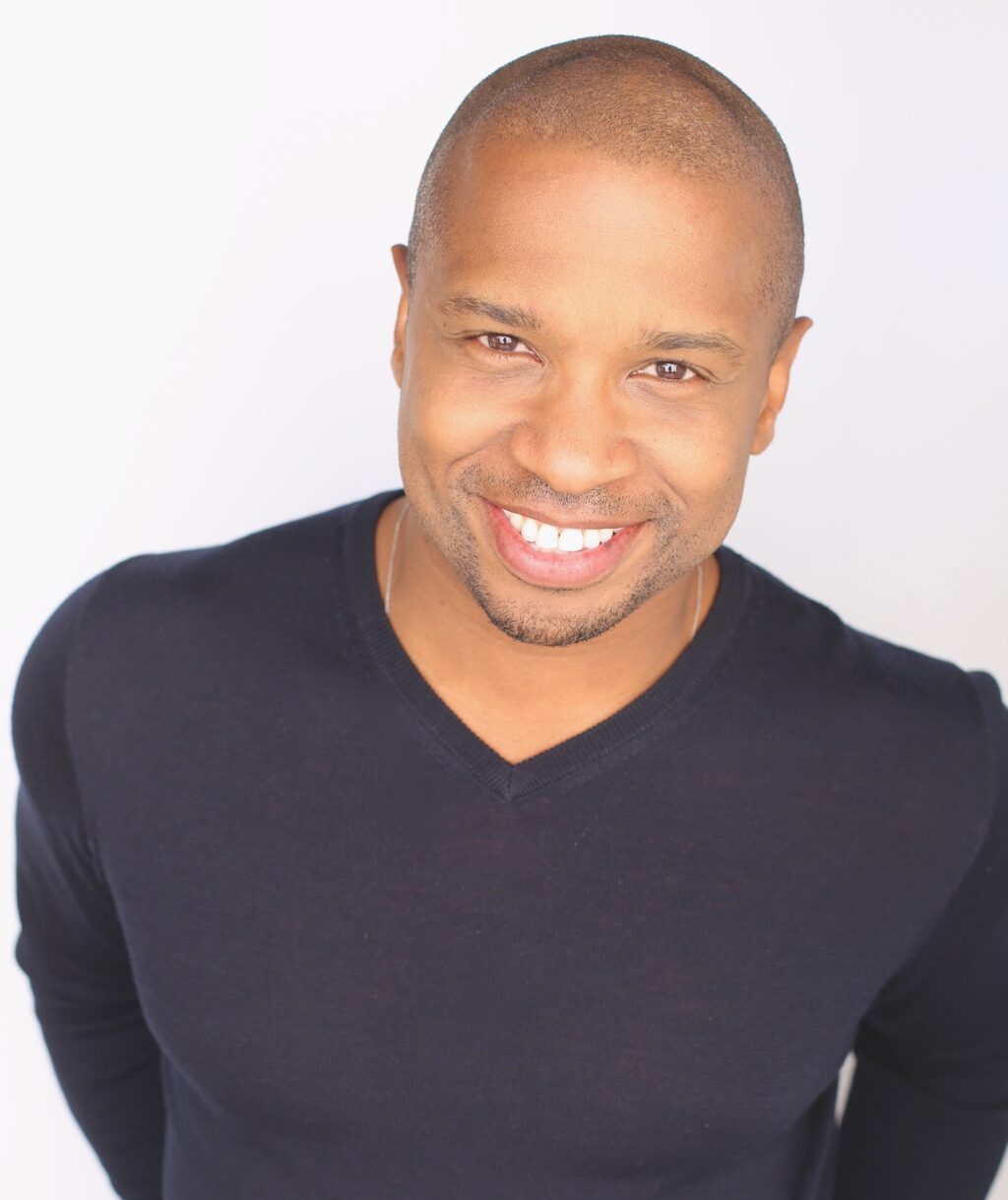 In 1970, Andrew Lloyd Webber and Tim Rice released the concept album, Jesus Christ Superstar, which saw a Broadway debut a year later. Since then, there have been multiple tours and even a film adaptation. Now, the DMV. gets to see the performance of this wondrous performance at the Hippodrome in Baltimore, with James Delisco Beeks in the starring role of Judas, one of the disciples of Jesus Christ. I recently spoke with James, and I learned quite a bit about the show itself, as well as his literary works, and what drew him to the role of Judas.
You're playing the role of Judas in Jesus Christ Superstar. For those who are unfamiliar, can you tell us about the show?
Yeah, it's originally written by Andrew Lloyd Webber and Tim Rice and was their first work, and it was originally a concept rock album that was released in 1971 and went to the Billboard charts and kind of changed rock. And what we're doing, we're going back to the roots of that album, because there's been many variations of that show. And it actually was a concept album first. It wasn't a stage show until later. So, our idea is we're going to go back to the rock concept album as our roots and based our foundation and present a rock concert mixed with a modern dance concert. And there's a story within that, but our focus is mainly on the music. The story is the last week of Jesus's life told through the eye, for the most part, of Judas.
Does that mean you're also narrating as well as starring?
There's elements throughout, but you hear mostly a lot from Judas and his perspective on things, because the show opens up with the song Heaven On Their Minds, and it kind of shows the mind-set of where Judas is, because he sees—Jesus' message is getting lost within his cult of personality as the ensemble, the masses, the crowd, they're lifting him up and praising him as opposed to the message, which is getting lost, which is reflective of our times, you know?
You're known as The Entertainer. How did you get that name?
I was crowned The Entertainer years ago on a TV show called The Entertainer. It was on the E! Channel and it was hosted by Mr. Last Vegas himself, Wayne Newton. And it was a reality TV show that I actually won, and I won the title of The Entertainer and a one million dollar production contract to perform at the then Las Vegas Hilton. Now it's called The Westgate Resort. It's where Barry Manilow plays now and anyway, I won that. I was actually dubbed The Entertainer. I still hold that title today, because that show only had one season. So, I'm actually, the only person in history that's been titled Entertainer by another as opposed to Cedric, who—I think he's self-titled. Just a little bit of trivia there.
What made you audition for the role as Judas?
I loved this role. It's one of the most challenging roles for male singers in musical theater, if not the most challenging. I love a challenge, and I've done this role before, and I just really looked forward to the opportunity to develop Judas because Judas has a nuance story to tell that it's to finally understand, because he is a misunderstood character. To get his story across is very special to me.
What was the audition process like?
I sent in a video and then I went in for the casting team, which was my call back. And then I went for a third time in front of the whole creative team and producers. I think there was like, five hundred people in the room that day. (laughs) What it seemed like. But it was one of my best auditions to date, I think. I think—don't quote me on this—but I think I was one of the first people cast, so it took them awhile to really find the cast and they did a really great job of casting one of the most incredibly talented cast I've ever worked with.
That audition must have been amazing for you.
Yeah. I found out in March of this year, but I had to keep it a secret for four months because they were still doing the audition process to find the rest of the cast. It was a little bit nerve-wracking, because I wanted to get started, but it had to wait awhile up and running, but here we are!
I read you are also an author with published poems and you are working on a new book. Can you tell us about your upcoming book?
I'm writing a new novel now and it speaks to my life and it's titled His Story, and I have some very interesting times in my life, especially growing up in the foster care system. From going back into my memories, a lot of things that happened I forgot about as a kid that I wanted to share and be an inspiration to those who have gone through a lot and overcoming obstacles, you know? I'm living proof that you can overcome obstacles in your life and make good in life despite the bad things that happened to you in the past.
I believe your readers will appreciate that.
Yeah, I hope so.
For those who are not familiar, can you also tell us about your poetry that's also published?
Well, I have some published stuff on Poetry.com, and I have some anonymous things that I've done. Some of them have turned into songs, which were on my last album. There was a time in my life when I was writing a lot of poetry. I haven't in a while, but yeah, it's just a perspective on life, and just the beauty of life. So yeah, if you want to look me up on Poetry.com to find some poetry from me.
I'm absolutely going to check that out, because I do love poetry.
Yeah.
If anyone wants to follow in your footsteps—literary or theater—what advice would you give them?
As a performer, I'd say just put in the work now. I tell kids, especially if they're going into the entertainment and they want to do this to become a triple threat, even a quadruple threat. Learn—get singing lessons, get dance lessons, get acting lessons, and play an instrument. You'll work forever. And have a creative mind, so just keep writing. All the time. Whenever you have a thought, just write it down. And sometimes, you'll be surprised at what comes out of you.
Jesus Christ Superstar runs from December 17th – 22nd at the Hippodrome. Tickets are available through Ticketmaster and can be purchased here. Get ready for an amazing show with equally amazing performers. Keep an eye out for James' novel,  HisStory (An American Story) to be released in 2020. For more information and music visit jamesbeeks.com. and check out Poetry.com to read his published works.