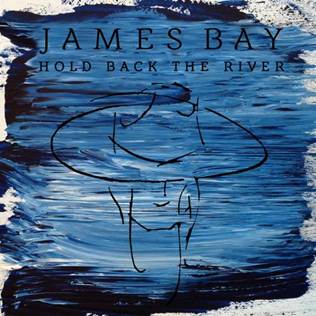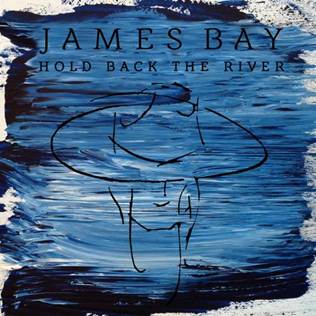 James Bay's new EP "Hold Back the River" has truly lefts its mark on his listeners. His audience will fall in love with his classy musical style with the tracks "Wait in Line", "Sparks", and the title track "Hold Back the River" and "Hold Back the River" (Live at the Hotel Café). The British crooner's smooth vocals and melodies are sure to be well loved by his audience.
"Sparks" is an exciting and upbeat tune that the fans will want to dance to. The subtle guitar and perfect timing of the drums add to Bay's energetic vocals. "Hold Back the River" is a slow and soft tune, starting off with a lone guitar and joined with a steady drumbeat. "Hold Back the River" comes across as the sweetest dedication to the one he loves. He shows us how much he loves this person when he asks for his love to "let me look in your eyes…so I can stop for a minute and be by your side." "Wait in Line" is beautiful and soulful. The opening solo guitar and Bay's passionate vocals tell the story of a singer waiting for his chance to stand in the spotlight. What stands out about "Wait in Line" is that it did not involve an entire band, but only two guitars. For a song as amazing as this to be recorded with two instruments is truly outstanding.
"Hold Back the River" (Live at the Hotel Café) is a bit softer in sound than the original title track. Live performances of songs will always sound far different than the recorded versions. The performer may introduce unfamiliar lyrics that were not included in their albums. However, the live performance of "Hold Back the River" is absolutely perfect. There aren't any additional lyrics that were not already on the album and the audience will be able to sing along with Bay without missing a beat.
It's easy to see why the fans would fall in love with "Hold Back the River" as well as James Bay. With such memorable and excellent songs, "Hold Back the River" is certainly going to be a favorite with his listeners. This is an amazing EP and perfect for all listening audiences.
Final Grade: A