Jake Schepps, A Conversation About Progressive Bluegrass
7 min read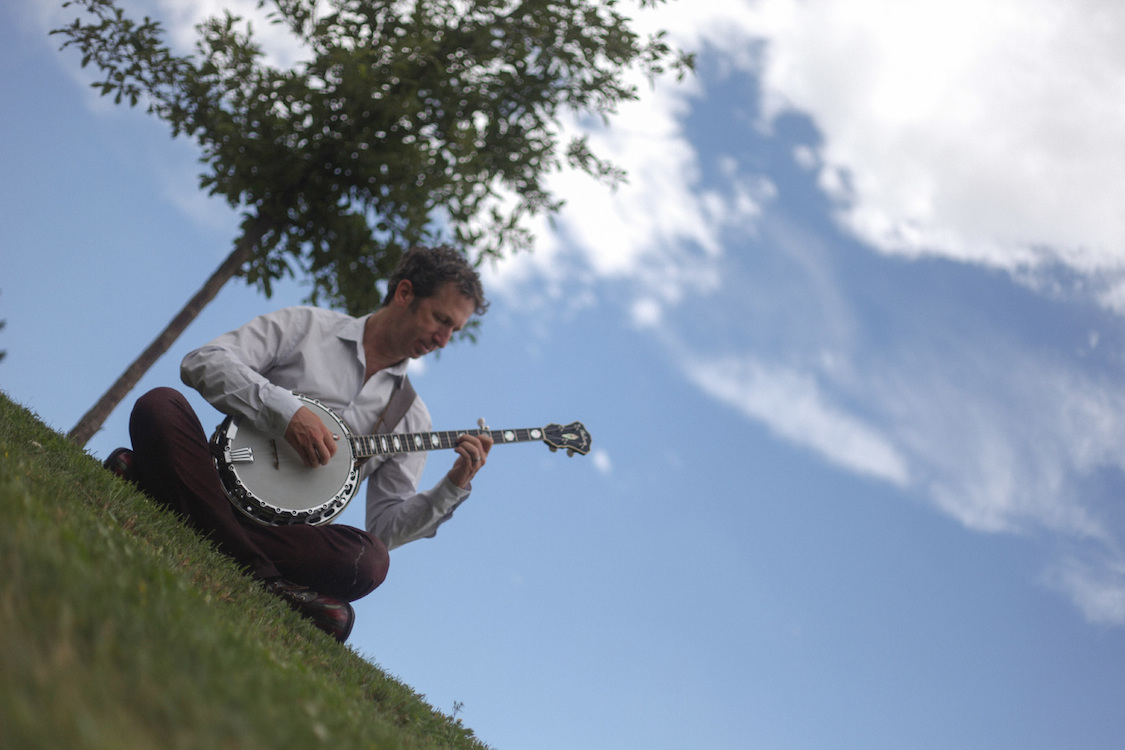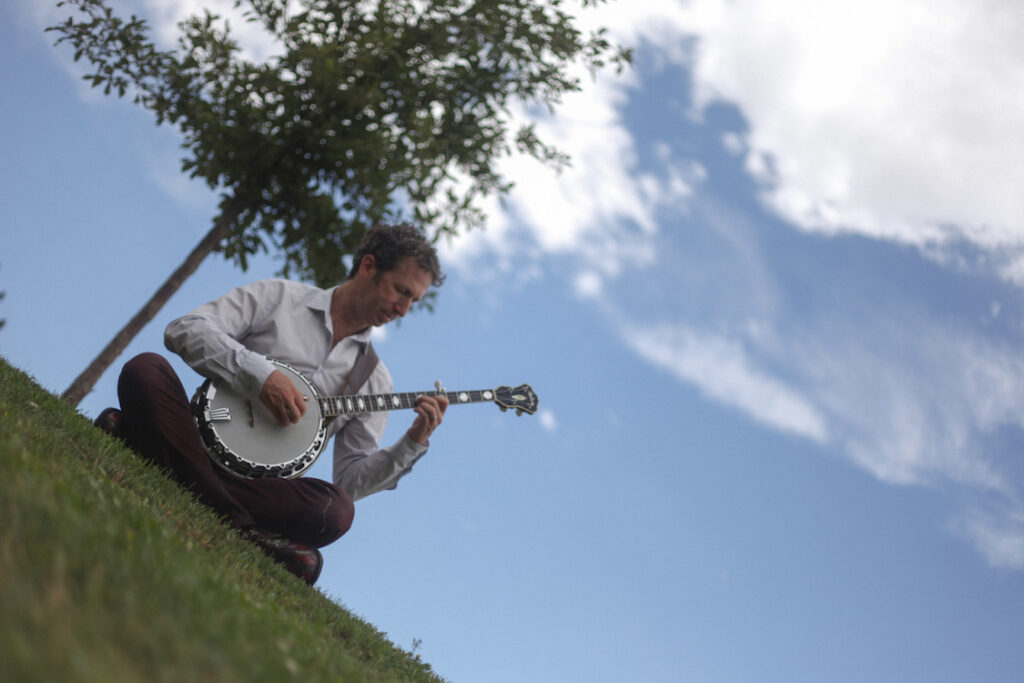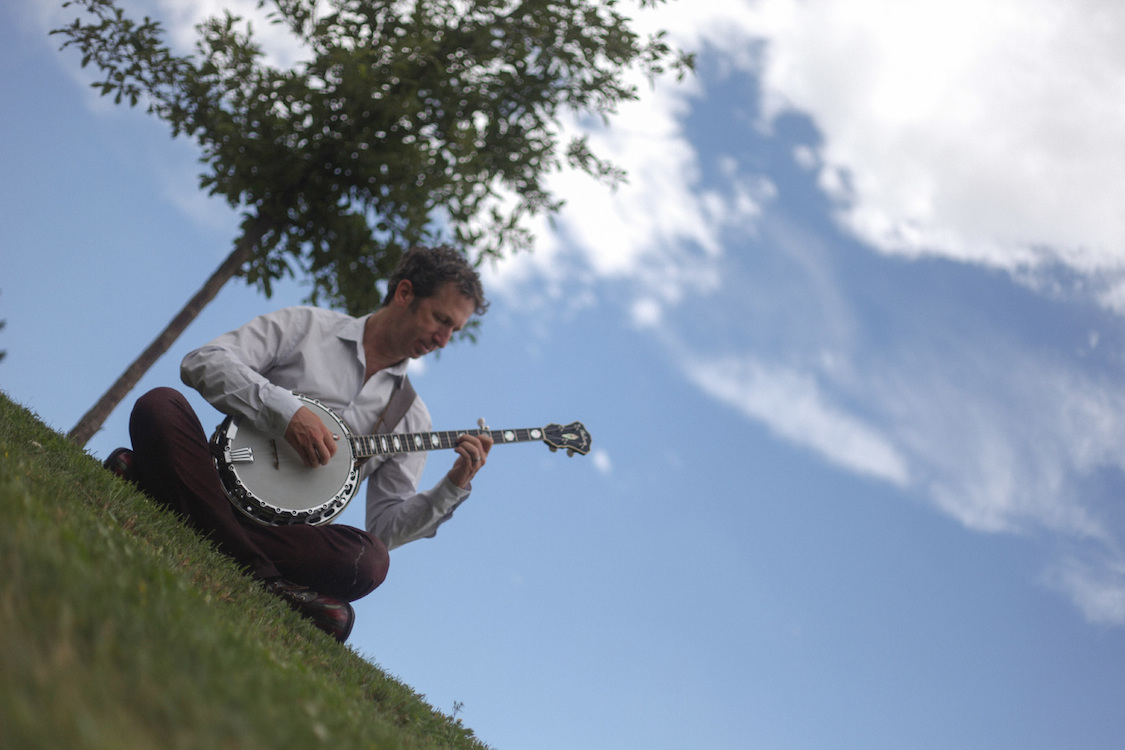 I recently talked with banjo player Jake Schepps of the Jake Schepps Quintet. He's made a name for himself as a arranger and performer of string band music. In our conversation we discuss the various nuances and intricacies involved when performing string band music. We also discussed progressive bluegrass and his interpretation of the genre.
Alan – So how long have you been playing banjo?
Jake – I started playing banjo… I was actually a late starter. I started playing banjo at 21 years old. I played piano as a little kid and then I kind of drifted away from that when I got into Middle School. I was 21, I was out here in Colorado and I went to a Telluride Bluegrass Festival and saw Béla Fleck and the Flecktones, Strength In Numbers and was just incredibly inspired and kind of drawn to the banjo and just see limitless possibilities with the instrument. So that's when I started.
Alan – You have been described as sort of being progressive blue grass. Can you describe progressive bluegrass?
Jake – Sure, well my window into this, I was going to college in Boulder Colorado and went to the Telluride Bluegrass Festival and started picking up the banjo through seeing bands like The Flecktones obviously, Béla's technique is related to bluegrass banjo very closely, the music is far different from that though. I'm kind of keen to traditional bluegrass, maybe backwards. It's how I came to it. I was born in Texas, I grew up in Maine, neither of which are really bluegrass hotbeds through the 70's and the 80's. So I kind of came to it from seeing that sort of music. There was another big band or very popular band around here when I was learning to play named Leftover Salmon, which is like a plugged in electric bluegrass band. I took lessons with their banjo player who was very progressive. So I don't get to see, on a regular basis, bands like Ralph Stanley and the Clinch Mountain Boys and Belle Monroe and Jim and Jesse. Fortunately I was able to see some of them on occasion, but it's not in the water here so to speak. So I kind of had this different view and grew up on groups of music. So once I got some technique together, I was drawn to all sorts of music. Because I didn't come at it with a vision of being a bluegrass banjo player, I just wanted to play banjo, so I kind of learned all sorts of music, that's what I tend to like. I also was heavily inspired by the David Grisman Quintet and really loved that sort of music, especially the kind of quintet that was a very early carnation, late 70's early 80's. Within the bluegrass world the music is often called new accoustic. That's the sort of music I've been drawn too, instrumental music played on a bluegrass instrument but with a much more advanced harmonic and technical pallet that was used by Béla Fleck & Belle Monroe. Hopefully that makes sense.
Alan – Your (2011) release An Evening in the Village: The Music of Béla Bartók is classically composed music that you transcribed on banjo. Are there any other classical composers who have influenced your work?
Jake – Oh, that's a great question. The big investigation of Bartók was he was one of the world's first ethnomusicologist. So in 1905 he traveled around with a gramophone and recorded folk music.
Alan – Ethnomusicolgy, that's sort of like Anthropology.
Jake – Exactly! Like how Alan Lomax did in our country, he did in Eastern Europe. He collected over 8,000 song, in addition to composing string quartets and orchestras and all of that stuff. He was also kind of working with this folk music. So he was really informed and used it to form a lot of his music. So I was very curious how a "quote, unquote" classically trained musician would treat a fiddle tune. So if I'm playing a song like Turkey in the Straw, I became really curious… We'll what would one of the world's greatest composers do with a song like that? What could I learn from that and incorporate it back into my own musicality, back into my own musical world. I don't see myself as a classical musician because I kind of, we'll I really learned to play in the parking lots and camp grounds of bluegrass festivals and lots of music by ear that has been handed down and passed around not necessarily by the written page.
Alan – Fascinating! I know there are other classical composers such as Richard Strauss and Leonard Bernstein and Russell Peck who also incorporated folk influences into their work.
Jake – There was another composer named Vaughn Williams who did a lot of that and it was American folk tunes and they all did it in different ways. Bartók was really like a scientist about it. If you look at his notes there was little coding systems, articulations and various tuning, it was incredibly detailed. I don't think I have a answer for that necessarily. I listened to lots and lots of classical music but I can't say there was anybody. Bartók had sort of a great thing to cross through and explore and learn and I've learned an incredible amount from the composer on this record just about how music can be put together and different ways of putting music together.
Alan- I know in your latest album Entwined, you took this concept and used contemporary composers to write original scores. Do you follow these scores note for note when you play live? Is there a little bit of loose improvisation involved?
Jake – No, it's very much note for note. That's kind of the tradition within the classical music world is that your playing what's on the page. Not to say it wouldn't be a appropriate to get up and improvise over a Beethoven String Quartet, they could do that but that's not really…
Alan – It wouldn't be Beethoven anymore.
Jake – Yeah, exactly. So this music we all have parts that we need to play note for note.
Alan – Even the long form scores with multiple movements? There all played in succession?
Jake – We each have from two to three page parts that I have on my music stand and I'm leading that and each one of us needs to lead our part. We do have in each piece some sections of improvisation where the composer wrote out changes and we take solos over that. But it's within a very tight structure. For the record to sound like the record we need to play the stuff note for note, in order. Some of it is very touchy, like if I start messing with it; it's like a house of cards. It would all just fall apart. We are all kind of cuing in our heads sonically and counting in our heads and trying to keep it together. Or else we would all get lost.
Alan – So it's like "descriptive jazz" in a sense?
Jake – Did you say descriptive jazz?
Alan- Yes, term used by Raymond Scott to describe his musical style. He composed jazz within a tight coordinated structure with little room for improvisation.
Jake- Raymond Scott! Yeah, I actually played a round of gigs with all Raymond Scott's music.
Alan- That would be great to hear.
Jake- There some videos online. I think there on Vimeo not Youtube. There of us playing that material.
Alan – I'll definitely check that out! Are there any other genres of music other than bluegrass and classical that you are experimenting with?
Jake- Yeah, I have a deep love of Brazilian choro music.
Alan- Wow, I've never even heard of that.
Jake- I seem to be drawn to very weird sorts of music that nobody's ever heard of. Choro music was from the early twentieth century. It's somewhere between folk and classical music. It's a Brazilian form of jazz with emphasis on the rhythm and structure. As in jazz you take solos and you can sort of loosely interpret the melody but it's really important to hit the melody note. There's places where you can kind of be free with that, but there these long elaborate forms.
Alan- Sounds interesting, I got to check that out. We'll that's pretty much it. I know you have a performance here locally at The Corner Store in Washington D.C. February 6th.
Jake- Yeah, for our live show we probably won't play everything on the record. There's 75 minuets of music on the record. That's a lot of long form composition and is not for every audience. We'll play some new music from Entwined, we'll also play some Bartók pieces and other originals. We play fiddle tunes, our fiddler is deep into Swedish fiddle music, we're going to play some of that. We play bluegrass tunes and just a whole wide spectrum of music. It's not a serious classical music show. I like seeing classical music but there's a way string band groups and bluegrass groups put on a show that is um, more…
Alan- A little more spirited, a little more lively?
Jake- I was going to say a little more "down to earth." There's a pompous circumstance with classical music which is really appropriate but it's nice to play classical music in a setting where there's not quite as much as that.