U.S. Debut of Irina Kolesnikova in St. Petersburg Ballet Theatre's "Swan Lake"
2 min read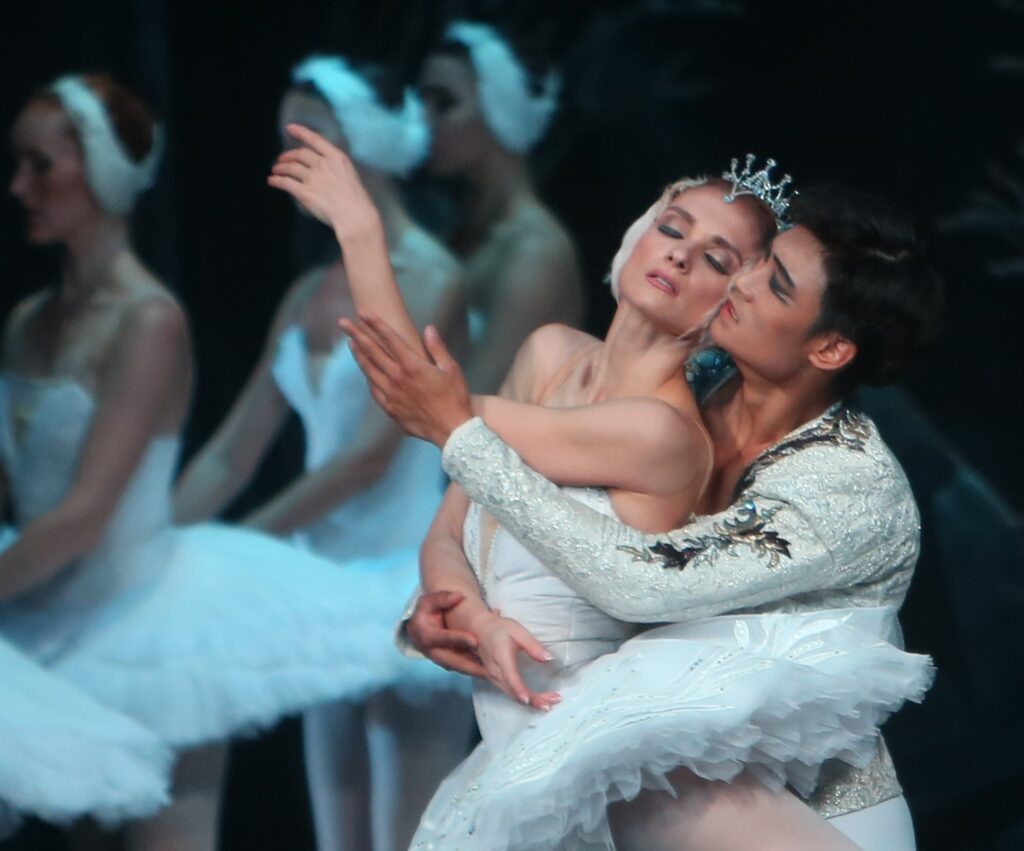 In February 2020, legendary Russian prima ballerina Irina Kolesnikova makes her long-anticipated USA debut. Acclaimed from London to Sydney, from Johannesburg to Paris, Kolesnikova brings together guest artists from the world's leading ballet companies in the spellbinding St. Petersburg Ballet Theatre's production of Tchaikovsky's 'SWAN LAKE' at the National Theatre beginning Friday, Feb. 21 through Sunday, Feb. 23.
Tickets are on sale now and start at $69.00, excluding applicable service charges. Tickets can be purchased online at thenationaldc.com or etix.com. For additional show and ticket information, visit thenationaldc.com/events/category/series/swan-lake/ or call 800-514-3849.
Irina Kolesnikova has a wealth of superlative credits attesting to her mastery. As Odette-Odile, the role that is her personal trademark, she is unique. Her Swan Queen at the London Coliseum was described by Telegraph as "truly a thing of remarkable beauty and technically flawless." Now, following sold-out seasons in London, Paris, Seoul, Melbourne, Johannesburg, Hong Kong, Stockholm, and Copenhagen,
the globally lauded St. Petersburg Ballet Theatre (SPBT) will make its USA debut in Washington on stage of the National Theatre.
See prima ballerina Irina Kolesnikova, the SPBT, guest artists, and the timeless production of Tchiakovsky's 'SWAN LAKE.' Seen just once, it will be a night remembered forever. "A world-class triumph. Not to be missed… The range of emotion and style combined in the role of Odette/Odile, separates the women from the girls and Kolesnikova's definitive interpretation must have earned a place in the Swan Lake history books." raved The Sunday Express London. The Irish Daily Mail hailed the performance as 5 Stars, "Irina Kolesnikova – you cannot take your eyes off her. Every flinch of her impossibly long arms commands attention… Stunning to watch… Breathtakingly emotional and pinpoint precise." Simply put by the Observer, London, "The St Petersburg Ballet Theatre is one of the best."
Founded 25 years ago, SPBT is famous not just for its beautiful Vaganova trained dancers, but also for its stunning full-length productions. The company travels internationally performing classical masterpieces from its repertoire including Giselle, Don Quixote, La Bayadere, Romeo and Juliette, The Nutcracker, and Sleeping Beauty. The incredibly popular company is in such demand internationally that it commits to over 200 performances every year. "SPBT and the brilliant Irina Kolesnikova have left a considerable mark in the history book of world ballet, a mark which has turned into one of its most glorious and unforgettable pages," applauds Danse Magazine No269 – Paris, France.