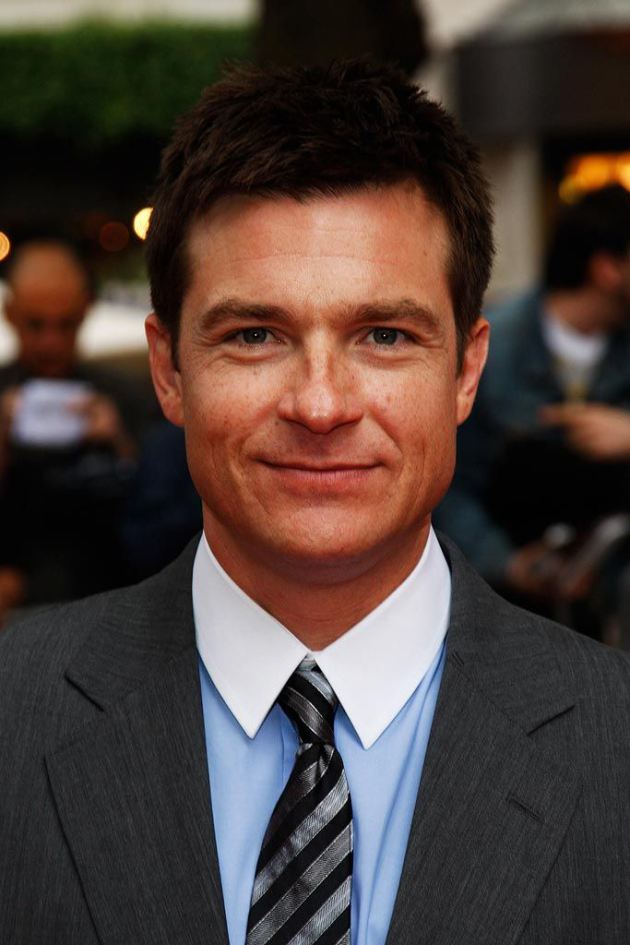 by Dean Rogers
Jason Bateman has that star quality you can never forget. First acting on Little House on the Prairie in 1981, he has had a steady career ever since. He earned his teen idol status in the 1980's by appearing in Silver Spoons and The Hogan Family. It was during his tenure on the Hogan Family that he became the youngest-ever director to be registered into the Director Guild of America (at age 18). This week, he takes this knowledge as he makes his feature film directorial debut in the Focus Features's film, Bad Words. 

How did you prep for the spelling bee portrayed in the film? Did you have access to the Scripps National or local spelling bees?
I didn't know a lot about spelling bees at all. I mean, I was in one when I was in fifth grade and I lost terribly early on.
Do you remember the word that you misspelled?
Yeah, I forgot the "W" in answer. That was not a proud moment for me.
This was scripted as the Scripps Spelling Bee and to be televised on ESPN. That's what the original script was and I knew, based on our small budget, we would not be able to replicate the production value of ESPN nor be given the content or get the approval of Scripps because there was too much objectionable language and material in the film. So, I just made the change to the 2nd best spelling bee and the oldest and have it be televised on Public Television because not only budgetarily it was more appropriate but creatively it seemed more appropriate that these kind of salty characters would be in a little more of a fringe tournament that something more mainstream.
Tell us about the bonding with your young co-star Rohan Chand.
You know Rohan is like this sweetest, greatest kid. He's exactly what you see on camera. He's just an incredible little guy and he was just super professional. His dad was a great partner in this. He knew what we were going for. He knew we would be kinda threading the needle as was his mother. He and I had an early bond because I started when I was 10 on Little House on the Prairie. You know Michael Landon directed the majority of those episodes and he was also the actor in the scenes with me. I remembered how much I appreciated him being a friend as well as a paternal element as well as an artistic guider as a director. He was constantly changing roles as I needed him to make it an comfortable environment for me. I did that immediately with Rohan and we really had a great time.
What were some lessons that you learned from your first time as director of a feature film that you will take to the next movie you direct?
I am looking forward to spending more time in the music process because that something that deeply affects the experience of the audience. It's something that's just traditionally not given a whole lot of time. It's not budgeted for and the hands-on process is not really there. The composer works independently and then brings you things to listen to and then you kind of say "yeah…" or "Maybe a little more like this.." then they go away and come back. I got to figure out a way that works for me a little bit better because I like to use that a lot or at least I did in my first film. Let me qualify to say that I am thrilled with what Rolf Kent did with the film but I would love to just dig in more and find out how they do what it is they do.
Since you appeared in numerous comedy films and television series, in your opinion, what makes a great comedy?
My own personal taste in comedy is I like things that are very close to drama actually. Things that are well "Is that funny or was it not?" Broad comedy is something that I certainly admire and enjoy but I don't know if I'm as good as many people that do it are. I don't know if I will be able to navigate it as a director as well as some of the directors that live in that world. I like the comedies that come from people like Alexander Payne, Paul Thomas Anderson, David O. Russell, Spike Jonze, the Coen Brothers. They are usually dealing with characters as opposed to concept. Sure, there are sticky plots and those things but its mostly about people being raw and not being able to navigate an eccentric set of problems. You want to try to keep it real and not rank you know.
I have to ask what is your favorite Coen Brothers' film?
Fargo!
Thank you Jason for the wonderful and informative interview. Check out his feature film directorial debut "Bad Words" and let's hope it S-P-E-L-L-S success in theatres this Friday!