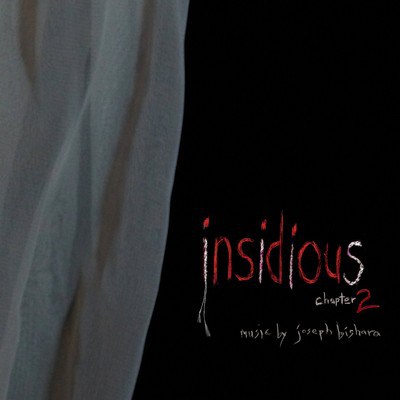 The Lambert family returns for round two in the supernatural sequel "Insidious: Chapter 2." Conducted by American composer Joseph Bishara—known for his work in the films "Insidious", "Unearthed" and "The Gravedancers"—the soundtrack proves to be as eerie and ominous as its cinematic counterpart. These nightmarish sounds are sure to prevent you from sleeping well tonight.
"Ghost Photographs", "Inside Your Dream", "The Flickering Entity", "Insidious Chapter 2" and "You Think I Did This" play on the fears of the Renai and Josh Lambert, reminding them of their previous paranormal experience. "New Home", "Empty Crib", "Empty Home", "Had a Bad Dream" and "Who Behind Eyes" signify the Lambert's new beginning in Josh's mother, Lorraine Lambert's home. However, the new home also brings old fears and terrors. "Don't You Dare", "Are You Here",  "Only Ghosts Left", "This is My Room" and "To Live Again" represent the battle between the Lambert family and the currently possessed Josh. "Mater Mortis", "Putrid Chamber", "Further Striking", "Feel Real Pain" and "One of the Dead" embody Josh's continued assault on the family, leaving them in a state of constant fear. "The Mother", "Good Little Girl", "Closing Further", "Time to Forget", "New Haunting" and "Void Figure 7" release Josh from his possession and restores him back to his own reality.
Horror movies are often best watched with the lights off in either the basement or your bedroom late at night. The score for "Insidious: Chapter 2" is no exception. While horror films can be exciting and terrifying, the soundtrack will add to the frightening experience.
Final Grade: A