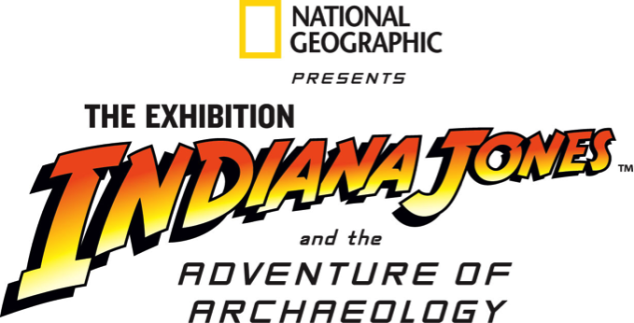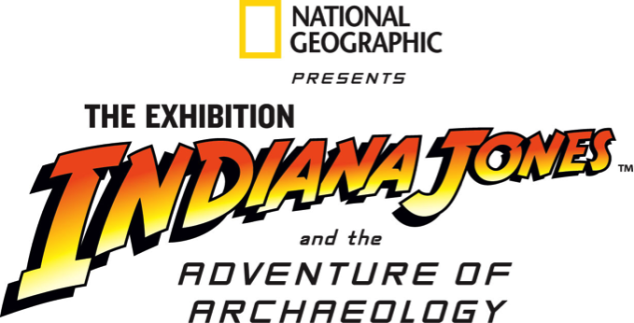 The beloved character of Indiana Jones and his adventures in search of the ancient past have inspired audiences around the world for over 30 years. These stories, many based on actual archaeological figures and sites around the world, playfully capture National Geographic's spirit of exploration and provide the perfect platform to talk about real archaeologists and what they do. Opening at the National Geographic Museum in Washington, D.C, on Thursday, May 14, Indiana Jones™ and the Adventure of Archaeology offers a redefined, modern exhibition experience with a combination of Hollywood magic, history and science.
The innovative exhibition, made possible by Lucasfilm Ltd., presented by the National Geographic Society and produced by Montreal's X3 Productions, features an extensive collection of original Indiana Jones film materials from the Lucas Museum of Narrative Art, along with photography, video and stories from the National Geographic Society and impressive artifacts from the collections of the University of Pennsylvania Museum of Archaeology and Anthropology (Penn Museum), one of the greatest archaeology museums in the world.
Indiana Jones and the Adventure of Archaeology invites museum visitors on a multimedia adventure, immersed in the exciting world of Doctor Jones. Visitors will use an interactive, handheld device with an audio greeting from Harrison Ford and comprehensive educational content, photos and videos, which will guide them on the "Indy Trail" and through various archaeological zones. The exhibit features a vast, exclusive collection of original Indy props, models, concept art and costumes as well as a wealth of historical and cultural context and objects. The internationally renowned Penn Museum has provided a remarkable array of archaeological artifacts and educational material. As the exhibition's global presenting partner, National Geographic has also shared photos, videos and content archives to illustrate the franchise's connection to real-world archaeology.
"This exhibition is an exciting journey into the fascinating world of archaeology," said Dr. Fredrik Hiebert, National Geographic's Archaeology Fellow. "This is the perfect opportunity to introduce audiences of all ages to this scientific field through the inspiration of these highly popular films."
Indiana Jones and the Adventure of Archaeology elucidates myths associated with famous, fictional relics like the Ark of the Covenant and the Holy Grail and explores mythical places such as Akator and Mayapore. The exhibition also sheds light on how archaeologists work on real projects and make scientific breakthroughs such as deciphering ancient scripts, finding lost cities and discovering treasure in unexpected places.
The exhibition was designed by X3 Productions with input from Hiebert and Dr. Michel Fortin, who helped to develop the educational content. Fortin is full professor of Near Eastern Archaeology at Université Laval in Quebec City, where he has been teaching in the Department of History for nearly three decades. He has led numerous excavation teams in the Middle East and is a true ambassador for his profession. World-renowned archaeologist Hiebert is a field expert who has searched for human history in some of the world's most remote and exotic places. His experience in both North and South America and across Asia is ideal for this project.
Information and Ticket Sales
Indiana Jones and the Adventure of Archaeology: The Exhibition will be open at the National Geographic Museum from May 14, 2015, to Jan. 3, 2016. Tickets are now on sale here or call (202) 857-7700. For information on the exhibit, visit indianajonestheexhibition.com.