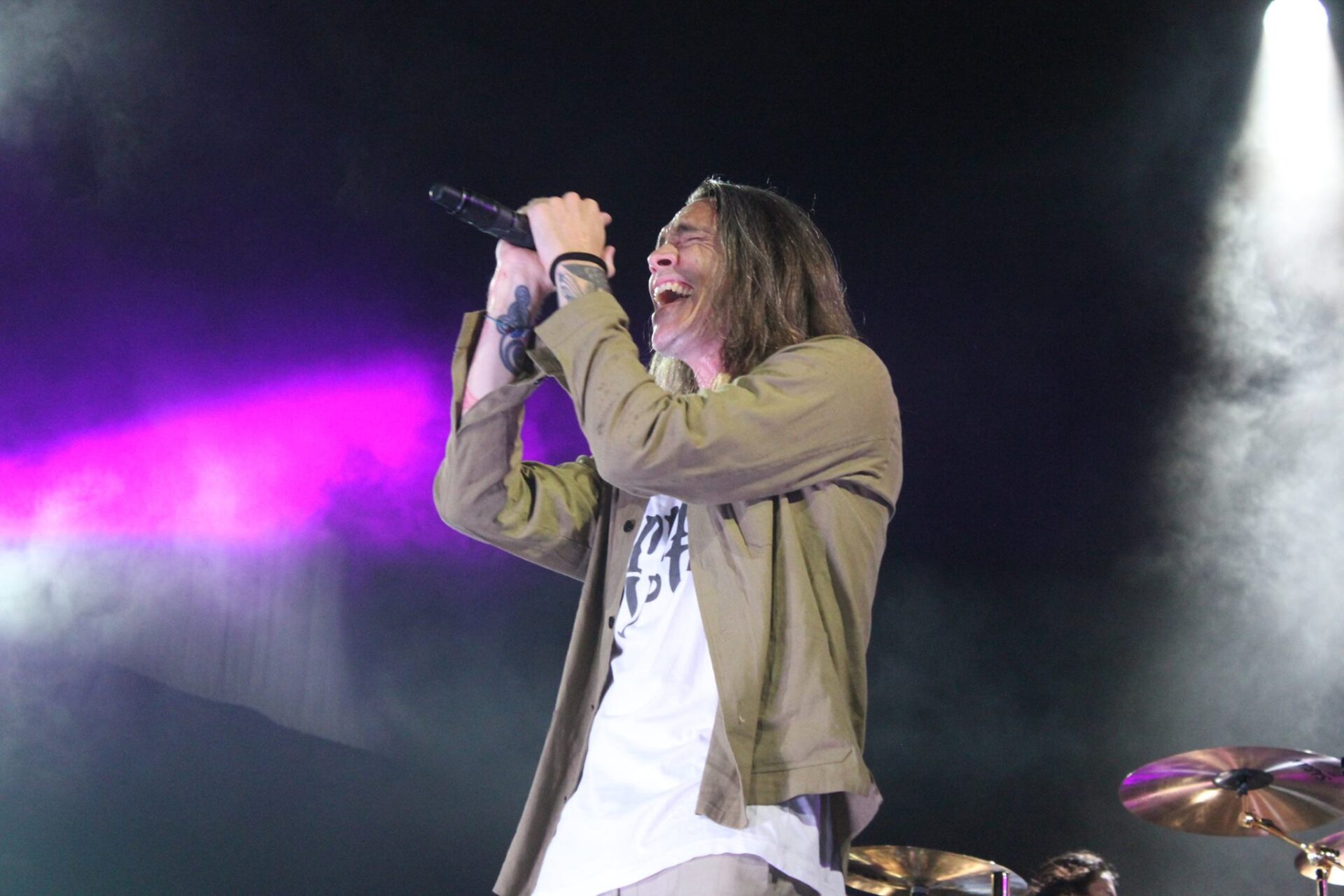 The Incubus 8 Tour with guests Jimmy Eat World and Judah and the Lion electrified the stage at Jiffy Lube Live Wednesday night. Incubus is fresh off having released their eighth studio album appropriately titled "8." It's a summer concert at Jiffy Lube!
It was a steamy evening in Bristow, Virginia. As the crowd cultivated every demographic was covered from Millennials to Gen Xers reliving the nostalgia of the late nighties and early 2000's. It was a sea of graphic tee's, tattered shorts and shoes with no socks. It was the perfect atmosphere for a big time rock show!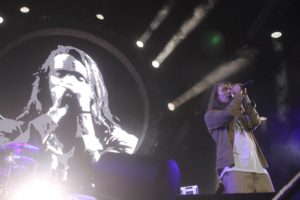 Judah the Lion is an alternative rock band out of Nashville Tennessee. They have an interesting sound blending elements of folk, rock, hip-hop, and bluegrass. The song Take It All Back topped the Alternative Billboard charts as recently as January 2017. Bluegrass is referred to as string band music because all the instruments are stringed instruments with no percussion. Stringed instruments work well with rock and when you add hip-hop percussion with positive vocals it makes for an inspiring sound! I really enjoyed the mandolin in Take It All Back, it gives the song a very optimistic vibe.
Jimmy Eat World is famous locally for rocking the 9:30 club. The album Bleed American has an instant catchiness to it that just jumps out the speakers. Jim Adkins has a powerful falsetto voice that cuts through the air like a razor. They played all of their power pop hits from Bleed American. There was Sweetness, The Middle, Pain, and the self titled track Bleed American. Bleed American was always my favorite song. It was released in 2001 prior to 9/11. After 9/11 it was re-released as Jimmy Eat World. I didn't find anything offensive with the original album and track title. I think it sounds very patriotic in a time patriotism was needed.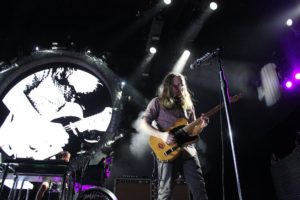 Incubus is a band that has gone through many phases. Their initial 1995 release Fungus Amoungus reminded me of the Red Hot Chili Peppers due to its funk influenced sound. You could definitely hear a nu-metal influence in S.C.I.E.N.C.E. their second release. I think they really found a personal identity with the release of Make Yourself. That form worked well and it lead to the release of some personal favorite albums like Morning View, A Crow Left for Murder, and Light Grenades. Their latest album 8 reminds me of this stylistic approach which is a big positive. Some must listen to tracks are No Fun, and Nimble Bastard.
My favorite part of the concert was a four song block that included Nimble Bastard, Anna Molly, Love Hurts and Megalomaniac all in a row. They also did a Pink Floyd Wish you were here cover that was off the charts. Other than that they played all their hits, Pardon Me, Drive, Nice To Know You, Dig and Stellar. The song Dig was phenomenal! Brandon Boyd sang powerfully! You could feel his voice, it gave you goosebumps and made you feel "light" as if you were levitating.  The intro Quicksand was a little off but he quickly found his pitch with the next track A Kiss to Send Us Off which was outstanding. For an encore they performed Aqueous Transmission. Guitarist Mike Einziger performed it on what looked like either a ud or bouzouki. It was a pear-shaped classical guitar.
This was an outstanding concert. It had a festival atmosphere but in a abbreviated time frame. Not a marathon of music but a block of great bands.