In the Mood for Herb Alpert & Lani Hall
5 min read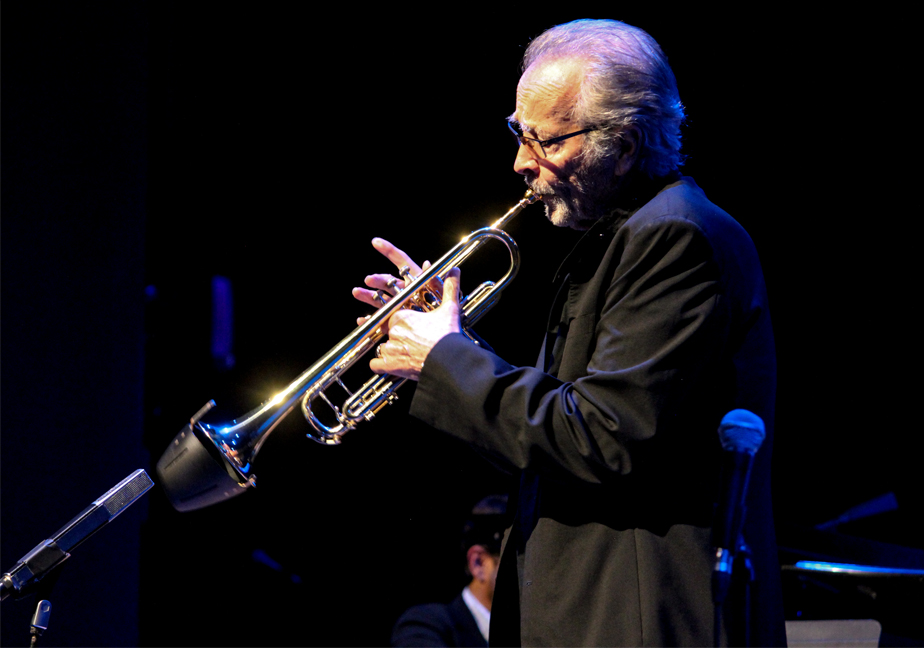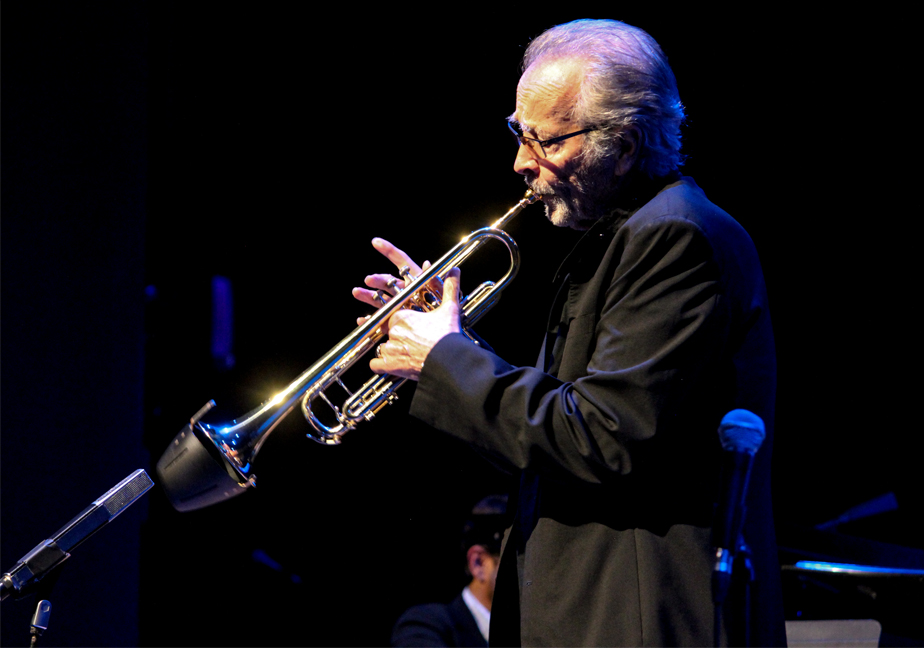 What do you get when a long-lasting married couple comes to the Maryland capital to perform some of the classic and current hits as part of their "In the Mood Tour" to a sold-out crowd at Maryland Hall? You get a musical journey that you'll never forget and cannot be duplicated.
At 80, Yes the big 8-0, legendary musician Herb Alpert not only performed at the Maryland Hall for the Creative Arts in Annapolis, MD – He owned the stage! If you heard of A&M Records or find yourself listening to the famous jazz radio staple "Rise", then you know that Herb Alpert is an unstoppable force in the world of music.
For the "In the Mood Tour", Herb brought along his wife of 41 years – vocalist Lani Hall to set the tone of the music we heard Thursday night. Joining the couple are Bill Cantos on the piano & keyboards, Michael Shapiro on percussion and Sri Lankan Hussain Jiffry on the bass.
The set started off with a cover of Van Morrison's "Moondance" which Lani's smooth silky vocals took us back to when the song was originally recorded. Hall's vocals are so amazing that you can just close your eyes, hear the words and be transported to another world. Throughout the show, Herb interacted with the audience with an impromptu Q&A and asked the crowd if they had some requests. Alpert noted that the purpose of the tour was that he and the band will play is anything of the moment. Alpert's intentions was to make feel good music throughout the night and he succeeded! If you think that you will get the same experience at each city, don't count on it. Each city's experience will be unique.
One of my favorite sets of the evening was an Alpert medley that started with my favorite feel-good instrumental "Rise" then suddenly takes us back to the mellow sounds of his old band, The Tijuana Brass with snippets of "A Taste of Honey" and "Spanish Flea". Later in the show, Lani, who was a member of the famous group "Brasil '66" performed a medley of the group's biggest hits including their greatest hit "Mas Que Nada". To hear Hall's vocals live to her famous song, brought my love and appreciation of the classic to a higher level.
When we heard the first few notes of Herb's first hit, "The Lonely Bull", the audience cheered and took it all in. It's so amazing to me that this wonderful instrumental started Herb's career over fifty years. For that, we have to be blessed by not only his talents but his amazing music.
Herb told a short story about one of his biggest hits and my personal favorite song of his is 1968's "This Guy's in Love with You". He invited the crowd to sing along with him and how could we not turn down his request. When you hear that special lyric "who looks at you the way I do", Herb was right when he stated that it's over and you're in love. Speaking of love songs, their rendition of "La Vie en Rose" was the best I ever heard. The right combination of the Hall's vocals and the band's smoothing sounds, you cannot help to feel the glow of love in the concert hall.
The chemistry of Alpert & Hall is undeniable onstage and off. You can really see it onstage when they supported each other on each song. It's a delight to see Alpert onstage doing what he does the best, making feel good music for the generations of fans who still love it when it first came out or the first time they heard it. No matter where the road takes him, it all leads back to the trumpet. If you love smooth jazz with a touch of Brazilian flavor, then you MUST see Herb Alpert and Lani Hall when they come to your city.
Someone once asked him "Why are you doing this?" and Herb simply replied "Because, I like it." As one of your fans, I couldn't agree more.