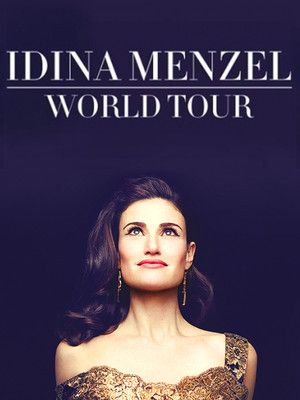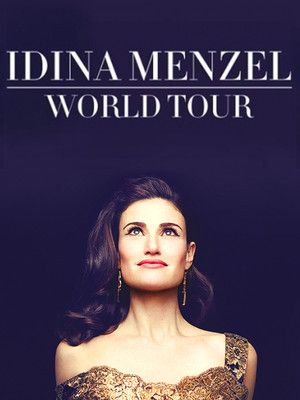 Idina Menzel's performance at The Hippodrome in Baltimore on Wednesday night was truly electric.
You could feel her energy across the entire theatre as she belted out song after song. I don't know if it's the blonde hair or if single life really agrees with her, but she sang like I have never heard her before!! I have been fortunate to see her perform in concert and on Broadway several times, but this time was different, especially for her concerts. She is always excellent, but there was an added vibrance and emotion to her set. She embodied every song and poured her heart out onstage.
This is a new production, but with some repeats…let's face it, if she doesn't sing the songs that have made her famous, from Rent and Wicked and of course, Frozen, the audience would go nuts and not in the good way! But go nuts they did (in the good way). There was cheering, applauding, shoutouts from audience members who just couldn't contain themselves! She took all of it in and it truly seemed to touch her to see just how much Baltimore was in awe of her and so willing to participate and praise. She changed it up and opened with a brilliant rendition of Defying Gravity. She used to joke, at her concerts, that she was going to be 80, performing in Vegas and singing that until she died, but with the popularity of "Let it Go" I'm not sure if that will be the case anymore.
She performs songs that she loves – from her first album to Broadway to covers and mash-ups, such as her now well-recognized Love For Sale/Roxanne. She's accompanied by a 15-piece band/orchestra. Each arrangement was interesting and diverse and brought new life to each song. It was a little jazzy, a little bluesy, but all heart and soul.
There was a renewed passion in her singing that makes this a not-to-miss concert, even if you have seen her before!
For further info on Idina's tour, go to www.idinamenzel.com
For further info on The Hippodrome's season, go to www.france-merrickpac.com