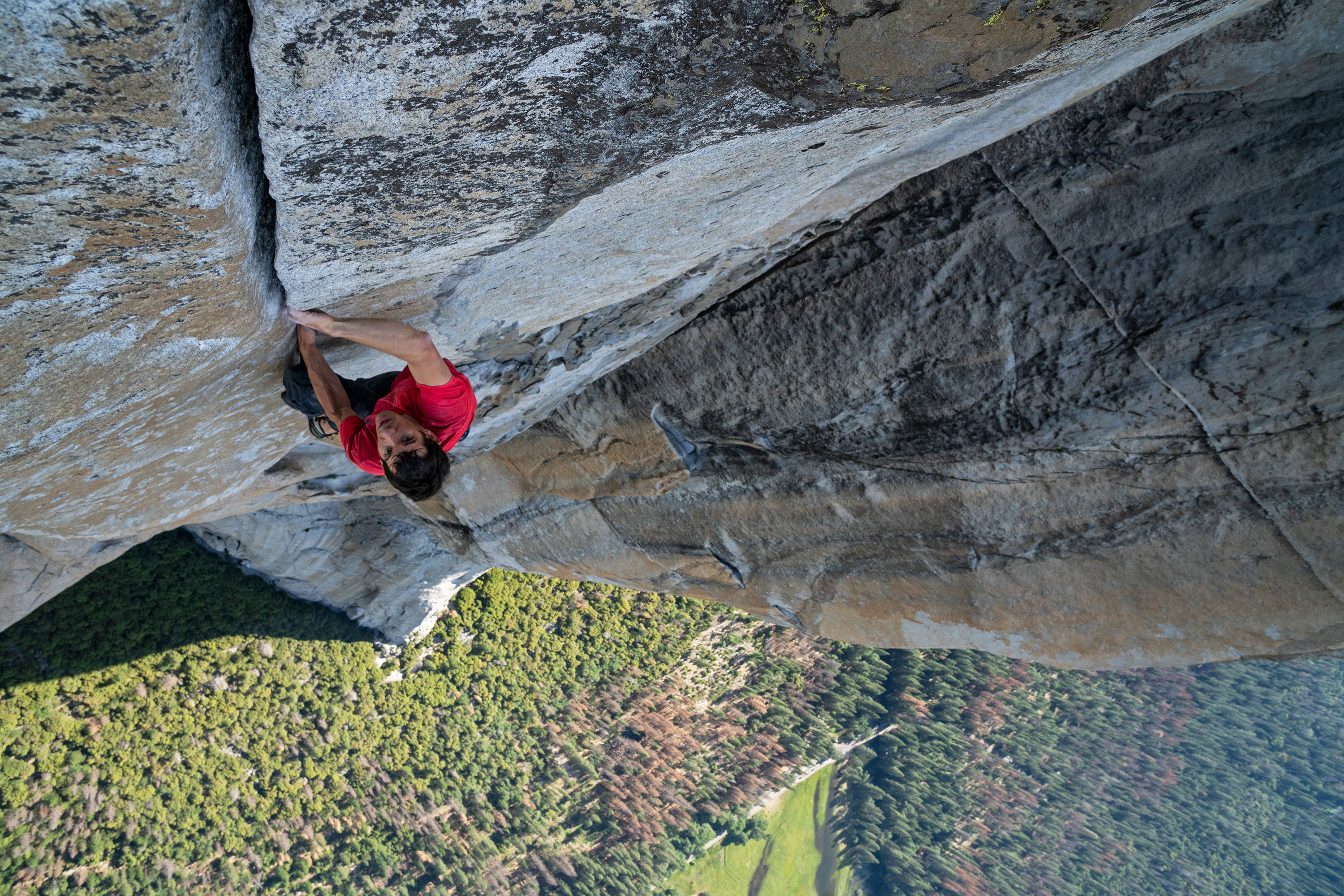 Beginning today, FREE SOLO, the Academy Award® winning Best Documentary Feature highlighting soloist climber Alex Honnold, will stream on Hulu. From award-winning documentary filmmaker Elizabeth Chai Vasarhelyi and world-renowned photographer and mountaineer Jimmy Chin, FREE SOLO is an unflinching portrait of Honnold as he prepares to achieve his lifelong dream of climbing El Capitan, the 3,200-foot peak in Yosemite National Park, without a rope.
"FREE SOLO is a true masterpiece that combines awe-inspiring camerawork with the kind of authentic storytelling that Hulu viewers love," said Lisa Holme, VP of Content Acquisition at Hulu. "We couldn't be more excited to partner with our friends at National Geographic Documentary Films to add this extraordinary film to the growing slate of award-winning documentaries available on Hulu."
This inspiring true story chronicles the trials and tribulations of an athlete striving for success in a near impossible situation. Honnold's journey pushes the boundaries on his body and his spirit, as his quest takes an interesting turn early on in his training he begins to fall in love for the first time, threatening his focus and with it, his life. Filmmakers Vasarhelyi and Chin beautifully capture Honnold's emotional struggles as well as his death-defying climbs.
FREE SOLO first debuted at the Telluride Film Festival and has screened at more than 30 film festivals around the world, including TIFF, IDFA, Adelaide, Mill Valley Film Festival, DOC NYC and the Savannah Film Festival. It is the second highest-grossing documentary of 2018 in the United States and has been honored a BAFTA for Best Documentary Feature, along with three Critics Choice awards, three Cinema Eye awards, an ACE award for Best Documentary and PGA and DGA nominations, among several other recognitions.
Critically acclaimed FREE SOLO is yet another addition to Hulu's library of impactful, conversation-inspiring documentaries. With today's launch on Hulu, FREE SOLO joins other recent hits like RBG and Three Identical Strangers, as well as Hulu Original Documentaries Fyre Fraud, Oscar® nominated Minding the Gap and the upcoming documentary Ask Dr. Ruth.